6-20 characters. Flexible casting; 13 pages in length. Approximately 15 minutes running time. A comedic Nativity story written by Morton Benning.
In Something Like a Christmas Play, Pastor Aldentay and his friend, Frank, tell the story of the birth of Jesus. Things don't always happen as expected when Frank interrupts to explain how parts of this well-known story are actually incorrect. Wait, no Inn? No shining star? No Three Wise Kings? This comedic nativity play explains the quest to find the newborn baby who would become savior and king. A hilarious and informative Christmas play for all ages to enjoy!
Morton Benning is an author of speculative fiction who lives in Adelaide, South Australia. His first novel, Playing God, and his fantasy anthology "the Tale of Alathimble Spaide and Other Such Nonsense" are available from Stone Table Books and Wipf and Stock Publishing.
Excerpt from the play:
CAST OF CHARACTERS
(The 4 shepherds and the 4 magi could be the same actors. Aldentay and Frank could also double other roles.)
PS ALDENTAY – a know-it-all who really doesn't
FRANK – his much put-upon (and somewhat cleverer) friend
GYB– a newbie shepherd
DAW – a bossy shepherd
GILL– an earnest shepherd
COLL – a dim shepherd
MAK – another shepherd
ANGEL – a laid-back and under-rehearsed angel
MELCHIOR – a magi in search of a king
BALTHAZAR – a magi in search of a revolutionary
CASPAR – a magi in search of a religious leader
BRUCE – a magi in search of a newborn baby
EVERYMAN – literally everyone else. (could be broken up into various bit-parts)
SCENE 1: AROUND ABOUT CHRISTMAS
(Pastor Aldentay and Frank enter from offstage and address the congregation.)
PS ALDENTAY
Greetings everyone, My name's Pastor Aldentay and this is my friend Frank.
FRANK
Hi.
PS ALDENTAY
Since it's Christmas, we decided it would be a good idea to-
FRANK
You decided.
PS ALDENTAY
Sorry?
FRANK
You decided. You didn't even ask my opinion. First I heard about it was out here, just now.
PS ALDENTAY
Do you not think it's a good idea?
FRANK
I didn't say that.
PS ALDENTAY
So you agree with me.
FRANK
That's not the point…
PS ALDENTAY
Alright, it's settled then. We decided that we should tell you all the Christmas story. Our story starts in a hotel stable with a donkey, camels, oxen, sheep and a tiny newborn baby named Jesus.
FRANK
You do realize that nearly every word you said then was wrong?
PS ALDENTAY
But that's how the story goes. Everyone knows it. We tell it the same every year.
FRANK
Uh uh. Did you actually look at a Bible before you started talking?
PS ALDENTAY
I am a pastor, I've read the Bible.
FRANK
Recently?
PS ALDENTAY
Well…
FRANK
Let's have a look at what it actually says, and then we can go from there.
PS ALDENTAY
Alright. I'll just read from Luke Ch 2: About that time Caesar Augustus ordered a census to be taken throughout the Empire. This was the first census when Quirinius was governor of Syria. Everyone had to travel to his own ancestral hometown to be accounted for. So Joseph went from the Galilean town of Nazareth up to Bethlehem in Judah, David's town, for the census. As a descendant of David, he had to go there. He went with Mary, his fiancée, who was pregnant.
FRANK
Right, and history tells us that Caesar Augustus was called the savior of the Roman Empire, the one who brought peace and justice. And that he was called the son of a god because he had made his dad, Julius Caesar, a god. He's the one that the world has faith in, their lord and their king and it's him who starts a chain of events leading to his own demise with this census.
PS ALDENTAY
Oh yeah, because the Jewish prophets said that a woman from Nazareth would have a baby in Bethlehem to be the savior of the world whose followers would call him "Emmanuel; son of the living God". And Augustus just made it happen by accident.  
FRANK
Yep. There's the start of a great story. The birth of this little boy is the beginning of a confrontation between the kingdom of God—in all its apparent weakness, insignificance and vulnerability—and the kingdoms of the world.
PS ALDENTAY
Do you mind if I…?
FRANK
I'm just saying…
PS ALDENTAY
Okay then. We'll continue. There was no room for them in the inn so Jesus was born in a stable.
FRANK
Yeah, no! It doesn't actually say there was a stable. Actually, the people of Bethlehem were largely also descendants of David, so Mary and Joseph were knocking on the doors of their extended family to ask if they could stay in the guest room.
PS ALDENTAY
So not a hotel?
FRANK
No – and most Jewish families would have kept their working animals (like donkeys) inside the house (think of an enclosed carport) and they usually had an upstairs room reserved for visitors. But with all the people coming into town for the census, everyone's guest rooms were full.
PS ALDENTAY
We do at least get a baby in a manger. That part's okay?
FRANK
The manger is pretty important, or else the shepherds would have gotten lost.
Why Subscribe?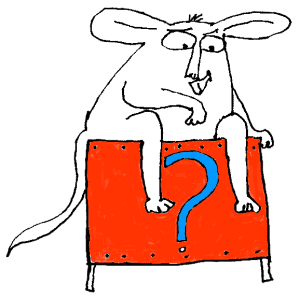 Inside Drama Notebook, you will find a huge collection of well-organized lesson plans, scripts for kids, drama activities, 50 drama games on video and more! Join today and dramatically reduce your planning time while delivering fresh, innovative drama lessons to your students! If you are new to teaching drama, this site will be a Godsend! You will immediately feel confident about teaching drama like an expert. The site guides you step-by-step and provides you with materials that you can use right away with your students.
If you have been teaching for years, Drama Notebook will inspire you with a fresh new approach and innovative ideas!
The site is packed with original, innovative lessons and activities that you will not find anywhere else—and new materials are added monthly.