16 characters. 9F, 5M, 2 Either; 30 pages long. Approximately 20-30 minutes running time. A comedy for teens written by Quinn Baldwin.
Split Decision is a play that alternates between two parallel universes, based on the choice a teenage girl makes in one moment in time. High-schooler Kate is chronically late for everything and in jeopardy of missing her chance to be in the school play. In one brief moment, Kate makes a decision to help someone and then, in an alternate reality she makes the opposite choice. Each reality takes her life in different directions and teaches the value of friendship over popularity. A funny and thought-provoking play for teens!
Quinn Baldwin has been a middle school English teacher and librarian for over 16 years. He is currently a middle school library media specialist. He lives in Oklahoma with his wife and two children. He has written several books including The Accidental Superheroes, Crossover, The Confessions of Justin Malone, and (Alleged) Teen Bank Robber which have captivated hundreds of pre-teens and teenagers alike and won the Page Turner Award on the Page 99 Project.
Excerpt from the play:
CAST OF CHARACTERS
KATE # 1
KATE # 2
MRS. KELLY
MALLORY
TOBY
EMILY
MADISON
AARON
BILLY
MRS. HOLT
PRINCIPAL SKINNER
SHERIFF
LUNA
HAMLET
PAPERBOY
DJ
SCENE I
(KATE #1 and MALLORY ENTER on opposite sides of STAGE APRON (IN FRONT OF CURTAIN), getting ready in their respective bedrooms.)
KATE #1
(Into phone)
Did you sleep at all last night?
MALLORY
(Into phone)
No!  I was so nervous about tryouts!
KATE #1
(Into phone)
You're going to get the lead part, Mallory, I can feel it.
MALLORY
(Into phone)
Me?  You're the actress, Kate!
KATE #1
(Into phone)
Well, you know all the big parts are going to be taken by Aaron, Billy, Madison and Emily.
MALLORY
(Into phone)
Ugh.  They already rule the school.  Why should they get to rule the play too?
MRS. KELLY
(ENTERS on KATE #1's side of stage, putting an earring in)
Kate, you're going to be late!  Again.
KATE #1
Okay, mom!
(Into phone)
Gotta go, Mallory.  Hey, what are you wearing for tryouts?
MRS. KELLY
(Looks at watch)
Katherine Kelly!
KATE #1
Sorry, sorry!
(Into phone)
See you at school!
MALLORY
(Into phone)
Okay!Good luck today!
(Hangs up and EXITS. KATE #1 continues getting ready, not in that big of a hurry. MRS. KELLY glances at her watch again)
KATE #1
Mom, do you ever feel like some decisions are bigger than others?  Like one, little choice will affect everything else?
MRS. KELLY
Like the decision to be late to school?
KATE #1
(Smiles)
No, like this school play!  It could change my entire life!
MRS. KELLY
Why don't you act your way to being on time?
KATE #1
(Smiles)
I've got plenty of time,Mom.
MRS. KELLY
You said that last time.
(Pause)
Before your 7th tardy.
(BOTH EXIT)
SCENE II
(CURTAIN opens on school hallway.  STUDENTS silently talk by their lockers.  A doorway is at FAR STAGE LEFT.  AARON, BILLY, EMILY & MADISON ENTER.) 
EMILY
I can't believe Mrs. Holt got permission to do this play.
MADISON
I know, Emily.There's so much blood in it.  Yuck.
AARON
Give me a break, Madison.It's Shakespeare.Everybody loves Shakespeare.
BILLY
I hope Mrs. Holt gives me a sword that looks real, not like the one I used in the city play.
EMILY
That whole play was sketch-ville, Billy.  Total struggle bus.
MADISON
You were just jealous you didn't get the lead part.
EMILY
Was not!
ARRON
We don't have to worry about that this time! Have you seen who's trying out?
(ALL laugh)
TOBY
(ENTERS on crutches)
Hi, Aaron!  Hi, Billy!
(BILLY & AARON walk away with MADISON & EMILY. TOBY watches them, hurt)
MADISON
That's the new kid.
Why Subscribe?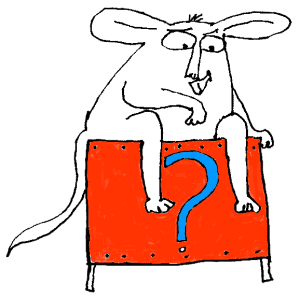 Inside Drama Notebook, you will find a huge collection of well-organized lesson plans, scripts for kids, drama activities, 50 drama games on video and more! Join today and dramatically reduce your planning time while delivering fresh, innovative drama lessons to your students! If you are new to teaching drama, this site will be a Godsend! You will immediately feel confident about teaching drama like an expert. The site guides you step-by-step and provides you with materials that you can use right away with your students.
If you have been teaching for years, Drama Notebook will inspire you with a fresh new approach and innovative ideas!
The site is packed with original, innovative lessons and activities that you will not find anywhere else—and new materials are added monthly.