3-9 characters. 9 pages long. Approximately 10 minutes running time. Radio play adaptation of the classic fable.
Stone Soup has a variety of iterations, (Nail Soup, Axe Soup), with a similar plot line: weary travelers come to a poor village in search of food and shelter. The residents are reluctant to share what little they have. The travelers find a way to coax food out of them by means of a ruse: They start a pot of water boiling with a stone in it. A stone in boiling water makes soup, but how much better it would taste if an onion were added, and a carrot. Perhaps a bit of beef and a pinch of salt. The peasants donate a bit of this and that until, eventually, they have a lovely soup to share.
This radio play version gives students an opportunity to explore this theatrical style. The play script includes music suggestions, a list of audience cue cards, and a list of suggested sound props.
Ruth Landowne-Giordano is pleased to join the writers at Drama Notebook.  She has been active in the performing arts since early childhood ballet, teen years on – and backstage at the Brown Ledge Camp theatre, College years following the urge to perform at the O'Neill Memorial Theatre Center. Facing adulthood, she turned to costuming and then took time out for family. Years later: adapting plays and stories for radio drama. Producing and directing both live shows and recordings-for-broadcast in Taipei, Taiwan. Recently returned to Massachusetts and learning more about audio recording as a means to preserve radio dramatic works.
More plays by Ruth Giordano…
Jack and the Beanstalk Radio Play
Treasure Island Radio Play
A Tree Called Aesop
Excerpt from the play:
CHARACTERS:(minimum 3, maximum 9)
(1-2) NARRATORS – may be combined into one
(1-3) SOLDIERS – may be combined into one
CHILD – lines may be taken by one of the women
(1-3) PEASANT WOMEN – may be combined into one
SETTING:  A peasants' village
MUSIC INTRO
SNARE DRUM MARCH TIME
boots trudging on gravel
NARRATOR 1:
Three soldiers trudged down a road in a strange country.
NARRATOR 2:
They were trying to get home from the wars.
NARRATOR 1:
Besides being tired, they were hungry.
NARRATOR 2:
In fact, they had eaten nothing for two days.
stop trudging
FIRST SOLDIER:
Oh, how I would like a good dinner tonight.
SECOND SOLDIER:
Ahhh…And a bed to sleep in —
THIRD SOLDIER:
But all that is impossible. We must march on.
resume trudging
NARRATOR 1:
On they marched.
(pause- continue the sound of trudging for ten steps)
NARRATOR 2:
Suddenly, ahead of them,
stop trudging
MUSIC OUT
NARRATOR 2:
they saw the lights of a village.
FIRST SOLDIER:
Maybe we will find a bite to eat there…
SECOND SOLDIER:
And a loft to sleep in
THIRD SOLDIER:
No harm in asking.
NARRATOR 2:
Now the peasants of that place were afraid of strangers.
NARRATOR 1:
When they heard that three soldiers were coming down the road, they talked among themselves.
(Q) WALLA
CHILD:
Look! Look! Soldiers!!
PEASANT WOMAN 1:
Ha! Soldiers!
PEASANT WOMAN 2:
Soldiers are always hungry.
PEASANT WOMAN 3:
And we have little enough for ourselves.
CHILD:
Yeah!
NARRATOR 2:
The people hurried to hide their food.
scuffling/rustling
MUSIC
PEASANT WOMAN 1:
Sacks of grain we hid under the hay in the haylofts.
PEASANT WOMAN 2:
Buckets of milk down the wells.
PEASANT WOMAN 3:
We spread old quilts over the bins of root vegetables.
PEASANT WOMAN 1:
Cabbages and potatoes under the beds.
PEASANT WOMAN 2:
Meat in the cellars.
PEASANT WOMAN 3:
We hid all of our food.
CHILD:
Then,
MUSIC STOPS
scuffling stops
CHILD:
we waited.
Why Subscribe?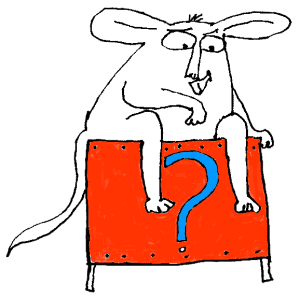 Inside Drama Notebook, you will find a huge collection of well-organized lesson plans, scripts for kids, drama activities, 50 drama games on video and more! Join today and dramatically reduce your planning time while delivering fresh, innovative drama lessons to your students! If you are new to teaching drama, this site will be a Godsend! You will immediately feel confident about teaching drama like an expert. The site guides you step-by-step and provides you with materials that you can use right away with your students.
If you have been teaching for years, Drama Notebook will inspire you with a fresh new approach and innovative ideas!
The site is packed with original, innovative lessons and activities that you will not find anywhere else—and new materials are added monthly.