Short play for two females. 11 pages in length. Approximately 10 minutes running time. A play for teens and adults about friendship and lack of fulfillment written by Corrina Bryant. *Contains mature language and themes.

SWOP is a play about female friendship. Laura and Cassie have been friends for nearly 30 years. Cassie interviewed Laura for a job when Laura was 18 and just out of school. She got the job and they have been friends ever since. Swop is about friendship, lack of fulfillment and honesty. It's about hiding feelings from those we love, living a lie, and revealing the truth.
Corrina Bryant is a freelance writer living in London. She has written for radio, magazines, local and national press and media websites. Corrina has written plays for the Director's Cut Theatre Company showcase at the Southwark Playhorama use in London, as well as written for professional actors performing at fringe theatres in the city. She is currently writing a novel for teenagers/young adults and is delighted to be writing for Drama Notebook. She wishes all the students and teachers every success in their work and would love to hear from them.
Excerpt from the play:
CAST OF CHARACTERS
LAURA: 46; single; PR Executive in the fashion industry.
CASSIE: 48; married to James. They have three children – Dolly 13, Tilly 16, and Harvey 19.
SETTING: A wine bar.
Laura is sitting at a table with two glasses of champagne, looking at her phone. Cassie enters and kisses Laura.
CASSIE
Sorry I'm late – again! Bloody kids. Dolly had a dance rehearsal, Tilly was stressing about some essay and God knows where Harvey is!
LAURA
It's fine; don't worry. You're here and you didn't cancel! (Laughing)
CASSIE
It's not fine – I hate being late! Oooh bubbles – are we celebrating?
LAURA
Yes, as a matter of fact we are!
CASSIE
Go on.
LAURA
Oh, don't get too excited, it's a work thing. I've just won some new business, well, me and my team won a big new contract and that means a teensy weensy bonus, so, the drinks are on me! Hence the champagne!
CASSIE
Congratulations – I'm proud of you and not at all surprised – after all it was me that spotted your talent all those years ago!
LAURA
I owe my entire career to you! Cheers.
(They both pick up their glasses)
CASSIE
So, who's the client?
LAURA
I'm not allowed to say. We're announcing it to the press on Friday – it's embargoed until then.
CASSIE
Mysterious!
LAURA
Anyway, how are you?
CASSIE
Oh, you know. Hassled, stressed, chasing my tail as always.
LAURA
(Fakes American accent) Super Mom!
CASSIE
I'm just a bloody taxi driver and housekeeper – it's exhausting!
LAURA
What about your gorgeous hubby? James does his bit doesn't he?
CASSIE
Yes – but only his bit! Weekends he takes Harvey to rugby and he will occasionally stick the Hoover round and knock up a bowl of pasta, but other than that, it's down to me. Equality is a myth in my book. Cheers.
(They clink glasses)
LAURA
Cheers. (Laughing)
CASSIE
C'mon drink up – I need another one!
LAURA
Wow – mum on the loose!
CASSIE
Yep and determined to have a good night!
LAURA
In that case, I think we should get a bottle. My card's behind the bar.
CASSIE
You sure?
LAURA
I told you – tonight's on me!
CASSIE
Okay, if you insist – I'll be back in a minute!
Cassie leaves to get the wine. Laura is checking her phone as Cassie returns.
LAURA
Sorry! Caught red-handed – I know it's your pet hate!
CASSIE
If it's a secret admirer I'll forgive you. If it's work I won't and if you're checking your social media, I definitely won't!
LAURA
It's work – but it can wait! (Laura puts phone away in her bag)
CASSIE
Turn it off!
LAURA
I won't look at it again – I promise!
CASSIE
Turn it off then!
LAURA
Don't be ridiculous!
Why Subscribe?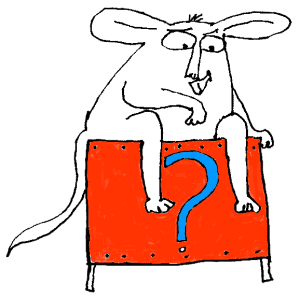 Inside Drama Notebook, you will find a huge collection of well-organized lesson plans, scripts for kids, drama activities, 50 drama games on video and more! Join today and dramatically reduce your planning time while delivering fresh, innovative drama lessons to your students! If you are new to teaching drama, this site will be a Godsend! You will immediately feel confident about teaching drama like an expert. The site guides you step-by-step and provides you with materials that you can use right away with your students.
If you have been teaching for years, Drama Notebook will inspire you with a fresh new approach and innovative ideas!
The site is packed with original, innovative lessons and activities that you will not find anywhere else—and new materials are added monthly.