2 characters. 2F; 3 pages in length. Approximately 1-5 minutes running time. An adventure in reading written by Judith Pratt.
Teen Reading Program is a short scene about a reluctant reader. Fourteen-year-old Marnie has been signed up for a summer reading program. She is not thrilled. To make matters worse, her mother has chosen several books for her to read. As she looks up the book, Brave New World, the plot surprises her. Will she be enticed to actually read it or just watch the film version online? A funny scene that many teens will identify with!
Judith Pratt has been an actor, a director and a theatre professor. She has studied playwriting with Lois Weaver, Arthur Kopit, Stuart Spence, Laura Maria Censabella, and Liz Duffy Adams. She self-published her first novel, The Dry Country. Her second novel, Siljeea Magic (about a 13-year old girl), will be published by Black Rose Writing in October 2019. Her plays have been produced in New York City, Boston, Philadelphia, Kansas City MO, Austin TX, and Cape Town South Africa. Most recently, her play Maize was selected by LSU SciArts as one of three recipients of the inaugural SciArts at LSU Playwriting Prize, was a Semi-finalist in the 2019 Mach 33: Caltech/Pasadena Playhouse Festival of New Science-Driven Plays. and a finalist for the TRU Play Reading Series in NYC. (TRU=Theatre Resources Unlimited.)
Excerpt from the play:
CAST OF CHARACTERS
MARNIE – about 14. Way too cool.
MOTHER – 40s. Marnie's mom. An offstage voice with only two short lines.
SETTING:
A study full of books. Or just a table with a pile of books on it.
NOTE:
Author grants permission to clean up the language – see script.
MARNIE is at the desk reading David Copperfield and hating it. There's a pile of about a dozen classic novels in front of her.
MARNIE
This is like so ridiculous. My mom thinks everyone should read ninety books a day like her. As you can see. (Waves at the bookshelves.) So she goes and signs me up for this wack summer reading club.
Picks up a flyer from the Teen Reading Summer Program and reads from it.
"Are you bored out of your mind?" Not even. I wish I was bored. I am so past bored it is not even funny.
"Kick back with a book". Lame city.
"Are all your friends on cool summer vacations?" Like how would I know? I have to sit here reading "Literature" so I never see them. My social life is completely tubed.
MARNIE probably uses her hands for quote marks around Literature and anything else she wants to diss.
"Each book read and reviewed, earns a stamp on your handy 'iBook' card, up to five stamps on each iBook — and a ticket to our "What's Buzzin." Woo. I mean, way too cool for school. NOT.
"All participants enjoy a free Roller Skating Party." Wow, that will like totally enhancify my social life forever. Maybe next week we can go to the BowloRama!
It gets worse. Like this loser club at least lets you read, you know, Stephen King or Terry McMillan, or whatever. I mean they don't care, just read it. So I'm cool with that stuff, I mean I'd rather be hanging out or going to the mall or something, but they're not completely tedious and boring, so, like, I can deal.
Then my Mom sees what I'm reading. And I am so busted. I mean, Mom gets all stressed and says, "those books aren't 'literature'. What's the point of a reading list if it's all totally worthless junk that only moron idiots read?" And I'm all like, hello, that moron is like your daughter. And she just starts pulling stuff off these shelves like I'm not even there. Next thing I know I have this pile of craptacular books that will take me the rest of the year to read if I don't completely flip out first.
Why Subscribe?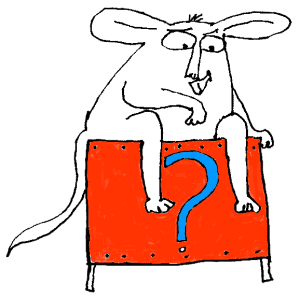 Inside Drama Notebook, you will find a huge collection of well-organized lesson plans, scripts for kids, drama activities, 50 drama games on video and more! Join today and dramatically reduce your planning time while delivering fresh, innovative drama lessons to your students! If you are new to teaching drama, this site will be a Godsend! You will immediately feel confident about teaching drama like an expert. The site guides you step-by-step and provides you with materials that you can use right away with your students.
If you have been teaching for years, Drama Notebook will inspire you with a fresh new approach and innovative ideas!
The site is packed with original, innovative lessons and activities that you will not find anywhere else—and new materials are added monthly.