14+ characters; 5M, 4F; 5 Either; 39 pages in length. Approximately 30-45 minutes running time. A comedy for children and teens written by Carlos Perez.
The Adventures of Christina and Viperina is two adventures in one play! A tween named Christina and her tween dragon friend, Viperina, meet and learn a lesson in friendship and prejudice in Hunting for a Friend, and gain an unusual education when they decide to skip school and play alone in the woods in The Magical Key. The best part is that the audience is asked to participate throughout the stories! This is the perfect play for your next middle school or high school performance!
Carlos Perez has a M.A. in English from the University of Missouri—Kansas City (a professional writing degree in playwriting and screenwriting) and a B.F.A. in Speech and Theatre from Avila University.  His recognized stage plays include Caught Between Two Worlds, published by Dramatic Publishing and Folktales for Fun, published by Pioneer Drama Service, Inc.  Carlos' latest stage play In Hyding, an adaptation of the novel Dr. Jekyll and Mr. Hyde, recently received a staged reading at the Monster Box Theater in Waterford, Michigan.  His one act stage play Two Good Reasons placed second the 2016 William Faulkner Literary Awards, giving him two years in a row of success for that competition, with his original play Cleansing Acts placing in the 2015 William Faulkner Literary Competition.  A full production of Cleansing Acts premiered at the 2013 LaBute New Theatre Festival in St. Louis, Missouri by the St. Louis Actors' Studio, and was named winner of the Riverfront Times newspaper's Best of 2013 Stage Plays.
Excerpt from the play:
CAST OF CHARACTERS
Hunting for a Friend  (pg. 4-18)
MOTHER: F; Mother to Henry and Christina
HENRY: M; Her teenage son
CHRISTINA: F; Her tween daughter
VIPERINA: F; A tween dragon
NORTON: M; A teenage dragon
DAD DRAGON: M; Father to Viperina and Norton
TWO CAVE HELPERS: M or F; holders of the make believe cave
The Magical Key (pg. 18-38)
CHRISTINA: F; A tween girl
VIPERINA: F; A tween dragon
TELLER: M or F; A friendly storyteller
GOOD CHESTER THE JESTER: M; A good jester
BAD CHESTER THE JESTER: M; A bad jester
PRINCESS: F; A very spoiled teen
B.K. WORMY: M or F; A book worm, literally
MONTY THE BUTTERFLY: M or F; Wormy now a butterfly
MINSTREL: M or F; A very bad singer
SET:
HUNTING FOR A FRIEND—Two sets of freestanding flats depicting the front view of a house on one side, and the view of the woods on the other side.
THE MAGICAL KEY—Two sets of freestanding flats depicting the woods on one side, and mountains on the other side.
At Rise:  TELLER Enters from Stage Right and addresses the audience.
MOTHER
Good day, this is a tale of two pairs of brothers and sisters. One pair is human.
(HENRY and CHRISTINA Enter Stage Left.)
HENRY
Hi, I'm Henry.
CHRISTINA
And I'm Christina.
TELLER
And the other pair is dragon.
(VIPERINA and NORTON Enter Stage Right.)
VIPERINA
Good Day, I'm Viperina.
NORTON
And I'm Norton.
MOTHER
And I'll be playing Henry's and Christina's over worked mother. (to audience)  We would all like to play pretend with you. Will you play pretend with us? (MOTHER waits for response.)   This is not a place where children are seen and not heard. This is the land of loud. Whenever any of us speak to you, you may answer as loudly as you want. Now, will you please play pretend with us? (MOTHER waits for response.)   That's more like it. (To CAST)  Are you ready to play?
REST OF CAST
Ready!
MOTHER
(To AUDIENCE)  Are you ready to play? (MOTHER waits for response.)   Then let the play begin.
(All of the CAST MEMBERS leave the stage except for MOTHER.)
MOTHER
First, we'd like you to pretend that we are in front of my house and we're right outside my front door. Can you do that? (MOTHER waits for response.)  Very good. (MOTHER calls out)   Henry! Henry, where are you?
(HENRY Enters carrying a quarter-staff.)
MOTHER
What have you got there, Henry?
HENRY
It's a quarter-staff, Mother.
MOTHER
I know that, but what are you doing with it?
HENRY
I'm practicing fighting. I'm going to be a brave knight. Watch!
(HENRY tries to demonstrate his prowess with the quarter-staff, but only succeeds in hitting himself in the head instead.)
MOTHER
That's very good, dear.
HENRY
But that's not supposed to happen.
MOTHER
Somehow I didn't think it was. Here, give it to me.
(HENRY hands the quarter-staff to MOTHER who does some incredible handwork with it before standing it next to her in an attention-like pose.)
HENRY
How did you learn how to do that?
MOTHER
My mother taught me. It's a treacherous world out there and a woman must know how to defend herself. Who's been teaching you?
HENRY
Sir Dufus.
(HENRY grabs the staff from MOTHER and tries to use the staff again and succeeds in tripping over it and falling onto the ground.)
MOTHER
Oh, dear. I predict years from now the name Dufus will be used for anyone who's an absolute fool. (MOTHER helps HENRY back to his feet and takes the staff away from him.)   Give this to me. This is a weapon, not a toy. You must use it with care.
HENRY
Oh Mother, please give it back. I'll be careful with it; I promise.
MOTHER
Oh, very well, but promise me you won't hit anyone with it.
HENRY
I promise.
(MOTHER hands the quarter-staff back to HENRY.)
HENRY
Thank you, Mother.
MOTHER
Remember your promise.
HENRY
I will. I'm going to be brave knight, Mother. Just you wait and see.
(HENRY plays with the staff.)
HENRY
I'm going to rescue damsels in distress and slay dragons.
MOTHER
What dragons?
HENRY
The big, mean, red, fire breathing dragons.
MOTHER
Oh, those dragons. Where did you hear about them?
HENRY
Sir Dufus. He's slain thousands of dragons.
MOTHER
Has he really? Before or after leaving the tavern?
HENRY
What Mother?
MOTHER
Nothing. Is this what Sir Dufus teaches you all day?
HENRY
Uh huh.
MOTHER
Too bad he doesn't teach you how to clean the dung heap.
HENRY
I'll do that later, Mother.
Why Subscribe?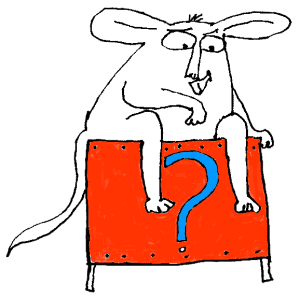 Inside Drama Notebook, you will find a huge collection of well-organized lesson plans, scripts for kids, drama activities, 50 drama games on video and more! Join today and dramatically reduce your planning time while delivering fresh, innovative drama lessons to your students! If you are new to teaching drama, this site will be a Godsend! You will immediately feel confident about teaching drama like an expert. The site guides you step-by-step and provides you with materials that you can use right away with your students.
If you have been teaching for years, Drama Notebook will inspire you with a fresh new approach and innovative ideas!
The site is packed with original, innovative lessons and activities that you will not find anywhere else—and new materials are added monthly.