6 characters, all female. Approximately 10 minutes running time. Cute play by Debra A. Cole about a group of teenage girls who are attending their first school dance.
Teens and pre-teens are often self-conscious, and as a result, reluctant to try new things. In this short play, two very outgoing, confident girls, convince their other friends to have fun at a school dance. The play teaches that attitude is everything!
Includes discussion questions and director notes regarding casting, set and costumes.
Debra A. Cole is a celebrated humanities teacher, youth theatre director, and children's playwright with degrees in journalism, art history, and elementary education. She understands the needs of young performers and their directors and creates pieces that encourage engaging discussion, creative thought, and quirky playfulness. Her goal is that young performers discover the power and delight that theatre brings to actors and audiences alike.
Visit her website:
www.debraacole-playwright.com
Excerpt from the play:
CHARACTERS
RYLEIGH — (F) negative, always bored
PEYTON — (F) timid, scared of everything
MADISON — (F) always bored
ABBY— (F) expects the best, always creates fun
EMILY — (F) expects the best, always creates fun
DJ PRINCIPAL DEB — (F) principal and part-time DJ, full of life, wants kids to have fun
(The action takes place in modern time outside and inside of a school gym.)
(Lights come up i on five friends dressed for a school dance. Ryleigh looks irritated, Peyton looks scared, Madison shows no emotion, and Abby and Emily are clearly very excited. All five stand in line looking forward toward the gym doors that are still closed.)
SCENE 1
ABBY
I LOVE your dress, Emily! BLUE is really your color!
EMILY
Thanks, Abby. You look great too!
ABBY
I AM SO EXCITED about this dance. My older sister showed me some moves that I plan on breaking out tonight!
(Emily and Abby dance together and start giggling.)
PEYTON
(nervously) NO way am I dancing tonight.
EMILY
You HAVE TO, Peyton! It's our first school dance!
PEYTON
Count me out. If I dance, people are going to make fun of me.
RYLEIGH
Oh, they WILL make fun of you, because THIS is a lame school dance.
ABBY
(outraged) Ryleigh! It's going to be great! Stop being so negative. (looks at Madison) Please tell me YOU are excited, Madison.
MADISON
(shrugs shoulders) Eh… I don't care either way.
Emily: (outraged) HOW can you not care? It's a school dance. Music… Lights… and BOYS!
Peyton: (scared) Boys? THAT is another reason I am terrified to even walk in this gym.
Why Subscribe?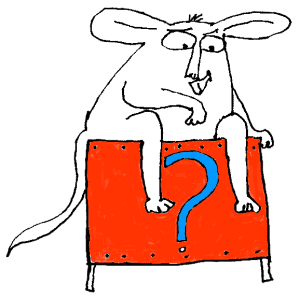 Inside Drama Notebook, you will find a huge collection of well-organized lesson plans, scripts for kids, drama activities, 50 drama games on video and more! Join today and dramatically reduce your planning time while delivering fresh, innovative drama lessons to your students! If you are new to teaching drama, this site will be a Godsend! You will immediately feel confident about teaching drama like an expert. The site guides you step-by-step and provides you with materials that you can use right away with your students.
If you have been teaching for years, Drama Notebook will inspire you with a fresh new approach and innovative ideas!
The site is packed with original, innovative lessons and activities that you will not find anywhere else—and new materials are added monthly.