10+ characters, flexible casting. Approximately 15 minutes long. Original script by Laura Rohrman and her young students.
Something is fishy about this circus! The elephants are loose, the ropes are greased, and an acrobat has fallen! Detective Alfredo is here to solve the mystery, but he is afraid of clowns! In this hilarious mystery, you will meet some quirky characters and enjoy being sucked into the wacky and wonderful world of the circus. Perform it online or in front of a live audience.
Laura Rohrman is a playwright and actress who grew up in Northern California and moved to New York City to pursue playwriting many years ago. She is the founder of Playwriting for Kids, a specialized program where kids write and perform their own plays. Laura's plays have been produced all over the world. She is published by Smith and Kraus. MFA: New School for Drama.
Visit her website:
www.laurarohrman.com
Excerpt from the play:
CAST
NARRATOR
ANNIE YOUNG & OLD
ISABELLE
THE RINGMASTER
THE RINGMASTER'S DAUGHTER
MRS. JEWEL
EMILY THE OLD ACROBAT
DARE DEVIL
POLICE INVESTIGATOR
JUDY
THE JUGGLER
LION TAMER
FORTUNE TELLER
SCENE 1
NARRATOR
Once upon a time in a land far, far away there was a circus. And in that circus, there was a lion tamer, a juggler, and a clown. And last but not least, there were acrobats. The circus smelt like rubber and the tent had red and yellow stripes. There was a cafeteria and tables and a stage where the actors would act and little red velvet chairs so people could sit. There was a souvenir stand. And last but not least, there were velvet curtains that would open to start the show and close when the show was done.
(Everyone screams.)
MAYA
What happened?
RINGMASTER
I am the Ring Master. Today was the day the villain unleashed its power! The villain threw spit bombs on the trapeze. And an elephant sat on me, and I barely survived. It was a very bad day indeed.
POLICE
Okay what happened here? We are the police.
RINGMASTER
I'm not sure. The elephants got out and trampled me.
POLICE
But you survived?
RINGMASTER
Barely.
POLICE
So barely anything is out of the ordinary?
PALOMA
I slipped off the rope and fell. (Screams)
POLICE
It's almost like someone was trying to sabotage this circus.
EVERYONE
Exactly.
MRS. JEWEL
Excuse me everyone. I'm Mrs. Jewel and I own this place. I've brought in a top investigator to get to the bottom of this mystery.
INVESTIGATOR
Hello. I'm detective Alfredo and yes, I like spaghetti.
MRS. JEWEL
Good.
INVESTIGATOR
You are glad I like spaghetti?
MRS. JEWEL
Yes, because I like spaghetti too. Now get to the bottom of this! My circus is ruined.
INVESTIGATOR
Hmmm…I smell smoke.
MAYA
That's from the Dare Devil's Cannon.
(Dare Devil flies by.)
DARE DEVIL
Ahhhhhhh! Someone set my cannon on fire.
POLICE
I really think something is fishy with this circus.
EVERYONE
Don don don don! (Mysteriously)
Why Subscribe?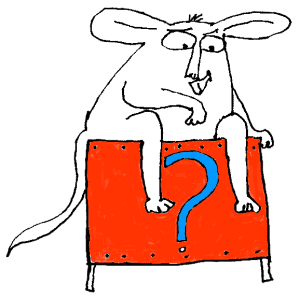 Inside Drama Notebook, you will find a huge collection of well-organized lesson plans, scripts for kids, drama activities, 50 drama games on video and more! Join today and dramatically reduce your planning time while delivering fresh, innovative drama lessons to your students! If you are new to teaching drama, this site will be a Godsend! You will immediately feel confident about teaching drama like an expert. The site guides you step-by-step and provides you with materials that you can use right away with your students.
If you have been teaching for years, Drama Notebook will inspire you with a fresh new approach and innovative ideas!
The site is packed with original, innovative lessons and activities that you will not find anywhere else—and new materials are added monthly.