14 characters. 5F; 4M; 5 Either; Flexible casting. 34 pages in length. Approximately 30-45 minutes running time. A fantasy about choices written by Sashi Mendis. (5 credits)

The Boy In the Picture is a drama about fitting in and about making the right choices. A teenage boy is having trouble in school, making friends, and being bullied on top of it. His mother doesn't understand him and neither do his teachers. When another boy suddenly speaks to him from a picture on the wall, he asks him to join him there. Fed up with his current reality, he agrees and what he learns on the other side will change his life forever. An original story created by Sashi Mendis and her students that teens will love!
*Caution—Contains mature themes and strong language.
Sashi Mendis received her Law degree at the University of Colombo where she was president and an active member of the University Dramatic Society. She became an Associate of Trinity College London in Performance (ATCL) and was awarded a Bronze Medal for Acting from The London Academy of Music and Dramatic Art (Lamda). She has been a teacher of drama for the past twenty years; founding the "Sashi Mendis Studio of Drama and Speech". She has directed many plays including Por Libertad and Midnight Train, Blood Wedding, and Rhinoceros. Her original works include Paradise Land and Drama Quintet.
Excerpt from the play:
CAST OF CHARACTERS
MOTHER
RADESH
MS. ALBERTA
FRIEND ONE
FRIEND TWO
BOY IN THE PICTURE
RANJINI
BELLA
JEANIOSTROMOUS
ALTERNATIVE MUM
PERSON ONE
PERSON TWO
JONATHAN
FATHER
ACT ONE
SCENE ONE
(A few minimalistic pieces should indicate a bedroom. A wall is set upstage center. An opening in the wall with a colored backdrop set behind it indicates a picture. A boy stands still behind the open area as a figure of the picture. In this scene, the open area is neatly covered with a board that matches the color of the wall. Curtain opens to Radesh fast asleep, with a book fallen on the floor)
(Suggested music as curtain opens – Fala Pa by Ceseria Evora)
MOTHER
(From backstage) Radesh! Radesh…Where are you?
(Radesh grunts and turns)
RADESH
(To himself) Always shouting. Always shouting. Won't let me just be.
(Enter Mother)
MOTHER
There you are! Radesh! (No sound from Radesh) Radesh! Are you dead! (Walking away) Yes, dead! Good. (Sitting Heavily on a chair away from Radesh)) Your such a disgrace. Nothing. Nothing for me to be proud about. Why did I have you?!
RADESH
What?
MOTHER
Aaaah…You're alive.
RADESH
Yes, Amma! (Uncomfortable silence. Radesh picks up a banana and peels it and takes a huge bite.)  (sarcastically) The dead don't eat banana, Amma.
MOTHER
(Infuriated) You have exams day after tomorrow.
RADESH
(Still eating the banana) I nearly died.
MOTHER
So!
RADESH
There's no point if your educated and you die.
MOTHER
You can die if you want. Save me from shame and pass your O'levels.
(Mother leaves the stage. Radesh flops down onto some cushions set center stage)
RADESH
(To Himself) Sounds Cool. First O'levels. Then Death. Then what? Hell! When I'm in hell, I would love Ms. Alberta Fernando to join me there. The devil and I will give her a hard time. She takes such pleasure in being nasty to me, every single day.
(Black out)
Flashback
(The stage is lit downstage center, very soon after the black out) Ms. Alberta Fernando, Radesh's teacher, marks books at a small or imaginary table. Radesh stands beside her)
MS. ALBERTA
Your mother is wasting time sending you to a good International school like this.
RADESH
Where should she send me?
MS. ALBERTA
To… to Jinthupitiya Maha Vidalaya or Central College in Binnthanna.
RADESH
Why Miss Alberta? (A feigned innocence)
MS. ALBERTA
All the teachers are complaining about you. That you are not applying yourself one little bit. Even that teacher, who wears a high top knot.
RADESH
Who Miss Alberta? (Pretending to be surprised)
MS. ALBERTA
That short one who makes herself tall with the topknot.
RADESH
Aaah. Ms. Shobha – Devi. Punchinilame She is such a nice ……..
MS. ALBERTA
Nice? Nice? Even she complained that you play the merry devil at the art class.
RADESH
Merry Devil? (Pretending not to understand)
MS. ALBERTA
Yes. The merry devil. You think you know everything. But you don't know anything. Miserable marks for every single subject. I don't know… Maybe this is because you don't have a father to guide you. But there are hundreds and thousands of children without fathers and they are doing jolly good. (Radesh looks around distractedly) Radesh are you listening?
RADESH
Yes. Ms. Alberta. (Quite politely)
MS. ALBERTA
I said, there are hundreds of children with no father to guide them and they are doing jolly good.
RADESH
Jolly good!
MS. ALBERTA
You…you…Your arrogance is the thing. If you want to do your O'levels and simply pass, hear me…simply pass…you better pull up your socks.
(Radesh looks down at his socks)
(Black out.)
(Stage is lit, very soon after the black out. Radesh is now by himself seated on a chair)
RADESH
Pull up my socks! What next! I hate all teachers…except Ms. ShobhaDevi. And those two idiots at school were listening to me and Ms. Alberta talk.
(Black Out)
Flashback
(Downstage right is lit , a few seconds after the black out. Radesh stands by himself)
FRIEND ONE
So Radesh, Alberta asked you to pull your socks up right?
FRIEND TWO
Pull up his underpants as well. I noticed when he was playing basketball. At least, trying to play basketball.
RADESH
I didn't try to play basketball. I was just dribbling.
FRIEND ONE
(Crossing the stage so that Radesh is a the middle of both friends) Who were you trying to impress?
RADESH
No one.
FRIEND TWO
No one? (sarcastically) No one. For once Radesh has got it right. He can't impress anyone. Certainly not one of the girls.
FRIEND ONE
Maybe he should try and impress one of the boys.
FRIEND TWO
And do that while dribbling the basketball. (laughs)
FRIEND ONE
I always had this funny feeling about him.
(Black Out)
Why Subscribe?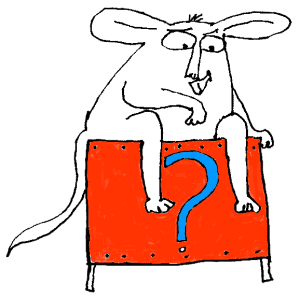 Inside Drama Notebook, you will find a huge collection of well-organized lesson plans, scripts for kids, drama activities, 50 drama games on video and more! Join today and dramatically reduce your planning time while delivering fresh, innovative drama lessons to your students! If you are new to teaching drama, this site will be a Godsend! You will immediately feel confident about teaching drama like an expert. The site guides you step-by-step and provides you with materials that you can use right away with your students.
If you have been teaching for years, Drama Notebook will inspire you with a fresh new approach and innovative ideas!
The site is packed with original, innovative lessons and activities that you will not find anywhere else—and new materials are added monthly.