4-10 characters, flexible casting. Approximately ten-minutes running time. Comedy based on a Mark Twain story.
Mark Twain was an early adopter of burglar alarms, and their false rings plagued him and his family over many years. He captured this frustration in a short story, "The McWilliamses and the Burglar Alarm." The story spans many years, but the action is distilled in this short play into just a few nights while retaining the zany spirit and much of the language of the original.
This script is part of a fantastic collection of plays based on the work of Mark Twain. The playwright, David Carkeet, has published this collection on Drama Notebook in the hopes that it will inspire younger generations to embrace the wit and wisdom of one of America's most-beloved writers.
There are six plays in all. They may be performed individually, or as part of a show for middle-school and high-school entitled, "An Evening of Mark Twain."
Also included:
Mark Twain fun facts
More history on the play
Suggestions for a Mark Twain performance
Excerpt from the play:
CHARACTERS
Mr. McWilliams:Male
Mrs. McWilliams:Female
Burglar 1:Any Gender
Burglar 2:Any Gender
(Burglars 3, 4, 5 . . . Optional, the more the merrier; any gender)
SETTING
The second-story bedroom and adjacent hallway of a respectable house.
TIME
1880s
Act I
Scene 1
SETTING: A bedroom with a double bed to stage right. A hallway is to the left of the bedroom, separated by a minimal wall.
AT RISE: MR. MCWILLIAMS and MRS. MCWILLIAMS sit up in bed. Both wear nightcaps.
MRS. MCWILLIAMS
Such a comforting feeling.
MR. MCWILLIAMS
It's like a moat surrounding the house.
MRS. MCWILLIAMS
(gesturing with a slowly rising stiff arm)
And the drawbridge is up.
MR. MCWILLIAMS
Ten o'clock, and all is well.
MRS. MCWILLIAMS
What did it finally cost?
MR. MCWILLIAMS
"Less than you would expect," the burglar-alarm man said. Every word of that sentence was true. Except the first one.
MRS. MCWILLIAMS
Still, it's a comfort.
MR. MCWILLIAMS
Well worth the expense.
MRS. MCWILLIAMS
I pity our neighbors in their unprotected houses. They cannot know the serenity of complete and perfect security.
(As Mrs. McWilliams concludes her line, BURGLAR 1 appears from stage left, tiptoeing along the hall. He carries a heavily laden sack over his shoulder. He smokes a cigar.)
MRS. MCWILLIAMS
Dear, do you smell smoke?
MR. MCWILLIAMS
No. Wait, yes, now I do.
(Mr. McWilliams sits up, listens, then stands. He is wearing a nightgown. He walks to the hall and sees Burglar 1, who has frozen in place at the sound of Mr. McWilliams's footsteps. They stare at each other, neither moving.)
MR. MCWILLIAMS
(with mannered formality)
I say, good fellow, we don't allow smoking on this floor.
BURGLAR 1
(equally formal)
So sorry. It's my first visit here. I did not know the rules of the house.
MR. MCWILLIAMS
Perfectly understandable. But, more to the point, the house is equipped with a burglar alarm.
(Mr. McWilliams gestures to a box attached to the hall wall.)
BURGLAR 1
You don't say!
MR. MCWILLIAMS
Tell me: why did I not hear a ring of the alarm when you entered?
BURGLAR 1
(stepping to the box)
Well, again, sir, as a stranger to the house, I may be guilty of dereliction. If I had known how to ring the alarm bell, I would gladly have done so. Is the mechanism on this device? Is there some lever or handle I should pull in the future?
Why Subscribe?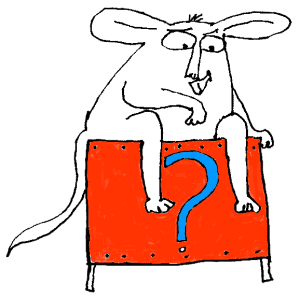 Inside Drama Notebook, you will find a huge collection of well-organized lesson plans, scripts for kids, drama activities, 50 drama games on video and more! Join today and dramatically reduce your planning time while delivering fresh, innovative drama lessons to your students! If you are new to teaching drama, this site will be a Godsend! You will immediately feel confident about teaching drama like an expert. The site guides you step-by-step and provides you with materials that you can use right away with your students.
If you have been teaching for years, Drama Notebook will inspire you with a fresh new approach and innovative ideas!
The site is packed with original, innovative lessons and activities that you will not find anywhere else—and new materials are added monthly.