16 characters. 11F, 5M; 28 pages in length. Approximately 25-30 minutes running time. A kidnapping mystery for teens written by Carolyn Nur Wistrand.
The Case of the Lost Lavakian Princess is a mystery set in 1895. When the Lavakian Princess is kidnapped in London, the Baroness of Slovakia solicits the services of Sherlock Holmes' niece to find her. Sherina Holmes and her sidekick Winifred Watson head for Hobble Row, in London's crime district, where they discover underworld petty criminals involved in an international plot. Things go awry after Miss Watson is taken hostage, leaving Miss Holmes to solve the case before time runs out! A fantastic mystery for teens!
Carolyn Nur Wistrand is an award winning playwright. Her plays have been produced in New York City, Los Angeles, Dallas, Houston, Savannah, and New Orleans. Her plays are published with Contemporary Drama Services, Coachella Review, One Act Play Depot, Africa World Press, and Carmel Publishers. Carolyn is an Assistant Professor of English at Dillard University in New Orleans.
Excerpt from the play:
CAST OF CHARACTERS
MISS SHERINA HOLMES – Private Detective; Female
MISS WINIFRED WATSON – Assistant to Miss Holmes; Female
ATTY – Maid to Miss Holmes; Female
BARONESS – SLOVAKIA Wealthy noble woman; Female
INSPECTOR – Scotland Yard officer; Male
SUGAR FINGERS – Petty criminal; Male
CHANTEL – Maid to Baroness; Female
BERTHA – Street Vendor; Female
BLIND BELINDA – Street Beggar; Female
SYLVIA – Street Vendor; Female
ROSY – Street Vendor; Female
COCKROACH – Petty Criminal; Male
MARINGO – Petty Criminal; Male
TARANTULA – Petty Criminal; Male
PRINCESS LENKA – Kidnapped princess; Female
QUEENIE – Red Fox Inn Proprietress; Female
PLACE & TIME: London, England, 1895
SCENES:
Scene One: Parlor of Miss Sherina Holmes, 3:00 P.M.
Scene Two: Hobble Row, 11:00 P.M.
Scene Three: Red Fox Inn, Midnight
SCENE ONE
3:00 P.M., London, England, 1895.
Parlor of MISS SHERINA HOLMES.
MISS WATSON stands at teacart pouring tea. MISS HOLMES is seated at table writing a letter with feather pen. Sound of a bell chime is heard.
MISS HOLMES forcefully puts pen down.
MISS HOLMES
3:00 P.M.!
MISS WATSON
MISS HOLMES always took tea at 3:00 P.M. No interruptions, no conversation, simply tea and crumpets.
MISS HOLMES
Uncle Sherlock had taught me this. One must take an hour in the afternoon for oneself. Three sugars, Miss Watson.
MISS WATSON
Certainly, Miss Holmes.
MISS HOLMES
(taking out her calling card) This was my card. "Miss Sherina Holmes" "Private Detective for cases requiring complete privacy."
MISS WATSON
No callers between the hours of three and four.
MISS HOLMES
A little more jam on my crumpet, Miss Watson.
MISS WATSON
Certainly, Miss Holmes.
MISS HOLMES
I had just solved the case of the diamond Buddha necklace.
MISS WATSON
Will you send your final report to Scotland Yard today?
MISS HOLMES
I suppose. One would hope the gentlemen would pay for my services.
MISS WATSON
But it was England, 1895.
MISS HOLMES
Miss Watson, may I remind you this country has been under the rule of a woman for quite some time. I believe the name is Victoria. Now where were we?
MISS WATSON
You had just solved the case of the diamond Buddha necklace.
MISS HOLMES
We were planning a trip abroad to the French Rivera.
(ATTY, MISS HOLMES' maid, rushes in.)
ATTY
Miss!
MISS WATSON
ATTY! How dare you interrupt Miss Holmes at tea time!
ATTY
Miss! A woman just entered the house.
MISS HOLMES
That will be all, ATTY.
ATTY
But Miss! What should I tell her?
MISS HOLMES
That at 4:00 P.M. I shall see her.
(BARONESS, an imposing woman attired in black with a veil covering her face, enters.)
BARONESS
Which one of you is Holmes?
MISS WATSON
Madam! It is tea time! Miss Holmes sees no one!
BARONESS
She will see me now!
MISS HOLMES
Then uncover your face.
BARONESS
Only in England would such a command be given!
MISS HOLMES
Madam, this is not Lavakia.
BARONESS
How do you know my country?
MISS HOLMES
You are wearing an Italian hat, 1894, made exclusively by Sophia for an Eastern European baroness. The cape lined in silk you purchased on the Montparnasse in Paris. Your shoes were crafted in Austria by Hungarians who market size 12 shoes. You are the only baroness in Europe with such large feet!
BARONESS
How do you know these things?
MISS HOLMES
Baroness Slovakia, it is my job. Please join me for tea.
Why Subscribe?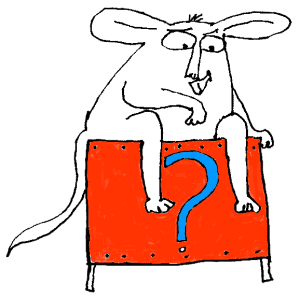 Inside Drama Notebook, you will find a huge collection of well-organized lesson plans, scripts for kids, drama activities, 50 drama games on video and more! Join today and dramatically reduce your planning time while delivering fresh, innovative drama lessons to your students! If you are new to teaching drama, this site will be a Godsend! You will immediately feel confident about teaching drama like an expert. The site guides you step-by-step and provides you with materials that you can use right away with your students.
If you have been teaching for years, Drama Notebook will inspire you with a fresh new approach and innovative ideas!
The site is packed with original, innovative lessons and activities that you will not find anywhere else—and new materials are added monthly.