9 characters. Approximately 5 minutes long. Short funny play about global economics, politics, and making compromises!
At United Nations headquarters, where superpowers of the world make trade agreements, the Americans and Russians are at a stalemate over the fate of breakfast cereal and cookies. Fortunately, some students from PS 188 are on a field trip to the UN and they may just be the right kinds of minds that the ambassadors need to solve its problems. Get ready for the kids to save the day and everyone to learn a little bit about global trade with a fun and witty play about economics, politics, and the bartering power of bologna sandwiches.
Terence Patrick Hughes writes plays for all ages. His children's plays include adaptations for middle and high school of Shakespeare's A Midsummer Night's Dream and The Tempest, and a comic spin on Christopher Marlowe's 'Doctor Faustus'. His shorter plays for grades K-4 offer a variety of adaptations from world history and mythology.  His grown-up plays include LINES, Fake Plastic Love, A Harmony of Both, and Recess at Our Lady of the Bleeding Heart, Mind, and Spirit – Once Reformed. Other plays include Tea & Misery, Benched, Finding the Rooster, and Farewell Evenbrook. The New York Times noted that his work "…explores heavy subject matter with humorous dialogue and strong characters". His plays have been developed and produced with the Lark, Horse Trade, Seven Collective, 13th St. Rep, Eden Prairie, Ovenbird, Playwrights Roundtable, and Boomerang theatres. He loves his wife, Danielle, and two kids, Harrison & Bb.
Excerpt from the play:
CHARACTERS:
TOUR GUIDE
TEACHER
STUDENT ONE
STUDENT TWO
STUDENT THREE
AMBASSADOR ROMANOFF
AMBASSADOR SMITH
AD REP
AMBASSADOR MARCHAND
A large foyer somewhere inside the United Nations HQ in New York City, mid-day. TOUR GUIDE enters leading TEACHER and THREE STUDENTS.
TOUR GUIDE
And behind those doors is the General Assembly Hall where the diplomats of the United Nations conduct their most important debates. In fact, you are the first tour group we've welcomed into the UN since the assembly wrapped up just yesterday.
TEACHER
Did you hear that students? One day ago, this place was full of world leaders.
STUDENT ONE
Was Mickey Mouse here?
STUDENT TWO
What about Circumstance the Rapper? He's more famous than anybody.
STUDENT THREE
My dad says the UN is where politicians meet to solve all the problems that they've created.
TOUR GUIDE
In fact, there may still be some global leaders working here today. After official business ends, some diplomats find it easier to communicate with each other in a less formal language.
ROMANOFF enters.
ROMANOFF
Stop! Enough! You are nothing but the ambassador of a country of big dumb-dumbs!
SMITH enters.
SMITH
And you're a diplomat representing a bunch of dopes! Dopey-dopey-dopey!
ROMANOFF covers his ears, moves around, singing to self.
ROMANOFF
I can't hear you. La-lah-la-lah-lah-lah.
SMITH
Dopey! Dopey! Dopey!
TEACHER
Who are those guys?
TOUR GUIDE
Those are the ambassadors from Russia and the United States.
ROMANOFF notices the group and takes his hands down.
ROMANOFF
Look! American children. Perhaps they can understand better than their diplomat.
SMITH
Of course, they can! American children are the smartest in the whole world!
TEACHER
Actually, we're ranked 27th. But who's counting!
ROMANOFF
Tell me students. What is the most important meal of the day?
STUDENT ONE
The one that doesn't have my mom's banana bread. She doesn't even use bananas!
STUDENT TWO
I vote for lunch. It's the overlooked middle child of meals.
STUDENT THREE
My favorite is brunch. But I like to eat it at night.
SMITH
He's wants to trade you a Russian breakfast cereal.
ROMANOFF
Our 'Wheat Yummies' are made by little Russian elves named Snap, Crackle, and Boris.
SMITH
They are trying to unload these Yummies on us, but he refuses to trade for our Cowboy Cookies made from 100% beef jerky.
TOUR GUIDE
Cereal for cookies seems like a fair trade.
ROMANOFF
Russian people do not need cookies. We are already sweet enough.
SMITH
And Americans don't need more cereals. Let them eat pancakes!
TEACHER
I suppose it's all how you present it. You see the children and I were recently discussing advertising…
AD REPRESENTATIVE bursts in.
AD REP
Did someone say 'advertising'? National ads are my business! You're just lucky I was prowling the halls of the UN for my next client. So, who's got a product they need to push?
Why Subscribe?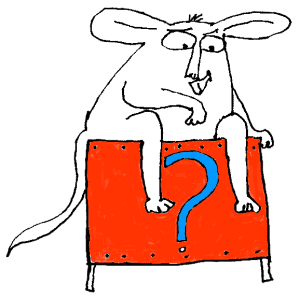 Inside Drama Notebook, you will find a huge collection of well-organized lesson plans, scripts for kids, drama activities, 50 drama games on video and more! Join today and dramatically reduce your planning time while delivering fresh, innovative drama lessons to your students! If you are new to teaching drama, this site will be a Godsend! You will immediately feel confident about teaching drama like an expert. The site guides you step-by-step and provides you with materials that you can use right away with your students.
If you have been teaching for years, Drama Notebook will inspire you with a fresh new approach and innovative ideas!
The site is packed with original, innovative lessons and activities that you will not find anywhere else—and new materials are added monthly.