12+ characters, flexible cast. 8 pages long. Approximately 5-10 minutes running time. A short play featuring animal characters.
Do you need a simple script for younger children? The Dilemma of the Broken Feeder takes place in the forest where a family of squirrels has just discovered that their feeder has been broken. When the chipmunks insist that they are not the culprits, they all agree to seek assistance from the wise owl. This is a story of kindness and cooperation and a light-hearted mystery for young children to perform!
Mariah Beachboard has taught acting and directing over 13 years. She directed Mary Poppins, Honk!, Scapin, and The Canterbury Tales for CYT Fredericksburg. She performed with Theatre IV, Carpenter Science Theatre Company, the Rude Mechanicals, and Riverside Dinner Theatre in Virginia, and with Theatre Huntsville in Alabama. As co-owner of Spoken Word Events, LLP, she co-wrote and produced marketing videos for the Spotsylvania Education Foundation. Mrs. Beachboard holds a BA from Mary Washington College (MWC) and toured in Turkey with the college's acting troupe. She apprenticed with the Fredericksburg Theatre Company. She holds an MBA in Marketing from American Intercontinental University. Most recently she was named a finalist in the Rocket City Playwright Series. Currently, she studies voice acting at Hollywood Huntsville. She hopes to work one day with the creative networks Minnow Beats Whale or Night Vale Presents.
Excerpt from the play:
CAST OF CHARACTERS
Momma Squirrel: A bold and sassy momma
Papa Squirrel: A calm, smart daddy
Baby Squirrel: Sweet, and tiny
Chipmunks: Teenaged rodents
Birds: A mixed-species flock of hungry birds
Owl: Kinda wise and always hungry
Bear: Hungry and big, polite
(In the middle of the stage is an imagined giant bird feeder sitting on the ground. Something spilled seed everywhere. A family of squirrels enters.)
MOMMA SQUIRREL
Look at this mess!
PAPA SQUIRREL
Something big knocked down the feeder!
BABY SQUIRREL
I'm scared!
MOMMA SQUIRREL
Don't be scared, baby. We'll protect you.
PAPA SQUIRREL
Yes, we'll protect you.
BABY SQUIRREL
What did this, Momma?
(Enter Chipmunks. They behave like rowdy teens.)
CHIPMUNKS
Hey guys! What's happening?!
MOMMA SQUIRREL
You made this mess!
CHIPMUNKS
Wait a minute!
MOMMA SQUIRREL
Naughty chipmunks!
CHIPMUNKS
It wasn't us.
BABY SQUIRREL
Then who was it?
PAPA SQUIRREL
Something bigger than a silly chipmunk
CHIPMUNKS
Hey man! We're not silly. We're the real deal!
BABY SQUIRREL
What's a real deal?
CHIPMUNKS
Man, we are! We're smooth and cool! We're happening! We're the realest deal there is!
MOMMA SQUIRREL
You're a menace!
(Enter a flock of birds.)
BIRDS
Ahhhh! What happened!
SQUIRRELS
We don't know!
CHIPMUNKS
It wasn't us!
MOMMA SQUIRREL
Yes, it was!
CHIPMUNKS
No, it wasn't!
BIRDS
What are we going to do?
(They chirp and chirp.)
PAPA SQUIRREL
We need help!
BIRDS
Let's get Owl to help us.
BABY SQUIRREL
No, not Owl!
MOMMA SQUIRREL
Owl will try to eat Baby.
BIRDS
But Owl is wise.
PAPA SQUIRREL
Owl might have a good idea. And we will protect Baby.
MOMMA SQUIRREL
Fine.
BIRDS
OWL! OWL!
(Enter OWL. The animals huddle together.)
OWL
Enough! What is the big hoop-tee-doo?
Why Subscribe?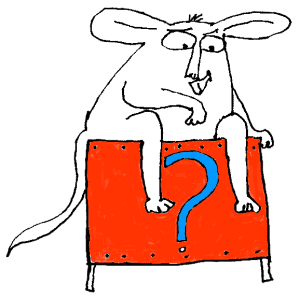 Inside Drama Notebook, you will find a huge collection of well-organized lesson plans, scripts for kids, drama activities, 50 drama games on video and more! Join today and dramatically reduce your planning time while delivering fresh, innovative drama lessons to your students! If you are new to teaching drama, this site will be a Godsend! You will immediately feel confident about teaching drama like an expert. The site guides you step-by-step and provides you with materials that you can use right away with your students.
If you have been teaching for years, Drama Notebook will inspire you with a fresh new approach and innovative ideas!
The site is packed with original, innovative lessons and activities that you will not find anywhere else—and new materials are added monthly.