6-10 characters, flexible casting. Approximately 10 minutes long. Funny and sweet script based on the popular fairytale. Repetition makes it easy to memorize. Adapted by Jennifer Reif.
The Elves and the Shoemaker is a simple story of a poor shoemaker and his wife who discover they are getting help from a mysterious trio of elves. This story shows that kindness and helping others feels good and is a gift that keeps on giving.
About the Playwright:
Jennifer Reif has been teaching, directing, and performing around the Pacific Northwest for decades. Her shelves are lined with children's books and her happy place is in the woods. She loves devising theatre projects with kids and sharing creative ideas with teachers. Jennifer holds her BA in Theatre from Morningside College and also studied at Oxford University in England.
Excerpt from the play:
Characters
SHOEMAKER
SHOEMAKER'S WIFE
ARTIST
OPERA SINGER
MAYOR
ESTHER THE ELF
EDDIE THE ELF
GEORGE THE ELF
*Feel free to modify genders or add more characters as needed.
(The action takes place in a small shoe store long ago and far away.)
(We see shoemaker and wife preparing to close shop for the day. Cleaning up, setting out supplies, sweeping the floor…)
WIFE:
It's a sad day.
SHOEMAKER:
Nonsense.
WIFE:
But it is. We only have this small amount of leather, barely enough for one pair of shoes.
SHOEMAKER:
It's true. The shoe business has gone down hill. But we've worked hard all our lives and we are excellent cobblers.
WIFE:
But times are tough. We are barely scraping by. What are we going to do?
SHOEMAKER:
We are going to set out our supplies like we always do. Then tomorrow morning we can make one last pair of shoes with that scrap of leather. Hopefully someone will come along to buy them.
WIFE:
And if not?
SHOEMAKER:
Well…we'll think of something. (Turn closed sign. Exit. Elves sneak in. Consider chimes or music cue.)
GEORGE:
Pssst. The coast is clear. Come on in. (They scamper in.)
EDDIE:
(Breathing in deeply) Don't you love the smell of this shoe shop?
ESTHER:
(Breathing in deeply too) I sure do. It smells like creativity.
EDDIE:
I agree.
GEORGE:
Well then, let's get creating! Scissors!
EDDIE:
Check! (Pulling out scissors.)
GEORGE:
Thread!
ESTHER:
Check! (Pulling out thread.)
GEORGE:
Leather!
EDDIE:
Check! (Holding up leather.)
GEORGE:
Creativity!
ALL ELVES:
Check, Check, Check!
(They set to work and seemingly with magic, create a pair of shoes. Consider chimes or music again while they work. This could even be choreographed. When they are done they sneak out. Time changes. Shoemaker and Wife enter for the morning, turn open sign, and begin the day.)
SHOEMAKER:
Holy Moly!
WIFE:
What is it?
SHOEMAKER:
Look! (Points to shoes.)
WIFE:
Oh my!
SHOEMAKER:
They are beautiful!
WIFE:
Perfect!
SHOEMAKER & WIFE:
Remarkable!
SHOEMAKER:
Where did they come from?
WIFE:
You didn't make them?
SHOEMAKER:
No. You didn't make them?
WIFE:
No. (Enter Artist Customer.)
SHOEMAKER:
Well there's no time to wonder, we have a customer already.
WIFE:
It's the town artist.
ARTIST:
Good Morning.
SHOEMAKER & WIFE:
Good Morning.
ARTIST:
I'm looking for a pair of shoes.
SHOEMAKER:
We have shoes.
WIFE:
Perfect shoes.
ARTIST:
Well I'm an artist so I need comfortable shoes to wear in my studio while I create my masterpieces. But I also need them to be colorful, like my personality.
SHOEMAKER:
These are just the shoes for you!
Why Subscribe?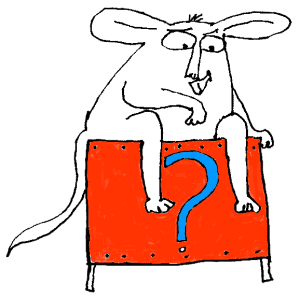 Inside Drama Notebook, you will find a huge collection of well-organized lesson plans, scripts for kids, drama activities, 50 drama games on video and more! Join today and dramatically reduce your planning time while delivering fresh, innovative drama lessons to your students! If you are new to teaching drama, this site will be a Godsend! You will immediately feel confident about teaching drama like an expert. The site guides you step-by-step and provides you with materials that you can use right away with your students.
If you have been teaching for years, Drama Notebook will inspire you with a fresh new approach and innovative ideas!
The site is packed with original, innovative lessons and activities that you will not find anywhere else—and new materials are added monthly.