10+ characters. 5M, 5F, Flexible Cast; 5 pages in length. Approximately 5 minutes running time. A comedic journey along America's West-Coast for children written by Terence Patrick Hughes.
The Ever Changing Story is a wacky tale that develops and changes on the spot! Join an ever-changing family as they journey through California, Oregon, and Alaska and meet up with legends of the past, people of the present, and lots of birds, snakes, and even penguins! Did we mention the team of sled-dogs? The Ever Changing Story offers young students a fun and informative short play with choice characters that have dialogue or great roles that have no lines at all. The perfect choice for beginning actors!
Terence Patrick Hughes writes plays for all ages. His children's plays include adaptations for middle and high school of Shakespeare's A Midsummer Night's Dream and The Tempest, while his shorter plays for grades K-4 offer a variety of adaptations from world mythology.  His grown-up plays include LINES , Fake Plastic Love, A Harmony of Both, and Recess at Our Lady of the Bleeding Heart, Mind, and Spirit – Once Reformed. Other plays include Tea & Misery, Benched, Finding the Rooster, and Farewell Evenbrook. The New York Times noted that his work "…explores heavy subject matter with humorous dialogue and strong characters". His plays have been developed and produced with the Lark, Horse Trade, Seven Collective, 13th St. Rep, Eden Prairie, Ovenbird, Playwrights Roundtable, and Boomerang theatres. Born in Lawrence, Mass., Hughes, his wife, and two children live in Woodstock, NY.
Excerpt from the play:
CAST OF CHARACTERS
NARRATOR
MAN
WOMAN
BABY/SON/TEENAGER
BABY/DAUGHTER/TEENAGER
DOG/BIRD/SNAKE
CAT/HAMSTER/CHICKEN
OREGON PIONEERS/LUMBERJACKS/CONSERVATIONISTS
CALIFORNIA GOLD MINERS/SURFERS/MOVIE STARS
ALASKAN IDITAROD SLED DOGS/POLAR BEARS/PENGUINS
A table and chair on an empty stage. NARRATOR enters, sits, and opens a laptop computer.
NARRATOR
I've had so much fun studying the American Pacific region with the kindergarten class this year. They were all so interested in the history and people and animals that I'm going to write a special story for them about some of the things that we learned.
As NARRATOR speaks as she types.
NARRATOR
Once upon a time there was a man.
MAN enters.
MAN
I'm a man. (sings like Bo Diddley) 'You spell it M-A-N'!
NARRATOR
And a woman.
WOMAN enters.
WOMAN
I am woman. Hear me roar.
NARRATOR
And they had a baby boy.
BABY BOY enters.
BABY BOY
Goo-Goo! Goo-Goo!
NARRATOR
No, make that two babies. A boy and a girl.
BABY GIRL enters.
BABY GIRL
Gaa-Gaa! Gaa-Gaa!
NARRATOR
No, they weren't babies, they were little kids.
BOY & GIRL
Waaaa! I want my mommy and daddy!
NARRATOR
Wait, no…they weren't kids, they were teen-agers.
BOY & GIRL
Waaa! I want my mommy and daddy's money!
NARRATOR
And the family had two pets. A dog and a cat.
DOG and CAT enter.
DOG
Ruff! Ruff!
CAT
Meow!
NARRATOR
Change that, the pets were a bird and a hamster.
DOG and CAT change to BIRD and HAMSTER.
BIRD
Tweet! Tweet!
HAMSTER
Squeak! Squeak!
NARRATOR
No! I know! They had a snake and a chicken.
Why Subscribe?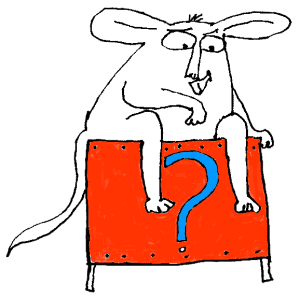 Inside Drama Notebook, you will find a huge collection of well-organized lesson plans, scripts for kids, drama activities, 50 drama games on video and more! Join today and dramatically reduce your planning time while delivering fresh, innovative drama lessons to your students! If you are new to teaching drama, this site will be a Godsend! You will immediately feel confident about teaching drama like an expert. The site guides you step-by-step and provides you with materials that you can use right away with your students.
If you have been teaching for years, Drama Notebook will inspire you with a fresh new approach and innovative ideas!
The site is packed with original, innovative lessons and activities that you will not find anywhere else—and new materials are added monthly.