12+ characters. 2M, 1F, 10 Either; Flexible Casting; 12 pages in length. Approximately 10-15 minutes running time. An adaptation of a Grimms' tale written by Olivia Arieti.
The Fiddler's Bride is an adaptation of the Grimms' tale, King Thrushbeard. Princess Florabel is so haughty and silly that she mocks all suitors and refuses their proposals. When King Thrushbeard comes along disguised as a poor fiddler, her father, in the hopes of teaching the princess humility and respect, orders her to marry the beggar. Will she learn her lesson? A wonderful play for all ages to perform!
Olivia Arieti, a US citizen with a degree from the University of Pisa, lives in Torre del Lago Puccini, Italy, with her family. Her plays have been published by Heuer Publishing, Brooklyn Publishers, Desert Road Publishing, JAC Publishing & Promotions, Independent Playwrights, Green Room Scripts, Applause Theatre & Cinema Books, USA and Lazy Bee Scripts, UK. FLIGHT ATP12 was produced by Gulfport Community Players, FL, JUST FOR YOU, by Blue Box Productions, NYC, CONTEMPTUOUSLY IN LOVE, by Ciona Taylor Productions, NYC; her one minute works by Gi60 Screaming Media Productions NYC, UK, Spare Change Theatre, NYC and Eclectic Theatre Company, FL. UP NORTE and NIGHT INTRUDERS, finalists in the R.J. Flores Short Play Reading Series had staged readings in NYC. THE TEACHER, an adaptation of A. Chekhov's story, "The Teacher of Literature", was produced at the Viaduct Theatre, Chicago, for the Neapolitans Off-Chekhov Festival. SOMETHING IN COMMON was produced by Spokane Radio Theatre, WA. Her poems and short stories have appeared in several literary magazines and anthologies in the USA and UK.
Excerpt from the play:
CAST OF CHARACTERS
The King
Princess Florabel
King Thrushbeard (A beard grows from his chin)
Fiddler
Suitor 1 (Fat)
Suitor 2 (Thin)
Suitor 3 (Short)
Suitor 4 (Pale)
Suitor 5 (Red hair)
Suitor 6 (Crooked)
Cook
Servants
SETTING
The stage. A big chair (Scene 1) and a table (Scenes 2, 3) may suggest the change of settings.
PROPS LIST:
A fiddle, a bowl, a wooden spoon, a jug, flour, a broom, a tablecloth, trays, tarts, a bag    with food scraps.
SCENE 1 – The Palace Hall
At rise: KING is pacing the floor angrily.
KING
No suitor is good enough for her. They have come from far and wide, all young and noble gentlemen and my daughter keeps refusing them. Never seen a prouder or more stubborn girl. But this time she shall marry one of the fellows standing right outside that door. Cross my heart! Servant, servant!
SERVANT
(enters) Your Majesty.
KING
Where is my daughter?
SERVANT
Her Highness is having breakfast.
KING
Breakfast? It's almost lunch time now. Tell the Princess she must come at once. Her suitors have been waiting far too long.
SERVANT exits hurriedly.
KING
What a lazy girl! Bet she has slept till late again.
SERVANT enters followed by FLORABEL.
FLORABEL
(annoyed) Father, why such a hurry? I haven't finished eating my bread and honey yet and still have to choose what to wear.
KING
Your suitors are outside waiting to propose, Florabel.
FLORABEL
I'm not interested in meeting them.
KING
You better, my dear. It's time you get married and stop being so picky.
FLORABEL
No gentleman has been worthy of becoming my husband so far.
KING
Too vain, too vain! Servant, show the gentlemen in. (Sits on the throne)
SERVANT exits.
FLORABEL
(frowns) I'm sure I won't like any of them.
SERVANT enters followed by six suitors. They stand in line.
KING
(to SUITOR 1) Come forth, my good Prince, and let me introduce you to my daughter, Princess Florabel.
SUITOR 1
(steps forth, bows) Your Majesty, (to FLORABEL) Your Highness.
FLORABEL
I am afraid you are too fat for me, Sir, (laughs) a true wine-barrel.
KING
Please, mind your tongue, my dear.
FLORABEL
I definitely can't accept him as my husband, father.
KING
(opens his arms) I am sorry, but my daughter is quite difficult, indeed.
SUITOR 1 steps back. SUITOR 2 advances.
FLORABEL
I don't believe I'll like the second either.
KING
Step forth, step forth, Grand-Duke. This is my beautiful daughter, Princess Florabel.
SUITOR 2
(bows) Your Majesty, Your Highness.
FLORABEL
(disdainfully) Oh my, what a tall and thin fellow, certainly not the man of my dreams.
KING
Seems you're not the one, Grand-Duke.
SUITOR 2 steps back, SUITOR 3 advances.
KING
My dear Earl, how good to see you again.
SUITOR 3
(bows) Same for me, Your Majesty.
FLORABEL
No, no, no, I shall never marry him, father, he's too short.
KING
Unfortunately, my daughter has refused your offer, Earl.
SUITOR 3 steps back. SUITOR 4 advances.
KING
Do you think this young baron may be to your satisfaction, Florabel?
FLORABEL
With such a white face? He's as pale as death. Send the baron away at once.
KING
I am most sorry, indeed.
SUITOR 4 steps back. SUITOR 5 advances, bows.
KING
Will you accept the duke's offer?
FLORABEL
No, no, his hair is too red. (laughs) He looks like a fighting rooster. I'll never marry him.
KING
I'm sorry, Duke, but you have to leave as well.
SUITOR 5 steps back. SUITOR 6 advances, bows.
KING
I trust this gentleman may satisfy your wishes, my child.
FLORABEL
Not at all, he's all crooked, just like a green log dried behind the stove.
KING
Nothing to do, young man. Servant, show these brave gentlemen out.
SERVANT shows SUITORS to the door.
FLORABEL
Never seen such ugly fellows.
KING
You are a spoilt and silly child, and I am losing my patience.
FLORABEL
I shall decline all offers until I find a husband fit for my beauty, wealth and royalty. I want to eat bread and honey all day long and attend balls every night.
KING
I warn you, the next fellow is going to be the last. Servant, there should be another suitor if I'm correct. Where is he?
SERVANT
King Thrushbeard preferred waiting his turn outside, Your Majesty.
KING
Let him in.
SERVANT exits.
FLORABEL
I bet he's worse than all the others.
SERVANT enters followed by THRUSHBEARD.
THRUSHBEARD
(bows) I truly hope that your lovely daughter, Princess Florabel, will accept my proposal and become my wife.
FLORABEL
(laughs) Oh my, what a funny chin! It looks like a thrush's beak. That's why he is called King Thrushbeard.
KING
Will you stop being so foolish and let us know if you are going to accept this gentleman's offer? He is most handsome and a king as well.
Why Subscribe?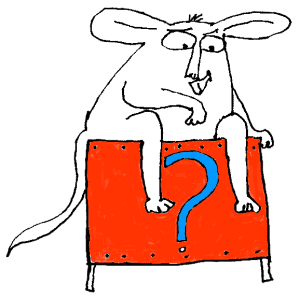 Inside Drama Notebook, you will find a huge collection of well-organized lesson plans, scripts for kids, drama activities, 50 drama games on video and more! Join today and dramatically reduce your planning time while delivering fresh, innovative drama lessons to your students! If you are new to teaching drama, this site will be a Godsend! You will immediately feel confident about teaching drama like an expert. The site guides you step-by-step and provides you with materials that you can use right away with your students.
If you have been teaching for years, Drama Notebook will inspire you with a fresh new approach and innovative ideas!
The site is packed with original, innovative lessons and activities that you will not find anywhere else—and new materials are added monthly.