8 characters; Flexible Cast; 5 pages in length. Approximately 5 minutes running time. A comedic fable written by Andy Pavey.
The Firefly and the Ants is a short comedy for children written by Andy Pavey. When a band of hard-working ants interrupts a musical firefly and calls him lazy, well, his agent just won't stand for it! The agent, Spider, turns the tables on the judgmental Ant Sergeant and calls in reinforcements. The ants have diligently collected over 700 pounds of food but just where and from whom did they get it? This short play is a twist on another familiar tale (The Ants and the Grasshopper) that teaches kids about the consequences of bullying and stealing.
Andy Pavey is a commissioned playwright, who writes short plays for Drama Notebook. He is a student who attends UWC-USA. He previously spent nine years with Davenport Junior Theatre, the second-oldest children's theatre in the United States, where he acted in productions, managed the props building, and wrote plays for young actors to perform. In addition to writing, Andy is an avid backpacker!
Excerpt from the play:
CHARACTERS
FIREFLY
ANT SERGEANT
ANT SOLDIER #1
ANT SOLDIER #2
ANT SOLDIER #3
SPIDER
BEE
BIRD
The scene opens with the FIREFLY on a stump, singing, whistling and/or playing a musical instrument. The FIREFLY might be dressed in light-up clothes or bright colors. The choice is yours. The FIREFLY plays through a few seconds, then bows to the audience for applause. Immediately, the ANT SERGEANT and the ANT SOLDIERS march in from one of the wings. The ANT SOLDIERS are each holding an oversized piece of food over their heads.
ANT SERGEANT
Left! Left! Left, right left! Stand up straight, soldiers! Winter is coming! No slouching, private! Left! Left!
FIREFLY
How rude! I'm in the middle of an extremely important concert here!
ANT SERGEANT
Company, halt!
The ANTS halt abruptly, running into each other.
ANT SERGEANT
Concert?! Concert?! It's getting cold, you fool!
FIREFLY
It's cold, but my music sure is smokin'!
ANT SOLDIER #2
His music is quite good.
ANT SOLDIER #1
Where can I buy an album?
FIREFLY
My music is organic and ephemeral. It lives only in the moment. True art is live art.
ANT SOLDIER #3
Inspiring. I think I'm in love.
ANT SERGEANT
Nonsense. Company, A-ten-tion!
The ANTS reform their line with food over their heads.
ANT SERGEANT
March!
The ANTS march off-stage, and leave the food off-stage. The FIREFLY resumes singing/whistling/playing an instrument, but this time also dances. Bows for applause. The ANTS enter once again, with different food.
ANT SERGEANT
Left! Left! Left, right, left!
The FIREFLY tries to drown out the ANT SERGEANT with his music.
ANT SERGEANT
Left… left… left, right, left! Company, halt!
The FIREFLY continues singing and dancing, then bows. The ANT SERGEANT boos and the ANTS clap and cheer.
ANT SERGEANT
Winter will be here in two days. We have 732 pounds of food stored, and you have none.
The FIREFLY now looks panicked.
ANT SOLDIER #3
(sadly, facing the audience)
Our friend, the Firefly, will starve this winter. If you work today, you can eat tomorrow.
The FIREFLY starts sobbing. The ANT SERGEANT looks smug. The SPIDER enters.
SPIDER
Hold it! Hold it just one spider-legged minute! That is about enough! I'm tired of your nonsense, Eugene!
ANT SOLDIER #1
Who's that, boss?
SPIDER
I'm the Firefly's agent. Number one: great art is indeed hard work.
Why Subscribe?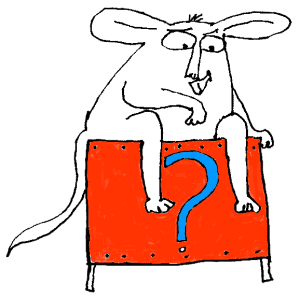 Inside Drama Notebook, you will find a huge collection of well-organized lesson plans, scripts for kids, drama activities, 50 drama games on video and more! Join today and dramatically reduce your planning time while delivering fresh, innovative drama lessons to your students! If you are new to teaching drama, this site will be a Godsend! You will immediately feel confident about teaching drama like an expert. The site guides you step-by-step and provides you with materials that you can use right away with your students.
If you have been teaching for years, Drama Notebook will inspire you with a fresh new approach and innovative ideas!
The site is packed with original, innovative lessons and activities that you will not find anywhere else—and new materials are added monthly.