16 characters. 4F, 5M, 7Either; Flexible casting; 10 pages in length. Approximately 10 minutes running time. A cowtastrophe written by Holly Winn.
The Great Chicago Fire/The Trial of Bessie is an absurd play that tells the story of the Great Chicago Fire by imagining what it would be like to put Mrs. O'Leary's cow on trial. The popular legend maintains that the fire was started in the O'Leary's barn when their cow tipped over a lantern. Tweens will love the humor and ridiculous twist ending in this comedy. Will the verdict be a cowtastrophe or a cowspiracy?
Holly Winn is is a full-time drama teacher at Salt Lake Arts Academy, a middle school charter in Salt Lake City. She holds a BS in Theatre Arts from Weber State University and two MA degrees in Education from University of Iowa. She has been involved in theatre since performing in elementary school. In her free time she enjoys reading, attending performing arts events, napping, and camping.
Excerpt from the play:
CAST OF CHARACTERS
Narrator
Bailiff
Bessie
Mrs. O'Leary
Judge
Attorney
Prosecutor
Neighbor (Anthony Moretti)
Stenographer
Kid (Jonathan)
Mom
Dad
George (Lantern Expert)
Herbert (Firefighter)
Madam Florence (psychic twin)
Annabelle the Mystic (psychic twin)
Narrator
On October 8th, 1871, a terrible event struck the great city of Chicago, Illinois. The city, being built all of wood was very susceptible to blaze. Unfortunately for the citizens, the city caught on fire. Over 3 square miles of the city were burnt, causing $200 million in damage. You might ask, what caused this? Today we aim to resolve this. That brings us to the courtroom…
(The judge walks over to his podium, general chatter fills the room)
Bailiff
ORDER IN THE COURT! We´re calling this court session to order.
(Judge bangs gavel. The chatter quiets down)
Judge
Today we have gathered to discuss the cause of the Chicago Fire.
Prosecutor
Your honor, in this case, we will show that last October 8th, the defendant, Bessie, did indeed start the Chicago fire. We will show that she is guilty of kicking over a lantern without making any attempt to stop the raging flames. Thank you your honor.
Attorney
Your honor, the charge is absurd. We will show that the lantern was not lit at the time of the fire. We will also show that Bessie is an innocent victim in a larger conspiracy.
Judge
Bring forward the first witness!
(Kid walks onto stage flanked by the bailiff)
Attorney
I call Jonathan Smith.
JUDGE
(Jonathan gets up, goes forward to be sworn in.) Please raise your right hand. Do you swear that the evidence you are about to give is the truth, the whole truth and nothing but the truth?
Jonathan
Sure.
Judge
Please be seated.
Attorney
Please state your name.
Jonathan
My name is Jonathan. Most of my friends call me Johnny.
Attorney
Hello Jonathan. Where were you at the time of the crime?
Kid
Um…I don't know. Probably just.. I don't know.
Mother
Jonathan Burton Smith! Tell the truth now! Or you are going to be grounded!!!
Dad
You listen to your mother!
Judge
Now now. Quiet. What were you doing yesterday?
Kid
Ok fine! I stole my a pie from the window sill and was just finishing it off when I heard screams from outside. Boy that was some delicious cherry pie. Makes me hungry just thinking about it.
Attorney
Ok, Jonathan. I think we are done here. You are dismissed.
Bailiff
I'm glad that ended there because that was getting…heated.
Judge
(to stenographer) Did you get all of that?
Stenographer
Yes, your Honor.
Judge
Strike it. Waste of our time. Next witness.
Attorney
I call Bessie the Cow as my next witness.
(Bessie gets up, goes forward to be sworn in.)
Judge
Please raise your right hoof.
(Bessie does so.)
Bessie
I do.
Judge
Please be seated.
Attorney
Please state your name.
Bessie
My name is Big Bessie Cow.
Attorney
Where do you live?
Bessie
Oh, I've got a nice little barn behind the O'Leary's Farm House. Painted yellow and pink. Hay that goes all the way to the rafters.
Attorney
Hay?
Bessie
It's part of my new diet. I've got to keep my girlish figure.
Attorney
Ah, yes. Well, let's move on to the evening of October 8th, 1871. Do you recall your whereabouts on that evening?
Bessie
Yes, I do. It is all right up here in my head. I was taking an evening walk, when I passed the house of my good friend Jonathan Smith Senior. I saw that one of his shingles was dangling off the roof of his house. I thought I'd pay Jonathan a visit and tell him about it. I knocked on the door and called out his name, but there was no answer. I sat on his porch swing to wait. Eventually, I got tired of waiting and figured he had turned in for the night. Jonathan is a deep sleeper and probably hit the hay early. So, I left and went back to the barn to get some shut eye myself.
Attorney
And so did you go to sleep?
Bessie
Well, yes and no. That is, I started to, but I got almost all the way asleep when
suddenly Mrs. O'Leary woke me up. She was quite upset.
Mrs. O'Leary
Tis the truth!
Neighbor
Don't believe her.
Mrs. O'Leary
Hush you.
Neighbor
Nah! You can't trust her.
Judge
Quiet in the court.
Attorney
Now, Bessie. What caused Mrs. O'Leary to wake you up?
Bessie
She was yelling, "Fire!"
Attorney
Thank you. No more questions.
Judge
You can go sit now Bessie.
Mrs. O'Leary
You done good Bessie.
Neighbor
(Grunts) No good cow!
Mrs. O'Leary
That's enough out of you!
Attorney
Now I'd like to call my next witness. Madam Florence and the great Mystic Annabelle. Psychic Twins your honor.
Stenographer
(very impressed) Oh! Madam Florence and Annabelle. I am such a big fan. Why just the other day you read my palm and told me that I was going to see a stranger in the street. And guess what? I did!
Why Subscribe?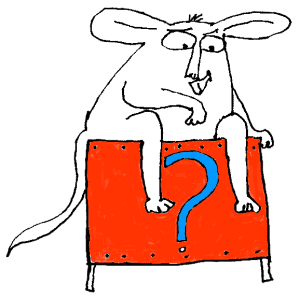 Inside Drama Notebook, you will find a huge collection of well-organized lesson plans, scripts for kids, drama activities, 50 drama games on video and more! Join today and dramatically reduce your planning time while delivering fresh, innovative drama lessons to your students! If you are new to teaching drama, this site will be a Godsend! You will immediately feel confident about teaching drama like an expert. The site guides you step-by-step and provides you with materials that you can use right away with your students.
If you have been teaching for years, Drama Notebook will inspire you with a fresh new approach and innovative ideas!
The site is packed with original, innovative lessons and activities that you will not find anywhere else—and new materials are added monthly.