7 characters. Flexible cast; 15 pages in length. Approximately 10-15 minutes running time. A spooktacular comedy for children written by Robin Blasberg.
The Halloween Surprise is a comedic one-act play intended for young children. The Ghost Children have been working hard at learning ghostly sounds. They and their teacher are taken by surprise when guests come knocking on their door. They are even more shocked to find out that they are very much alive! Will they be able to impress their teacher and frighten their new guests? The Halloween Surprise is filled with corny jokes and focuses on the heart-warming theme of friendship.
Robin Blasberg writes plays, poems and short stories for all ages. Most recently, her play, Cake for the Queen, was published in the YouthPLAYS anthology, It's Elementary! Twelve Short Plays for Upper Elementary School Actors. In addition, her play, The Music of Love, was performed by students at Peekskill Middle School in Peekskill, New York. Her plays for older audiences have been presented at readings by Try It Out Theatre in Columbia, Maryland.v
Excerpt from the play:
CAST OF CHARACTERS
Ghost Teacher: teacher of ghosts; specialist in essential sounds
Hayden: ghost child looking forward to frightening people
Frankie: ghost child lacking self-confidence
Ainsley: observant and curious ghost child
Mrs. Orange: considerate and serious new neighbor
Mr. Orange: new neighbor rife with corny jokes
Bobbie Orange: seven-year-old son of Mr. and Mrs. Orange; seeking friends
Setting: The play takes place in a large room filled with cobwebs and spiders. A dusty armchair is seen in one corner. A front door and a back door are also present.
GHOST TEACHER
Last week, we covered the art of passing through doors and walls. It's now time to begin our unit on essential sounds. We will start today with "Boo" vocalization. Are there any questions?
HAYDEN
Is that how we frighten people?
GHOST TEACHER
Yes and no. After we have mastered our essential sounds, we will learn how to combine them with the element of surprise. It is this haunting combination that most effectively produces the desired chills and goosebumps of a properly frightened person.
FRANKIE
That sounds scary.
HAYDEN
I can't wait.
GHOST TEACHER
Are there any other questions? (Looks around) No? Then let's begin with the audible "Boo." Everyone take a deep breath. Exhale. Together. Now say, "Boo!"
GHOST CHILDREN
Boo!
GHOST TEACHER
Let's try that again. Louder this time. Ready? "Boo!"
GHOST CHILDREN
Boo!
GHOST TEACHER
Again, please. A little sharper. Ready? Boo!
GHOST CHILDREN
Boo!
GHOST TEACHER
Ainsley, are you paying attention? What did I just say?
AINSLEY
I don't know. I was looking out the window.
GHOST TEACHER
What on earth could be more important out there than what I'm teaching you in here?
AINSLEY
I saw a light turn on across the way.
GHOST TEACHER
Moths are attracted to lights, Ainsley. You are not a moth. You are a ghost. Look at me. I need your undivided attention here. Let's try this one at a time. Ainsley, you go first. "Boo!"
AINSLEY
Boo!
GHOST TEACHER
That's the spirit. OK. Who's next?
HAYDEN
I'll go. (Loudly) Boo!
GHOST TEACHER
Superb! Now there's a sound that will raise the dead. OK. Frankie, we haven't heard from you yet.
FRANKIE
Boo?
GHOST TEACHER
That's not convincing at all. "Boo" is most certainly not a question. Try it again. This time with more confidence. You're a ghost remember.
FRANKIE
Boo.
GHOST TEACHER
Better. But you'll need to practice some more on your own. At any rate, students, that concludes our vocal lesson for today. Next class, we'll pick up with the "Whoo!" sound.
AINSLEY
"Who" like an owl?
GHOST TEACHER
Do we look like owls? No! "Whoo!" like a ghost. Good grief! Now where was I? Ah, yes. It's time to move on to our chain rattling. First, I need everyone to take a chain from the box.
(Holds out box. Each Ghost Child takes a chain.)
Now look up here and observe for a moment. You need to wiggle the chain just so, so that it makes a proper sound. Not a clink but a clank. Just listen.
(Ghost Teacher jiggles chain)
Now you try. Together now.
(Ghost Children hold up chains and rattle them.)
GHOST TEACHER
No! No! I said not a clink but a clank. Once again, please. Concentrate this time.
(Ghost Children rattle chains again.)
GHOST TEACHER
Remember. It needs to make a clink. Not a clank. Ainsley, are you paying attention? What did I just say?
AINSLEY
You said, "It needs to make a clink. Not a clank."
GHOST TEACHER
Very good. Now everyone. Once again.
(Ghost Children rattle chains.)
A little looser in the wrist this time. Try it again.
(Ghost Children rattle chains again.)
You'll have to add the chain rattling to your homework. It's just not quite there. Let's take a break and reconvene in a few moments.
(Meanwhile, outside…)
MRS. ORANGE
Do you think they're home?
MR. ORANGE
I think so. I thought I heard some chains rattling inside.
Why Subscribe?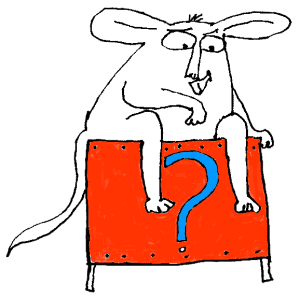 Inside Drama Notebook, you will find a huge collection of well-organized lesson plans, scripts for kids, drama activities, 50 drama games on video and more! Join today and dramatically reduce your planning time while delivering fresh, innovative drama lessons to your students! If you are new to teaching drama, this site will be a Godsend! You will immediately feel confident about teaching drama like an expert. The site guides you step-by-step and provides you with materials that you can use right away with your students.
If you have been teaching for years, Drama Notebook will inspire you with a fresh new approach and innovative ideas!
The site is packed with original, innovative lessons and activities that you will not find anywhere else—and new materials are added monthly.