8 characters. 3M, 5F. 13 pages in length. Approximately 10-15 minutes running time. An adaptation of Agatha Christie's murder mystery.

The Hollow is a short murder mystery adapted from Agatha Christie's novel of the same name. Set in an English country house just after the Second World War, a festive weekend turns ominous when a guest, Dr. John Christow, is suddenly murdered. The doctor was an arrogant man with many enemies. Will they unmask the killer before they strike again?
Excerpt from the play:
CAST OF CHARACTERS
Midge – a shy yet opinionated girl. Niece to Sir Henry. Her parents have died. She could live with the Angkatells and give up work but she is principled and wants to look after herself.
Edward – underconfident but kind. He inherited Ainswick from Lady Angkatell because he is the eldest male in the family.
Henrietta – an artist – strong and determined and in love with John.
John Cristow – a doctor, arrogant and self-serving.
Gerda Cristow – meek and selfless and completely devoted to John and the children.
Sir Henry – a distinguished, confident, warm and engaging man who only wants the best for all the family.
Lady Angkatell – eccentric and not really connected to reality. Kind but can be very confusing.
Veronica Craye – a film actress with a past and ultimately only interested in herself, although she can put the charm on.
A / indicates this line is interrupted by the following line.
Scene 1
The garden room of the Angkatell's house, about eighteen miles from London. A Friday afternoon in early September. It is an informal room but furnished with taste. The Angkatell estate is large and they live in comfort. The year is 1935.
When the curtain rises, it is a fine afternoon and all the windows are open in the room. Sir Henry is seated on the sofa reading the papers. Henrietta is on the terrace outside working at her sculptor's stand.
HENRIETTA
Damn, damn, damn, and damn!
SIR HENRY
Not going well?
HENRIETTA
What a misery it is to be a sculptor.
SIR HENRY
It must be. I always thought you had to have models for this sort of thing.
HENRIETTA
It's an abstract piece I'm doing, darling.
SIR HENRY
Well, you've got clay on your nose, our guests will be here soon, and it's nearly dinner time.
(Lady Angkatell enters)
LADY ANGKATELL
Oh dear, oh dear!
SIR HENRY
Now what?
LADY ANGKATELL
If it isn't one thing it's another. Did I leave a mole-trap in here? Ah – yes – here it is. The worst of moles is – you never know where they are going to pop up next. People are quite right when they say that nature is seldom… (she talks to herself as she exits)
HENRIETTA
What was Lucy on about?
SIR HENRY
Nothing much. Just being Lucyish. I say it's half past six.
HENRIETTA
I know, I know, I'll stop and go get ready for dinner. They're all coming by car I suppose?
SIR HENRY
All except Midge. She's coming by bus. Ought to be here now. Edward and the Cristows are already here getting ready.
HENRIETTA
You must be joking? You invited John Cristow and Edward to the same dinner? Oh Henry, really. Edward hates John. In fact, most times he is on the point of murdering John…
(Edward enters)
Edward!
SIR HENRY
Hurry up, Henrietta. It's nearly dinner-time.
HENRIETTA
I'll be quick as a flash. (exits)
SIR HENRY
Have you got a drink, Edward?
EDWARD
Thank you, yes. Are you trying to cover up whatever Henrietta was railing at me for?
SIR HENRY
Now Edward/
EDWARD
Your plan of setting us up will never work if she thinks so low of me, Sir Henry. Despite my affection for her, I'm afraid/
SIR HENRY
Enough, Edward, Lucy, and I only want you to be happy. (silence) We haven't seen much of you since Lucy and I settled down here at The Hollow.
EDWARD
No. How does it affect you both – retirement?
SIR HENRY
I sometimes think, Edward, that you've been the wisest of the family.
EDWARD
That's an original point of view. I always regard myself as a walking example of how to fail in life.
SIR HENRY
To look after one's estate and to read and care for one's books –
(Midge enters. She wears an evening frock. Edward rises)
– not to compete in the struggle for material achievement. Hullo there – that's a pretty frock.
MIDGE
One of my perks from the shop.
EDWARD
You can't really like working in a shop, Midge.
MIDGE
Who said I like it?
EDWARD
Then why do it?
MIDGE
What do you suggest I live on? Beautiful thoughts?
Why Subscribe?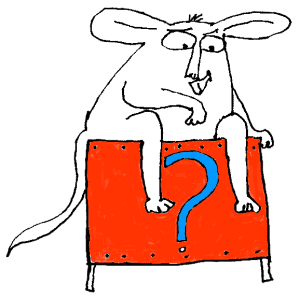 Inside Drama Notebook, you will find a huge collection of well-organized lesson plans, scripts for kids, drama activities, 50 drama games on video and more! Join today and dramatically reduce your planning time while delivering fresh, innovative drama lessons to your students! If you are new to teaching drama, this site will be a Godsend! You will immediately feel confident about teaching drama like an expert. The site guides you step-by-step and provides you with materials that you can use right away with your students.
If you have been teaching for years, Drama Notebook will inspire you with a fresh new approach and innovative ideas!
The site is packed with original, innovative lessons and activities that you will not find anywhere else—and new materials are added monthly.