10 characters, flexible casting. Approximately 5 minutes running time. Comedic recitation of the classic Lewis Carroll poem. Works for ages 8-18!
The poem, "Jabberwocky" was included in Lewis Carroll's 1871 novel Through the Looking-Glass, and What Alice Found There, the sequel to Alice's Adventures in Wonderland.
In this hilarious re-telling of the poem, all the fantasy creatures come to life as they act out the famous poem. The actual poem is included at the end of the script. You may wish to open your show by having students recite the poem chorus-style, with each actor taking turns saying lines of the poem.
Includes brief character descriptions, although students are encouraged to use their imaginations!
Andy Pavey is a commissioned playwright, who writes short plays for Drama Notebook. He is a student who attends UWC-USA. He previously spent nine years with Davenport Junior Theatre, the second-oldest children's theatre in the United States, where he acted in productions, managed the props building, and wrote plays for young actors to perform. In addition to writing, Andy is an avid backpacker!
Excerpt from the play:
CHARACTERS (IN ORDER OF APPEARANCE):
Humpty Dumpty
Tove 1
Tove 2
Borogrove 1
Borogrove 2
Mome
Jabberwocky
Son
Jubjub Bird
Bandersnatch
At rise, the TOVES and BOROGROVES are standing on-stage, as though they are near a pond. Cricket sounds can be playing if desired.
TOVE 1
It's brillig.
TOVE 2
Really, really brillig.
The TOVES start doing a weird wavy dance, and never stop doing it after this point.
BOROGROVE 1
What—what are you doing, Toves?
TOVE 1
Gyring!
TOVE 1 busts a new dance move.
TOVE 2
And gimbling! Freak out!
TOVE 2 starts a new dance. The BOROGROVES begin to get very sad. They cry and distress about the TOVES' dancing.
TOVE 2
Aww, don't go all mimsy on us, Borogrove.
BOROGROVE 2 (crying)
Stop gyring!
BOROGROVE 1 (very upset)
No more gimbling!
HUMPTY DUMPTY enters carrying a clipboard and looks around, upset.
HUMPTY DUMPTY
Quiet! Quiet on the set. It's almost showtime.
HUMPTY DUMPTY points to the audience, but doesn't look at them.
HUMPTY DUMPTY
There's a fullish, youngish, semi-alertish house full of people out there semi-enthusiastic about watching your sorry performance.
BOROGROVE 2 lets out a snorting, melancholy cry.
HUMPTY DUMPTY
Quiet! Places! Places, everyone!
The TOVES and BOROGROVES race to their places and compose themselves once more.
HUMPTY DUMPTY
Now, remember, everyone try to pronounce your lines so the audience can understand them. They aren't the brightest-looking people in the world, and they are probably hard of hearing.
TOVE 1
What?
HUMPTY DUMPTY ( louder )
I said, they are probably hard of hearing!
TOVE 1
What?!
HUMPTY DUMPTY
I said… All right, wise guy! Ready, curtain—
HUMPTY DUMPTY turns towards the audience, but realizes the curtain has been open the whole time.
HUMPTY DUMPTY ( frantically )
Close it! Close the curtain! Who opened that curtain?!
The curtain begins to close.
BOROGROVE 1 ( crying )
It might have been me…
The curtain fully closes. HUMPTY DUMPTY exits. The SON, our hero, enters holding a sword. The curtain re-opens. From this point, only the lines of the original poem are spoken. Lines should be spoken with rhythm and energy.
TOVE 1
'Twas brillig, and the slithy toves—
The TOVES begin their strange dance anew.
TOVE 2
Did gyre and gimble in the wabe!
BOROGROVES (whimpering)
All mimsy were the borogroves…
Why Subscribe?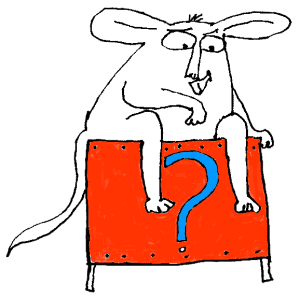 Inside Drama Notebook, you will find a huge collection of well-organized lesson plans, scripts for kids, drama activities, 50 drama games on video and more! Join today and dramatically reduce your planning time while delivering fresh, innovative drama lessons to your students! If you are new to teaching drama, this site will be a Godsend! You will immediately feel confident about teaching drama like an expert. The site guides you step-by-step and provides you with materials that you can use right away with your students.
If you have been teaching for years, Drama Notebook will inspire you with a fresh new approach and innovative ideas!
The site is packed with original, innovative lessons and activities that you will not find anywhere else—and new materials are added monthly.