9+ characters. 4F, 4M, 1+ Either; Flexible casting; 11 pages in length. Approximately 10-15 minutes running time. A comedy for children about teamwork written by Daniel Guyton.
The Kids and The Fairy Tree is the story of a group of children who are working on a project about friendship and teamwork. When they become disruptive outdoors, a magical fairy queen tells them to stay away from their tree. Their teacher panics and calls for help and that's when all chaos breaks loose. Baby fairies begin chasing the schoolchildren and when help arrives, he threatens to capture all the baby fairies! The students will have to work together to save them. A fun comedy for children that teaches the importance of kindness and teamwork!
Daniel Guyton is an award-winning playwright and screenwriter from Atlanta, GA. His stage plays have been produced nearly 500 times around the world, and he has been published in over 40 anthologies and solo publications, including several of the Best American Short Plays collections. His play Three Ladies of Orpington recently won 7 awards from the Metropolitan Atlanta Theatre Awards. He is a theatre professor at Georgia State University and Georgia Military College, and is a member of the Dramatists Guild and the Writers Guild of America East. In addition, he is Vice Chair of the Fayette County Public Arts Committee, and Chair of the Professional Division of the Georgia Theater Conference.
Excerpt from the play:
CAST OF CHARACTERS
SAMUEL, a schoolteacher
EMMA, a shy girl
LILY, a sassy girl
JAQUELINE, a bossy girl
HARLEY, an adventurous boy
ZACK, a popular boy
ISABELLE, the fairy queen
CASPER, a ghostbuster
Several baby fairies
(Play takes place outdoors, near a large tree. Several schoolchildren are giggling and laughing near the tree, as their teacher MR. SAMUEL tries to calm them down)
SAMUEL
Ok, children, quiet down now. Quiet.
LILY
(Making fun of MR. SAMUEL) Ok, children, quiet down now. Quiet.
SAMUEL
(Annoyed) Lily.
LILY
(As sweet as can be) Oh. Yes, Mr. Samuel?
SAMUEL
I heard that.
LILY
(Still sweetly) Heard what, Mr. Samuel?
SAMUEL
Never mind. Just be polite, ok? We're here to talk about your class project.
(JACQUELINE raises her hand)
JACQUELINE
Why are we outside, Mr. Samuel? Aren't we supposed to be in the classroom?
SAMUEL
Well, like I said. We're here to talk about…
HARLEY
Is it a class project on water balloons? Because I love water balloons!!
SAMUEL
What? No. Why would there be water balloo-?
ZACH
Oh, me too! I hit my sister with a water balloon once, and she got so mad!
JACQUELINE
Well, yeah. Because I had just gotten dressed up for church, you idiot.
SAMUEL
(Sternly) Jacqueline.
JACQUELINE
Oh, sorry Mr. Samuel.
EMMA
I hope it's not about water balloons. I always get hit with water balloons and I'm allergic to water.
SAMUEL
No, it's not about water balloons, children. We're here to talk about friendship. This is a class project on friendship, and why it's important that we work together as friends.
(EMMA raises her hand, shyly)
EMMA
Mr. Samuel?
SAMUEL
Yes, Emma?
EMMA
I don't have any friends.
SAMUEL
What? Aren't you friends with Jacqueline and Lily?
LILY
No, she's dumb. We don't hang out with dumb people.
SAMUEL
(Angry) Lily!
LILY
(Annoyed) What?
SAMUEL
That is inappropriate and rude. This is exactly why we're here to talk about friendship. Because too many of you are acting like bullies and you think it's acceptable. Now I want you to apologize to Emma right this minute.
LILY
(Rolling her eyes) Sorry…
SAMUEL
Can you please say it without rolling your eyes?
(She sighs, loudly, then closes her eyes)
LILY
Sorry.
SAMUEL
Lily, just because of that, I'm going to pair you and Emma together.
LILY
What?!?
EMMA
Oh no, please don't do that, Mr. Samuel.
SAMUEL
No, I'm going to pair you two together, and if I hear any back-talk from you, Lily, I will be speaking with your parents.
(LILY sighs, loudly, and stomps her foot)
LILY
Ugh! Fine! This is the dumbest class ever!
EMMA
Oh no. This is going to be terrible.
ZACH
Well, if it's any consolation, Emma, we all think you're pretty cool.
JACQUELINE
(Beneath her breath) I don't.
SAMUEL
What did you say, Jacqueline?
JACQUELINE
(Thinking quickly) Oh, I said, "I don't… have a problem with her, Mr. Samuel."
SAMUEL
Well good. Then Jacqueline, why don't you pair up with your twin brother Zach? And Harley, your partner isn't here today, but you're pretty adventurous, so maybe you can work with both teams, and help them out where needed?
HARLEY
Sure, you bet!
JACQUELINE
Ugh! I gotta work with Zach? Isn't it bad enough I have to see him at home?
SAMUEL
Jacqueline, don't you start too, now. This is about friendship, and about working together.
JACQUELINE
Yeah, but why do I have to be friends with my stupid brother?
(Suddenly, the tree shakes, and a loud scary voice calls out from it)
FAIRY QUEEN (O.S.)
WHO DARES DISTURB MY SLUMBER?!?
ZACH
Whoa! Who said that?
FAIRY QUEEN (O.S.)
I DID!
HARLEY
What?
FAIRY QUEEN (O.S.)
I said, "I DID!"
JACQUELINE
Did what?
FAIRY QUEEN (O.S.)
I said, "Who dares disturb my slumber?"
LILY
Yes, I know! We heard you the first time!
FAIRY QUEEN (O.S.)
Right. But he said…
EMMA
Who are you talking to?
FAIRY QUEEN (O.S.)
(Loudly, and scarily) Me, silly!
Why Subscribe?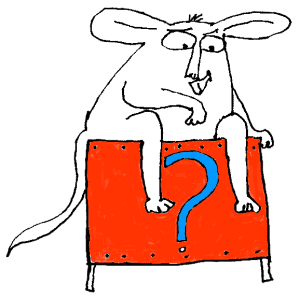 Inside Drama Notebook, you will find a huge collection of well-organized lesson plans, scripts for kids, drama activities, 50 drama games on video and more! Join today and dramatically reduce your planning time while delivering fresh, innovative drama lessons to your students! If you are new to teaching drama, this site will be a Godsend! You will immediately feel confident about teaching drama like an expert. The site guides you step-by-step and provides you with materials that you can use right away with your students.
If you have been teaching for years, Drama Notebook will inspire you with a fresh new approach and innovative ideas!
The site is packed with original, innovative lessons and activities that you will not find anywhere else—and new materials are added monthly.