6 characters. 2M, 2F, 2 Either; Flexible casting. 6 pages long. Approximately 5-10 minutes running time. A fantasy written by Evan Baughfman.
The King's New Child is comedy about a king's wish for a child. When a lonely king suffers the loss of his beloved queen, he wishes for a child of his own. A witch overhears him and uses her magic to conjure up someone special for him to love. The trouble is, it isn't a human child. It's a dragon. And it isn't a child dragon. It's a TEENAGER! Will the King be able to love his new daughter? Does the witch have a return policy? This hilarious tale teaches that love is often a lot of hard work and perserverance!
Evan Baughfman is a middle school teacher who has had various written works published and/or performed. Many of his plays have been produced across the United States. His children's play, "R.O.M.3.O. and Julia" (Romeo and Juliet with robots) has been published in PLAYS Magazine. His play for young adults, "Lipstick and Heroics," is available through YouthPLAYS. In addition, his middle grade play, "Percy Pangolin Wants to Go Viral," is published by Heuer Publishing. Heuer's also published Evan's play, "A Taste of Amontillado" (an adaptation of Edgar Allan Poe's "The Cask of Amontillado"). His plays, "At the Pool's Edge," "The Pizza Man's Problem," "Rumpelstiltskin," and "Nevada Johnson and the Meaning of Life," are already available at Drama Notebook. Additionally, Evan has penned a collection of 13 short scary stories titled "Twisted Tales from Edgar Allan Poe Middle School". The collection will be published in Spring 2020.
Excerpt from the play:
CAST OF CHARACTERS
NARRATOR – the teller of this tale
KING – wishes to be a father
WITCH – always listening for the cries of royalty
DRAGON – an irritable teenager
DONKEY – a speaking morsel
KNIGHT – not into dating dragons
NARRATOR
Once upon a time, a beautiful queen died of a sudden, swift illness. Her husband, the king, was left sad and lonely in his castle.
KING
If only my queen had given me a child before she passed away. Someone to preoccupy my time, someone to love! Someone to remember her by! Oh, how I wish, wish, wish for a child to call my own!
NARRATOR
As it just so happens, witches have fantastic hearing, and they are always listening for the cries of royalty. A witch flew into the castle and greeted the king.
WITCH
Did someone just wish, wish, wish for a witch, witch, witch?
KING
No, I wished, wished, wished for a child to call my own.
WITCH
What if I could give you what you so desire?
KING
Oh, could you, really? That would be fantastic!
 
WITCH
As you wish, wish, wish, my king!
NARRATOR
The witch flew in circles over the king and said the magic words.
WITCH
Flim flam! Alakazam! Green eggs and ham!
NARRATOR
And *poof!* Just like that, the king's new child appeared before him. However, she was not what the king expected at all.
DRAGON
This is my daddy? Like, he's all old and wrinkly.
KING
What sorcery is this? I asked for a child!
WITCH
Hehehe. This is a child. A young dragon, just for you.
KING
How old is she?
DRAGON
I'm, like, 173 years old.
KING
A teenage dragon?! Even worse! Nooooooooooooo!
WITCH
Good luck. You'll need it. Hehehe.
NARRATOR
The witch flew away.
DRAGON
Can I, like, go to the mall?
KING
Now?
DRAGON
I, like, need a Shawn Mendes poster.
KING
What's a Shawn Mendes?
DRAGON
You have, like, lots of money, right?
KING
I am the king, yes. I have a room full of treasure.
DRAGON
Can you, like, just buy me Shawn Mendes himself? Or Harry Styles? I could even settle for, like, Justin Bieber.
KING
I don't have any idea what you're talking about.
DRAGON
You never give me what I want! I hate you!
NARRATOR
The dragon ran off, sobbing.
KING
What just happened?
NARRATOR
The king's child was not easy to deal with. The king brought a donkey to the dragon.
KING
Here is your new pet, my dear.
Why Subscribe?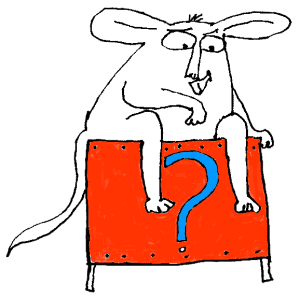 Inside Drama Notebook, you will find a huge collection of well-organized lesson plans, scripts for kids, drama activities, 50 drama games on video and more! Join today and dramatically reduce your planning time while delivering fresh, innovative drama lessons to your students! If you are new to teaching drama, this site will be a Godsend! You will immediately feel confident about teaching drama like an expert. The site guides you step-by-step and provides you with materials that you can use right away with your students.
If you have been teaching for years, Drama Notebook will inspire you with a fresh new approach and innovative ideas!
The site is packed with original, innovative lessons and activities that you will not find anywhere else—and new materials are added monthly.