15 characters; 7M, 8F; 36 pages in length. Approximately 30-45 minutes running time. A comedy for teens written by Ryan Bultrowicz.
The Lamentable Tragedy of Titus and Juliet is the comedy about a school's annual Shakespeare competition. When it's time to choose a play for the competition, the girls want to do Romeo and Juliet and the boys want to do Titus Andronicus. Upon learning that they can only perform one play, the teachers decide to do something a bit unconventional – combine both plays into one – with sock puppets! They'll have to pull together as a team to create the performance of a lifetime in The Lamentable Tragedy of Titus and Juliet! A great comedy for teens to perform!
Ryan Bultrowicz is a Mexican-American playwright and actor based out of Virginia who's looking to create strong, compelling, and character driven stories. His works have been produced all over the world. He is the author of Dream Date (Queensland University, Australia), Gentle Strokes (Mildred's Umbrella Theatre Company, Texas), Shower Thoughts (Network Theatre, London), and many more. His acting credits include playing Macbeth (Macbeth), Scoop Rosenbaum (The Heidi Chronicles), Creon (Antigone), and many more. He is a Communication Studies major with a concentration in Mass Media at Longwood University. He spends his free time there working with the theatre department in numerous ways that include acting, directing, and writing.
Excerpt from the play:
CAST OF CHARACTERS
ANNA
CINDY
ELLIE
BETH
MAGGIE
RACHEL
SARAH
MRS. PRESTON
COACH
CHARLIE
DAVIE
STUART
EDDY
SAM
TOBE
SETTING: A stage.
NOTE: Middle school can be replaced in the script with high school, the play works with both age groups.
SCENE ONE
(Lights up. MRS. PRESTON and all the kids are on stage.)
MRS. PRESTON
Children! Oh, gather round children! It's that time of the year!
CHARLIE
It's Christmas?
MRS. PRESTON
No, even more exciting than Christmas!
ANNA
It's my birthday?
MRS. PRESTON
Even more exciting than that!
CHILDREN
Tell us!
MRS. PRESTON
It's time to pick a play for the annual middle school Shakespeare competition!
(The children all groan.)
MRS. PRESTON
No, come on now! It'll be fun! We get to compete with every school in the district!
(The children all groan louder.)
MRS. PRESTON
Children! We get to choose and adapt any Shakespeare play we choose!
(The children groan even louder and do not stop groaning.)
MRS. PRESTON
The grand prize is a party for the winners…
(The children grow silent.)
DAVIE
A party?
MRS. PRESTON
With pizza…
STUART
I love pizza.
MRS. PRESTON
And a bouncy house…
ELLIE
A bouncy house!
MRS. PRESTON
And a petting zoo…with ponies.
CINDY
I LOVE PONIES!
(The children, all excited, start chattering with each other.)
MRS. PRESTON
Quiet down, children! First things first, we need to decide what play we are going to be doing!
ANNA
I want something with love!
BETH
Something with romance!
MAGGIE
Something with passion!
MRS. PRESTON
Oh, we could do…Romeo and Juliet!
EDDY
I hate love!
SAM
I hate romance!
TOBE
I hate passion.
SARAH
Well, what do you guys want to do?
CHARLIE
Something with blood!
DAVIE
Something with gore!
STUART
Something so disgusting, everyone in the audience wants to throw up!
MRS. PRESTON
Stuart, why would you want people to throw up?
STUART
A good throw up.
ANNA
There's no such thing as a good throw up.
STUART
Is too.
ANNA
Is not.
STUART
Is too!
ANNA
Is not!
(The children all begin bickering back and forth.)
MRS. PRESTON
(Screaming) Enough!
(The children all quiet down.)
MRS. PRESTON
Sorry boys, we're going to do Romeo and Juliet. A play like the one you want to do just doesn't exist.
TOBE
Actually, there is one play.
Why Subscribe?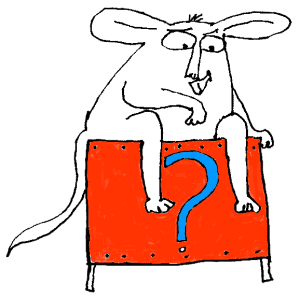 Inside Drama Notebook, you will find a huge collection of well-organized lesson plans, scripts for kids, drama activities, 50 drama games on video and more! Join today and dramatically reduce your planning time while delivering fresh, innovative drama lessons to your students! If you are new to teaching drama, this site will be a Godsend! You will immediately feel confident about teaching drama like an expert. The site guides you step-by-step and provides you with materials that you can use right away with your students.
If you have been teaching for years, Drama Notebook will inspire you with a fresh new approach and innovative ideas!
The site is packed with original, innovative lessons and activities that you will not find anywhere else—and new materials are added monthly.