5 characters; 3M; 2F. 14 pages in length. Approximately 10-15 minutes running time. A historical ghost story written by Anthony L. Mariani.
The Liberty Well is a ghost story that connects a modern day family to criminals from the American Revolution. When teenage Emma accidently falls down the shaft of an old New England well she soon finds out that she isn't alone! She is introduced to the ghosts of two colonial men convicted of being traitors, hanged and cursed to live eternity at the bottom of the Liberty Well. One of the ghosts convinces Emma to find a letter that proves his innocence and will ultimately redeem him. It's up to Emma and her family to find the truth and determine if one of the two traitors is actually a true patriot. A thrilling ghost story and mystery for teens!
Anthony L. Mariani is a Baltimore born playwright, screenwriter, and director of Film and Stage. His new play, I got you, Babe, will be published in Lawrence Harbison's anthology, The Best Ten-Minute Plays of 2018. Anthony is a member of the Dramatist Guild of America and the Writers Guild of Great Britain.
Excerpt from the play:
CAST OF CHARACTERS
EMMA: 16, sharp witty, inquisitive young girl.
CHARLES: 15, Emma's sometimes sarcastic little brother.
SAMUEL GARRICK: 16, the Ghost of a Chandler Apprentice.
LIEUTENANT PRESTON: 25, The Ghost of a British officer.
MRS. JOSEPH: 40, the wise mother of Emma and Charles.
TIME:
PRESENT DAY.
PLACE:
THE BOTTOM OF A WELL.
WILLOUGHBY HOUSE – FRONT PARLOR
SCENE 1
At Rise: the stage is dark when you hear a scream from above, then a thud. CHARLES shouts down from above.
CHARLES (O.S.)
Emma! Emma, are you Okay? Emma!
EMMA
Yeah. I hurt my leg.
CHARLES (O.S.)
Can you stand?
EMMA struggles to rise to her feet.
EMMA
Yes, but my leg hurts.
CHARLES (O.S.)
Are you bleeding?
EMMA
I don't think so.
CHARLES (O.S.)
I'm going to run back to the house for help.
EMMA
No! Don't leave me!
CHARLES (O.S.)
I'm going to need help to get you out of there!
EMMA
Just call 911!
CHARLES (O.S.)
I left my phone charging at the house. Can you call them?
EMMA
I lost it in the fall.
CHARLES (O.S.)
I told you not to take that selfie. Look around for it.
The sound of EMMA shuffling around in the dark. A small cracked screen of a cellphone lights up on stage.
EMMA
I found it!
CHARLES (O.S.)
Call, 911!
EMMA holds the phone up to her face and looks at the screen as she dials for help. The lights slowly fade up to reveal Emma, her jeans torn on one knee, standing in the middle of the blue shaft of light. She looks up and yells.
EMMA
No signal!
CHARLES (O.S.)
Emma.
EMMA
I know, Charles. You're going to have to run to the house for help.
CHARLES (O.S.)
I promise it won't take long.
EMMA
Hurry, Charles. It's creepy down here. Charles? Charles!
She hears nothing from above. Emma then turns her cellphone to flashlight mode. She sits down and looks at her torn jeans and the scrape on her knee. A sound in the darkness.
Who's there?
Emma slowly stands and turns her phone around and uses it as a flashlight. She begins to pan the light around the perimeter of the blue shaft of light.
I can hear you breathing. Show yourself!
She continues panning the perimeter with the light on her phone when she stops on the pale white face of a boy about her age. He is dressed in clothes from the 17th century and wearing a tricorn hat. She jumps back to the other side of the well.
SAMUEL GARRICK
Please, don't be afraid.
Hearing his voice only makes the fear worse for Emma.
EMMA
Who? Who are you?
The boy steps into the blue light of the well.
SAMUEL GARRICK
My name is Samuel.
EMMA
Samuel?
SAMUEL GARRICK
Yes, Samuel Garrick, chandler apprentice.
Why Subscribe?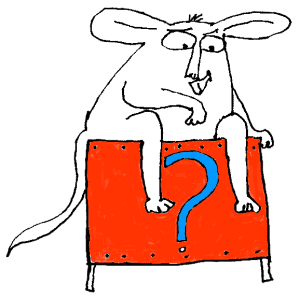 Inside Drama Notebook, you will find a huge collection of well-organized lesson plans, scripts for kids, drama activities, 50 drama games on video and more! Join today and dramatically reduce your planning time while delivering fresh, innovative drama lessons to your students! If you are new to teaching drama, this site will be a Godsend! You will immediately feel confident about teaching drama like an expert. The site guides you step-by-step and provides you with materials that you can use right away with your students.
If you have been teaching for years, Drama Notebook will inspire you with a fresh new approach and innovative ideas!
The site is packed with original, innovative lessons and activities that you will not find anywhere else—and new materials are added monthly.