5-6 characters. 1F; 2M; 2-3 Either; Flexible casting; 4 pages in length. Approximately 5 minutes running time. A radio play comedy about the famous Christmas song written by Donald A. Reasoner Jr.
The Little Drummer Boy is a short radio play based on the popular Christmas song.  Shortly after Mary gives birth in Bethlehem, the little drummer boy shows up and wants to play his drum for the baby. Mary politely explains that the baby is now asleep, but the drummer boy won't take "no" for answer. He plays his drum loudly and sings at the top of his lungs. The baby starts crying and Mary and Joseph frantically try to get the boy to leave but to no avail. A Christmas comedy for all ages to enjoy!
Donald A. Reasoner Jr. lives in Okinawa, Japan with his wife and family and teaches Bible, music and performing arts to middle and high school students.
Excerpt from the play:
CAST OF CHARACTERS
ANNOUNCER
NARRATOR
MARY
JOSEPH
TOMMY, THE LITTLE DRUMMER BOY
CRYING BABY   
ANNOUNCER
And now, another exciting episode from our educational series: (DRAMATICALLY, MAYBE ECHO-Y) "Lesser Known Stories From History".
(MUSIC PLAYING "THE LITTLE DRUMMER BOY," IN THE BACKGROUND)
NARRATOR
Good evening. Tonight's episode of "Lesser Known Stories From History" takes us back over two thousand years, to ancient Biblical times. Our story begins on a balmy evening in a small middle eastern town, where we meet a young family, living under the most difficult of circumstances. They are in the process of putting their newborn child down for the night. It has been a wondrous night, filled with the voices of angels, announcing the birth of the child this young couple has been entrusted with. They are tired from a recent walking journey of over 113 kilometers. A lack of adequate housing has forced them to seek refuge in the humblest of places, a place where animals have been kept. After hours of agonizing labor, the young mother finally gave birth to a beautiful baby boy, immediately followed by visits from dozens of people wanting to gaze at the tiny bundle. And now, the young couple have managed to put their baby down for the night. They are bone weary, and in need of a well deserved night of sleep. The young husband has briefly stepped out to make sure the place is secure for the night. (DRAMATICALLY) But suddenly, another visitor!
MARY
Oh, hello.
DRUMMER BOY
(SPEAKS LOUDLY, WITH AN OBNOXIOUS NASALLY VOICE) Hi, my name is Tommy. I live down the street a few houses.
MARY
Well, it's very nice to meet you Tommy. We're just getting ready to turn in for the night. Can I help you?
DRUMMER BOY
I came to see the baby. I have something for him.
MARY
Well, Tommy, we just put the baby down for the night and he's asleep. Maybe you can come back…
DRUMMER BOY
(INTERRUPTING) I want to play something for him.
MARY
Uh, Tommy, that's very nice, but…
DRUMMER BOY
(UNFAZED, JUST KEEPS TALKING) On my drum.
MARY
(DISTRESSED) Oh Tommy, that's not a good idea. We just got the baby to go to sleep and he really needs…
DRUMMER BOY
(INTERRUPTING) I got a new drum for my birthday and I'm learning to play it.
MARY
(TRYING TO BE KIND) Did you? Well, that's very nice but…
SOUND
(A BONGO OR OTHER HAND HELD DRUM BEGINS LOUDLY)
DRUMMER BOY
(NOT TAKING "NO" FOR AN ANSWER) I wrote this one myself. It's called "Variations on a cattle stall theme."
MARY
(NOW GETTING FRANTIC) Oh, Tommy, please don't do that. You're going to wake the…
SOUND
(A BABY IMMEDIATELY STARTS CRYING AND CONTINUES CRYING UNTIL THE VERY END OF THE PLAY)
MARY
(BIG SIGH) Baby!
DRUMMER BOY
(PLAYING LOUDLY AND BADLY, AND YELLING OVER THE NOISE OF THE DRUM) I taught myself to play the drum just this afternoon. I'm getting pretty good, don't you think?
MARY
(CALLING FRANTICALLY) Joseph! (LOUDER) Joseph!
JOSEPH
(PAUSE, OUT OF BREATH, CONCERNED) Mary, what is it? Are you okay? (HEARS THE DRUMMING AND YELLS OVER THE SOUND) What in the world is going on?
DRUMMER BOY
(STILL PLAYING LOUDLY AND YELLING OVER THE NOISE, JOYFULLY, THE BABY IS NOW CRYING MORE LOUDLY) I'm playing my drum for the baby. I think he likes it.
Why Subscribe?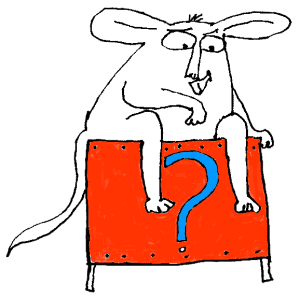 Inside Drama Notebook, you will find a huge collection of well-organized lesson plans, scripts for kids, drama activities, 50 drama games on video and more! Join today and dramatically reduce your planning time while delivering fresh, innovative drama lessons to your students! If you are new to teaching drama, this site will be a Godsend! You will immediately feel confident about teaching drama like an expert. The site guides you step-by-step and provides you with materials that you can use right away with your students.
If you have been teaching for years, Drama Notebook will inspire you with a fresh new approach and innovative ideas!
The site is packed with original, innovative lessons and activities that you will not find anywhere else—and new materials are added monthly.