4 characters. Flexible casting. 5 pages in length. Approximately 5 minutes running time. A story about making friends for young children written by Sashi Mendis.
The Little Grey Cloud is a short play for children about a little cloud who tries to make new friends. The other clouds make fun of the little grey cloud so she decides to make friends with the birds. She tries to impress them by making thunder but the birds are frightened and scream at her to go away. When the people at the beach see the little grey cloud, they aren't happy to see her either. Making friends isn't always easy but a friendly bear will point out little grey cloud's important qualities and make her and others see just how unique she truly is! A wonderful play that teaches children that we are all special in our own way!
Sashi Mendis received her Law degree at the University of Colombo where she was president and an active member of the University Dramatic Society. She became an Associate of Trinity College London in Performance (ATCL) and was awarded a Bronze Medal for Acting from The London Academy of Music and Dramatic Art (Lamda). She has been a teacher of drama for the past twenty years; founding the "Sashi Mendis Studio of Drama and Speech". She has directed many plays including Por Libertad and Midnight Train, Blood Wedding, and Rhinoceros. Her original works include Paradise Land and Drama Quintet.
Excerpt from the play:
CAST OF CHARACTERS
BABY BEAR
GREY CLOUD
CHILDREN
CHILD
BABY BEAR
Hi!  I'm the Baby Bear and the narrator of this play.
Grey Cloud
I'm the Little Grey Cloud.
CHILDREN
We act as clouds, birds and people on the beach.
(Children take their places)
BABY BEAR
Look here comes the Little Grey Cloud.
(Little Grey Cloud twirls all over the stage)
GREY CLOUD
I love dancing across the sky. It's my favorite pastime.
I am the wonderful grey little cloud
The white lovely sky is my own house
Dancing and dancing and dancing I go
Singing a song as I float
CHILDREN
She is the wonderful Little Grey Cloud
The white lovely sky is her house
Dancing and dancing and dancing she goes
Singing a song as she floats
BABY BEAR
Hey, Grey Cloud, your looking pretty today.
GREY CLOUD
Thank you, Baby Bear. I like to feel the cool air on my face. I like to race with the wind. It's a lovely day. It's a lovely day.
BABY BEAR
The Little Grey Cloud is very clever. She touches high mountains and she talks to the sun and the moon.
GREY CLOUD
I love doing all this. Talking to the moon is so much fun.
BABY BEAR
What about the other clouds?
GREY CLOUD
The other clouds. I must talk to them.  Hi, white clouds. How are you today?
CHILDREN
(As clouds)
Hey Grey Cloud. You look so dirty. Ha…ha…ha…
GREY CLOUD
Noooooo, I don't look dirty.
CHILDREN
(As clouds)
Yes, you do, yes you do. You look very, very, dirty.
(The children go sit down)
BABY BEAR
The Little Grey Cloud was very sad.
Why Subscribe?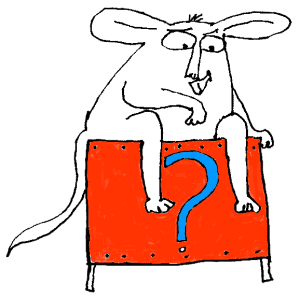 Inside Drama Notebook, you will find a huge collection of well-organized lesson plans, scripts for kids, drama activities, 50 drama games on video and more! Join today and dramatically reduce your planning time while delivering fresh, innovative drama lessons to your students! If you are new to teaching drama, this site will be a Godsend! You will immediately feel confident about teaching drama like an expert. The site guides you step-by-step and provides you with materials that you can use right away with your students.
If you have been teaching for years, Drama Notebook will inspire you with a fresh new approach and innovative ideas!
The site is packed with original, innovative lessons and activities that you will not find anywhere else—and new materials are added monthly.