15 characters. 7M, 8F; 11 pages in length. Approximately 10 minutes running time. A semi-historical comedy for children written by Terence Patrick Hughes.
The Little Known Voyage of Christina Columbus takes a satirical and kind-of historical look at the discovery of the New World through the eyes of Columbus' little known cousin, Christina. She embarks on a voyage to China with a rag-tag crew to capture fame. When they land instead on the island of Guanahani, the natives welcome them in celebration and show them their great treasures. Unfortunately, some of Christina's crew decide to steal the wealth and her ship for themselves! Come aboard as these zany characters set sail on a hilarious adventure that teaches children a bit of history and lessons in bravery, kindness, and the pursuit of fame!
Terence Patrick Hughes writes plays for all ages. His children's plays include adaptations for middle and high school of Shakespeare's A Midsummer Night's Dream and The Tempest, while his shorter plays for grades K-4 offer a variety of adaptations from world mythology.  His grown-up plays include LINES, Fake Plastic Love, A Harmony of Both, and Recess at Our Lady of the Bleeding Heart, Mind, and Spirit – Once Reformed. Other plays include Tea & Misery, Benched, Finding the Rooster, and Farewell Evenbrook. The New York Times noted that his work "…explores heavy subject matter with humorous dialogue and strong characters". His plays have been developed and produced with the Lark, Horse Trade, Seven Collective, 13th St. Rep, Eden Prairie, Ovenbird, Playwrights Roundtable, and Boomerang theatres. Born in Lawrence, Mass., Hughes, his wife, and two children live in Woodstock, NY.
Excerpt from the play:
CAST OF CHARACTERS
MAN
WOMAN
CHRISTINA COLUMBUS
FIRST MATE ROMA
ZELDA
MERLOT
CHIANTI
GRAPPA
THIEF
COOK
DOCTOR
MACCHIATO
DIRTY
ROTTEN
NATIVE
TIME:  August, 1492
SETTINGS:  Genoa, Italy and the island of Guanahani
Early morning at a sea port in Genoa, Italy, circa August 1492. Man and Woman enter. The Man is reading from a newspaper.
MAN
It says here that Christina Columbus is preparing to set sail in search of China.
WOMAN
Don't you mean Christopher Columbus?
MAN
No. Christopher Columbus is sailing out of Spain in a few weeks. His cousin Christina is preparing to set sail from here in Genoa.
WOMAN
My word, that Columbus family certainly loves attention.
MAN
You're not kidding. Next thing you know they'll want a whole day named after them.
MAN and WOMAN exit as CHRISTINA enters.
CHRISTINA
Hooray! Hooray! Today's the day! We set sail for the coast of China! My cousin Christopher said I'd never stand a chance but I will lead my brave crew onwards into…into…hey…where's my brave crew? Hey! Roma! First Mate Roma!
ROMA runs onstage
ROMA
Sorry, sir, I mean, ma'am. I mean sir-ma'am.
CHRISTINA
We're setting sail soon. Where's my brave crew?
ROMA
We've had some problems.
CHRISTINA
We don't have a crew?
ROMA
Oh, we have a crew. It's the brave part that's a problem.
The crew enters, consisting of THIEF, COOK, and DOCTOR.
ROMA
All the professional sailors and explorers went to Spain to travel with your cousin, Christopher. So this is what's left.
CHRISTINA
Are you a sailor?
THIEF
No, I'm a thief.
CHRISTINA
How is a thief going to help launch my voyage?
THIEF
Maybe the ship can steal away.
CHRISTINA
What about you?
COOK
I'm a cook.
CHRISTINA
Splendid. What's for breakfast?
COOK
Oh, nothing for me thanks, I ate before I got here.
The third man falls to the ground.
CHRISTINA
Oh my! This man's sick. Somebody get a doctor!
ROMA
He is the doctor.
DOCTOR
I'm OK. Just give me two aspirins and call me in the morning.
THIEF and COOK help DOCTOR to his feet.
CHRISTINA
I can't sail to China like this. I need sailors…I need explorers…I need…
ZELDA leaps on stage.
ZELDA
You need actors!
ZELDA is followed by MERLOT, CHIANTI, and GRAPPA.
ZELDA
The explorers of comedy and tragedy have arrived! The navigators of wit and emotion are at your service! We, the voyagers of the oceans of drama wish to sign onto your vessel, dear Captain.
CHRISTINA
I don't need actors. I need sailors. Have any of you ever been in open water?
MERLOT
I took a bath once.
CHIANTI
The Captain means in the ocean.
GRAPPA
You can't take a bath in the ocean. That would be embarrassing.
CHRISTINA
So, I'm to set sail with a crew of cooks, actors, and thieves!
ROMA
Don't forget the sick doctor.
ZELDA
Fear not, ancient mariner, our skills on the playhouse boards will easily translate into hard work upon your wind-swept and barnacled planks. All, of course, dependent on your largesse and generosity…
CHRISTINA
What?
MERLOT
She means 'you pay the money and we're with you, honey'.
Why Subscribe?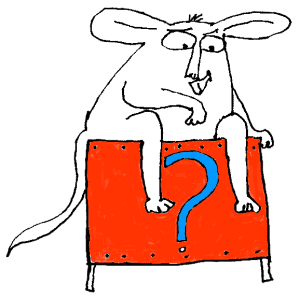 Inside Drama Notebook, you will find a huge collection of well-organized lesson plans, scripts for kids, drama activities, 50 drama games on video and more! Join today and dramatically reduce your planning time while delivering fresh, innovative drama lessons to your students! If you are new to teaching drama, this site will be a Godsend! You will immediately feel confident about teaching drama like an expert. The site guides you step-by-step and provides you with materials that you can use right away with your students.
If you have been teaching for years, Drama Notebook will inspire you with a fresh new approach and innovative ideas!
The site is packed with original, innovative lessons and activities that you will not find anywhere else—and new materials are added monthly.