24+ characters. Flexible casting. 5 pages in length. Approximately 5-10 minutes running time. A magical comedy for children and teens by Barbara Henderson.
The Magic Necklace is a short comedy about a teen named Noah. Poor Noah can't seem to catch a break. He always seems to be in the wrong place at the wrong time. Accused of causing trouble in class, Noah is sulking in the park when he witnesses a mugging. The muggers take the money but toss a necklace and a glove. Noah does the right thing and takes the items to school to find the owner but instead, he is accused of stealing them! What happens next will change the future course of events for everyone involved. A fun play for a large cast full of magic and justice for all!
Barbara Henderson is a German-born novelist and playwright and has lived in Scotland since 1991. She acquired an MA in English Language and Literature, a husband, three children and a shaggy dog along the way. She now teaches drama, although if you dig deep in her past you will find that she has earned her crust as a puppeteer, relief librarian and receptionist among others. Barbara is the author of Fir for Luck and Crystal-Kite, the shortlisted Punch, both historical novels for children, and children's eco-thriller Wilderness Wars, all published by Cranachan. She is a member of the Society of Children's Book Writers and Illustrators and has won several national and international short story competitions. She lives in Inverness in the Highlands of Scotland. You can find her other plays: Rainforest Murder, A Brief Christmas Carol, A Fly in the Eye, Captain Stragglybeard's Apprentice, Dare to Remember, Everything Leaves a Mark, Here We Come, Read Me, Roll of the Dice, and Weird World of Weather here in Drama Notebook's Script Library.
Excerpt from the play:
CAST OF CHARACTERS
Narrator
Mum
Dog
Noah
Teacher
Assistant teacher
Naughty Kid
Students (number flexible)
Deputy Principal
Principal
Detention Supervisor
The teenage gang:
Ringleader
Teenagers 1-9
Old Lady
Policewoman
Scene 1: At Home
Narrator
Once upon a time there was a boy called Noah.
Mum
(always echoed by dog) Breakfast is ready. Now, be good at school, Noah.
NOAH
I'm always good at school.
MUM
That's not what I've heard.
NOAH
That teacher can't stand me.
MUM
All I'm saying is this: Try hard! Listen. Then everything will be fine.
Scene 2: The Classroom
TEACHER
Right, listen up. I am going to hand out the following worksheet. Everyone, take one and begin reading through the maths questions. Focus. No messing around.
Two boys at the front start fighting.
Assistant teacher
Now, boys! Behave! Here, there is one each.
Naughty Kid at the back gets a sheet and folds it into a paper plane.
NOAH
Hey! What are you doing?
NAUGHTY KID
Wait and see, my friend, wait and see! Sends paper plane to front.
Teacher
Who was that?
NAUGHTY KID snatches paper plane from kid and points.
NAUGHTY KID 2
It was Noah.
Students
Ooooh! What are you going to do, Miss?
NOAH
Please let me explain…
TEACHER
NO! This is an outrage! An affront! So disrespectful and outrageous! He is going to be sent to the Principal (kids react) and to detention! (kids react) and there will be a letter home! (rings deputy) Hello, is this the deputy principal? Would you please escort a pupil to the principal?
Deputy Principal
Noah! Again?! I am so disappointed in you. What will your mother say when I ring her this time, huh? Haven't you got an answer?
NOAH
It wasn't me, honestly…
Deputy Principal
You can try that line with the principal, but it's not going to wash, boy!  (knocks on Principal's door)
Why Subscribe?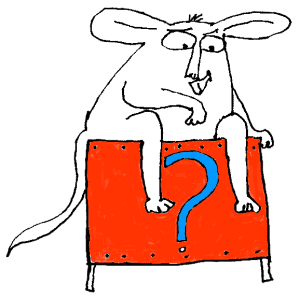 Inside Drama Notebook, you will find a huge collection of well-organized lesson plans, scripts for kids, drama activities, 50 drama games on video and more! Join today and dramatically reduce your planning time while delivering fresh, innovative drama lessons to your students! If you are new to teaching drama, this site will be a Godsend! You will immediately feel confident about teaching drama like an expert. The site guides you step-by-step and provides you with materials that you can use right away with your students.
If you have been teaching for years, Drama Notebook will inspire you with a fresh new approach and innovative ideas!
The site is packed with original, innovative lessons and activities that you will not find anywhere else—and new materials are added monthly.