6+ characters. Flexible cast. 4 pages in length. Approximately 5 minutes running time. A rapping comedy for teens written by Germaine Shames.
The Maypole or My Problem with Nathaniel Hawthorne asks the question, "Why were the Puritans so mean?" In this hilarious comedy, a group of student actors rehearses an adaptation of Nathaniel Hawthorne's "The Maypole of Merry Mount." Finding the play biased and completely unrelatable, they concoct an adaptation of their own. This play is great for class discussion and performance by teens. Watch out, Hamilton!
Germaine Shames, recipient of Arizona's Fellowship in Fiction, is author of the award-winning novels, Between Two Deserts and You, Fascinating You. Writing under the pen name Casper Silk (Hotel Noir, Echo Year), she has been compared to F. Scott Fitzgerald, Graham Greene and P.D. James "on steroids". Shames majored in Theatre as an under-graduate. Shames holds a Master's degree in Intercultural Studies. Following a successful career as a novelist and journalist, she wrote her first suite of short plays, Wars of the Flesh, which was voted into Tucson's 2014 New Play Festival. In 2017, the playwright celebrated the New York City premiere of her musical comedy, Anna Karenina Lives! and the selection of her drama-thriller, The Degenerates, for Williams Street Rep's LAB New Play Series, and in 2018, the production of her musical, The Manifesto, at Chicago's City Lit Theatre. She is proud to mentor teen playwrights at her state theatre.
Excerpt from the play:
CAST OF CHARACTERS
LADY OF THE MAY: bride/feminist
PRIEST: cool clergyman/mediator
PURITAN: uncool clergyman/troublemaker
LORD OF THE MAY: bridegroom/nice guy
DIRECTOR: go-with-the-flow theatre director
RESIDENTS OF MERRY MOUNT: as few or as many townsfolk as suits each production
*A note on casting: All roles are age and gender-flexible. Each actor (with the exception of the director), in effect, plays two characters: the character in Hawthorne's story and the student actor rehearsing the part.
SETTING
A stage set of the New England countryside. A maypole garlanded in roses. In a festival setting, a pole and a few flowers and ribbons suffice.
TIME
The play takes place in the present, and the play-within-a-play in the 1600s.
ACT I  Scene 1
LADY OF THE MAY  (addressing the audience)
Bright were the days at Merry Mount when the Maypole was the banner-staff of that gay colony. They who reared it, should their banner be triumphant, were to pour sunshine over New England's rugged hills and scatter flower-seeds throughout the soil. May, or her mirthful spirit, dwelt all the year round at Merry Mount, sporting with the summer months and reveling with autumn and basking in the glow of winter's fireside.
PURITAN
While we break our backs tilling the frozen soil.
LADY OF THE MAY
Through a world of toil and care she flitted with a dream-like smile, and came hither to find a home among the lightsome hearts of Merry Mount.
PURITAN
Merry Mount, dwelling place of the devil.
PRIEST
Votaries of the Maypole, be this your merriest hour! Lo! Here stand the Lord and Lady of the May, whom I, a clerk of Oxford and high priest of Merry Mount, am presently to join in holy matrimony. All ye that love the Maypole, lend your voices to the nuptial song of the Lord and Lady of the May!
ALL  (chant)
COME AND BE ONE
BECOME ONE
BE ONE
BE
COME AND BE ONE
BECOME ONE
BE ONE
BE
LORD OF THE MAY
Edith, sweet Lady of the May, is yon wreath of roses a garland to hang above our graves that you look so sad? Oh, Edith, this is our golden time. Tarnish it not by any pensive shadow of the mind, for it may be that nothing of futurity will be brighter than the mere remembrance of what is now passing.
LADY OF THE MAY
That was the very thought that saddened me. Dear Edgar, how came it in your mind too?
PRIEST
And now, as the horizon joins Earth to sky, the Lord and Lady of the May come together as man and wife. May their union be blessed! And may all –
PURITAN  (leaps out from his hiding place)
Stand off, priest of Baal! You who comes hither to preach iniquity and to give example of it in thy life. But now shall it be seen that the Lord hath sanctified this wilderness for his peculiar people. Woe unto them that would defile it! And first for this flower-decked abomination, the altar of thy worship! (The Puritan draws a sword, skewers the garland of roses, and flings it to the ground.)
LADY OF THE MAY
You pierce my heart!
PURITAN
I will make of your maypole a whipping post. And as for this dancing bear…  (The Puritan draws a musket and aims it at the Priest's head.)
DIRECTOR  (charges onto the stage)
Cut! Careful with that musket. What was I thinking? I mean, who actually talks like that? And it's, like, totally racist.
PRIEST  (out of role)
Yeah, not a single Native American.
LADY OF THE MAY  (out of role)
And the women are, like, something out of Tinker Bell and the Legend of the NeverBeast.
LORD OF THE MAY  (out of role)
And what's so merry about the merry men? Their music sounds like a Gregorian Chant remix on Xanax.
PURITAN  (out of role)
Yeah, nothing rocks.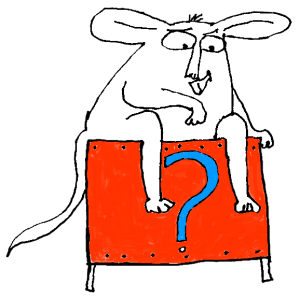 Inside Drama Notebook, you will find a huge collection of well-organized lesson plans, scripts for kids, drama activities, 50 drama games on video and more! Membership is only $9.95 a month. Join today and dramatically reduce your planning time while delivering fresh, innovative drama lessons to your students!
If you are new to teaching drama, this site will be a Godsend!
You will immediately feel confident about teaching drama like an expert. The site guides you step-by-step and provides you with materials that you can use right away with your students.
If you have been teaching for years, Drama Notebook will inspire you with a fresh new approach and innovative ideas!
The site is packed with original, innovative lessons and activities that you will not find anywhere else—and new materials are added monthly.