5 characters. 1M, 4F; 4 pages long. Approximately 5 minutes running time. A magical comedy written by Evan Baughfman.
The Missing Unicorn is comedy about love, jealousy, and kidnapping? When an Evil Queen steals the King and Queen's beloved unicorn, things do not exactly go according to her devious plan. The Evil Queen hopes the unicorn will turn her affections towards her. But when the unicorn begs to return home, the Evil Queen turns her into an ugly troll. Will the King and Queen want her back in this condition? This fun comedy teaches children about love and forgiveness.
Evan Baughfman is a middle school teacher who has had various written works published and/or performed. Many of his plays have been produced across the United States. His children's play, "R.O.M.3.O. and Julia" (Romeo and Juliet with robots) has been published in PLAYS Magazine. His play for young adults, "Lipstick and Heroics," is available through YouthPLAYS. In addition, his middle grade play, "Percy Pangolin Wants to Go Viral," is published by Heuer Publishing. Heuer's also published Evan's play, "A Taste of Amontillado" (an adaptation of Edgar Allan Poe's "The Cask of Amontillado"). His plays, "At the Pool's Edge," "The Pizza Man's Problem," "Rumpelstiltskin," and "Nevada Johnson and the Meaning of Life," are already available at Drama Notebook. Additionally, Evan has penned a collection of 13 short scary stories titled "Twisted Tales from Edgar Allan Poe Middle School". The collection will be published in Spring 2020.
Excerpt from the play:
CAST OF CHARACTERS
NARRATOR – the teller of this tale
KING – a kind ruler
QUEEN – an even kinder ruler
UNICORN – kind of like the King and Queen's child
EVIL QUEEN – not kind at all
NARRATOR
Once upon a time there was a King and Queen who lived in a royal castle with their unicorn named Sprinkles. The King and Queen rode their magical horse everywhere. Sprinkles was kind of like their child. And one day…
QUEEN
Oh, no! Where is Sprinkles? My baby Sprinkles is gone!
KING
Let me take off my crown and put on my detective hat! Together, we will solve this mystery!
QUEEN
No, need, honey. Maybe we should just ask my EVIL TWIN SISTER what she knows about this!
KING
Brilliant idea! Let's go ask her!
NARRATOR
Indeed, the Evil Queen did have their unicorn.
EVIL QUEEN
Shhh! Sprinkles, you must be QUIET! I sense that my sister and her stupid husband are on their way to my castle!
UNICORN
Yay! Mommy and Daddy will save me!
EVIL QUEEN
But if you choose to stay with me, you can be mine forever.
UNICORN
Stay with you, Tia? Sorry, but no. You're mean.
NARRATOR
The Evil Queen seethed with rage.
EVIL QUEEN
Why do my sister and brother-in-law get all of the pretty things? They never even do anything to earn them!
UNICORN
How soon until Mommy and Daddy are here to save me?
EVIL QUEEN
Be quiet, you brat! If you really want to go back to them, so be it! But you won't be the same beautiful Sprinkles that they've known and loved!
UNICORN
NOOOOOO!!!! TIA, PLEASE DON'T HURT ME!!!!! I LOVE YOU, TIA!!!! I LOVE YOU!!!!
NARRATOR
The unicorn's pleas fell upon deaf ears. The Evil Queen turned Sprinkles into an UGLY TROLL!!!!
NARRATOR
The new troll looked into a mirror and started to SCREAM!
UNICORN (TROLL)
TIA, NOOOOO!!!  WHAT HAVE YOU DONE TO ME?!?!
NARRATOR
The King and Queen were outside the Evil Queen's house and heard their child's cries.
KING/QUEEN
Sprinkles!
NARRATOR
They stormed into the house.
KING
Sprinkles, where are you?
Why Subscribe?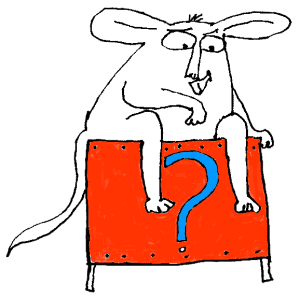 Inside Drama Notebook, you will find a huge collection of well-organized lesson plans, scripts for kids, drama activities, 50 drama games on video and more! Join today and dramatically reduce your planning time while delivering fresh, innovative drama lessons to your students! If you are new to teaching drama, this site will be a Godsend! You will immediately feel confident about teaching drama like an expert. The site guides you step-by-step and provides you with materials that you can use right away with your students.
If you have been teaching for years, Drama Notebook will inspire you with a fresh new approach and innovative ideas!
The site is packed with original, innovative lessons and activities that you will not find anywhere else—and new materials are added monthly.