10+ characters, flexible casting. Approximately 15 minutes long. A dog dreams of going to the moon. Original script by Laura Rohrman and her young students.
In the 1950's the race was on to send the first man to the moon. But what about a family pet watching this spectacle on TV? The Moon Dream plays with the thoughts and aspirations of Buddy, the family dog, who has some pretty big dreams of his own. This play is about friendship and never giving up on your dreams, no matter how crazy they seem.
Laura Rohrman is a playwright and actress who grew up in Northern California and moved to New York City to pursue playwriting many years ago. She is the founder of Playwriting for Kids, a specialized program where kids write and perform their own plays. Laura's plays have been produced all over the world. She is published by Smith and Kraus. MFA: New School for Drama.
Visit her website:
www.laurarohrman.com
Excerpt from the play:
CAST
NARRATOR(S)
BUDDY THE DOG
MOM
DAD
AMELIA
SUNNY THE CAT
FLICK THE BLUE JAY
RUSSIAN ANNOUNCER
STINKY THE LIZARD
POLICE
DESMOND THE NEIGHBOR
FLAURA (She also happens to be a VIOLIN TEACHER & PET PSYCHIC)
NASA SECURITY GUARD
SCENE 1
NARRATOR 1
Once upon a time, a long time ago, before Man had gone to the moon, there lived a dog named Buddy who had big dreams.
BUDDY
I'm Buddy. I'm dark and scruffy and dorky. I'm a mutt. I have a white spot above my eye, and I love space travel.
MOM (OWNER)
Buddy had extremely cool owners.
DAD
Yeah, extremely cool.
NARRATOR 2:
He lived with the Henderson family. There was a mom who was great cook.
MOM
Let's have spaghetti everyone!
NARRATOR 2:
And a dad named Michael who worked as a newspaper reporter, and their daughter named Amelia, who played the violin and liked to get into mischief.
AMELIA
That's right. I've always got something up my sleeve.
SUNNY
And I'm the adorable cat…at least that's what people tell me. I'm Sunny. The best cat ever.
MOM
Dinner's ready everyone!
DAD
Oh yummy! Spaghetti. My favorite. Let's all eat in front of the television. Tonight, is the big rocket launch. I've been writing about this for my job at the paper. The Russians are sending a dog to space, but we will be the first country to put a man on the moon. Just you wait!
BUDDY
Wait a minute, a dog is going to the moon?
NARRATOR 3:
That night Amelia and her family watched an important rocket launch to the moon. It was 1957 and the Russians sent a dog into space –Laika. And someone else watched too.
Why Subscribe?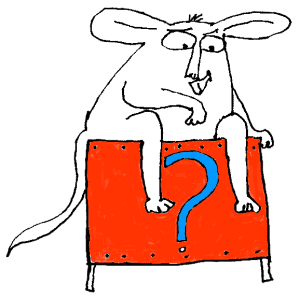 Inside Drama Notebook, you will find a huge collection of well-organized lesson plans, scripts for kids, drama activities, 50 drama games on video and more! Join today and dramatically reduce your planning time while delivering fresh, innovative drama lessons to your students! If you are new to teaching drama, this site will be a Godsend! You will immediately feel confident about teaching drama like an expert. The site guides you step-by-step and provides you with materials that you can use right away with your students.
If you have been teaching for years, Drama Notebook will inspire you with a fresh new approach and innovative ideas!
The site is packed with original, innovative lessons and activities that you will not find anywhere else—and new materials are added monthly.