3 characters; 1M, 2F; 6 pages in length. Approximately 5-10 minutes running time. A romantic comedy for teens written by Robin Blasberg.
The Music of Love is a comic look at first love. Hearts are aflutter as middle school students search for the key to the cute new boy's heart. Stylishly dressed and popular, Cynthia is certain she and the cute new boy have a lot in common. Or do they? When Cynthia's friend Allegra joins the conversation, they'll find out what really holds the key to his heart. This is a sweet and funny script for teens!
Robin Blasberg writes plays, poems, and short stories, primarily for children. Her plays for children include The Halloween Surprise, which is available through Drama Notebook, and Cake for the Queen, which was published in the 2018 YouthPLAYS' anthology, It's Elementary! Twelve Short Plays for Upper Elementary School Actors. Her writing can also be found in children's magazines, including Highlights High Five. She is a member of the Society of Children's Book Writers and Illustrators (SCBWI) and was awarded SCBWI's Jack Reid Author Scholarship.
Excerpt from the play:
CAST OF CHARACTERS
NEW BOY, a good-looking boy who's new to school
ALLEGRA, a shy girl with a trumpet
CYNTHIA, a stylishly dressed, popular girl who's attracted to New Boy
SETTING: The play takes place at a school bus stop.
ACT I, SCENE 1
It is early morning. Allegra is standing at the school bus stop.  Out of view is a trumpet case that rests on the ground behind her. Cynthia is also at the bus stop. Cynthia is texting on her iPhone, ignoring Allegra. Allegra begins to whistle to herself and stares up at the sky.
CYNTHIA
(Cynthia finishes her text and looks up from her iPhone.) I can't believe it! (She covers her mouth.) It's the new boy at school. (She uncovers her mouth and clutches her chest, gasping for breath.) Who knew that dreamboat lived around here?
ALLEGRA
He was on the bus home yesterday.
CYNTHIA
He was? How could I not see him?
ALLEGRA
He was sitting up front.
CYNTHIA
(Talking to herself.) He is soooo …cute. Wait till I tell my BFFs that he's on my bus. They are going to freak! (She pauses and then panics.) I need to get ready. (She frantically looks through her purse.) Oh, I wish I had worn my pearl earrings today. Where's my hair band? I need to put my hair up. This is serious. (Cynthia finds her hair band and puts her hair up. Then she turns to Allegra.) Do I look good?
ALLEGRA
Yeah.
CYNTHIA
Of course I do. (Cynthia turns away from the approaching New Boy.) Now I just need a little more time to put on some finishing touches. (She pulls out a mirror and puts on lipstick. Then she moves the mirror about, examining herself from all angles.) Perfect. (She snaps her mirror shut and puts her things away.)
NEW BOY
Hey.
(At the sound of his voice, Cynthia whips around. She steps in front of Allegra so Cynthia can be first to greet the New Boy. Cynthia bumps Allegra with her hip in the process, and Allegra stumbles backward.)
CYNTHIA
Hi! (Batting her eyelashes at New Boy.) You're new, right?
NEW BOY
Yup. I just started at school here.
CYNTHIA
I saw you on the bus home yesterday.
NEW BOY
You did?
CYNTHIA
How could I not see you? You were sitting up front, right?
NEW BOY
Yup. Yup, I was.
CYNTHIA
I'm very observant. I notice everything. (Cynthia tosses her hair.)
NEW BOY
Wow! That's a real talent.
CYNTHIA
I have a lot of insight into people too. And right now my insight is telling me that we have a lot in common.
Why Subscribe?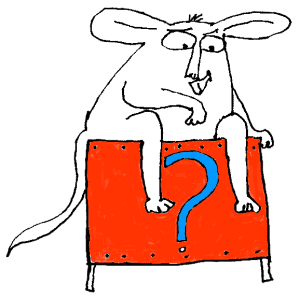 Inside Drama Notebook, you will find a huge collection of well-organized lesson plans, scripts for kids, drama activities, 50 drama games on video and more! Join today and dramatically reduce your planning time while delivering fresh, innovative drama lessons to your students! If you are new to teaching drama, this site will be a Godsend! You will immediately feel confident about teaching drama like an expert. The site guides you step-by-step and provides you with materials that you can use right away with your students.
If you have been teaching for years, Drama Notebook will inspire you with a fresh new approach and innovative ideas!
The site is packed with original, innovative lessons and activities that you will not find anywhere else—and new materials are added monthly.