18 characters. 4M, 6F, 8 Either; 36 pages in length. Approximately 30-40 minutes running time. A comedic fairy tale for children and teens written by Jack Helbig.
The Play with the Bear in It is an adaptation of the Norwegian fairy tale, East of the Sun and West of the Moon, about a young girl and a great white bear. The young girl, Siri, is living with her family in poor conditions when a large bear knocks on their door with a special request. The bear offers to make the family rich if they agree to let Siri come and live with him. After much argument, Siri finally agrees and is taken to his elaborate palace where they eventually become great friends. When she discovers he has had a terrible curse cast upon him, she must go on a quest to save him from his fate. Fans of Beauty and the Beast will love this hilarious and heartwarming tale!
Jack Helbig is a journalist, playwright, and high school teacher; he has written about theatre for more years that he cares to remember for, among other publications, the Chicago Reader, the Daily Herald, American Theatre, the Sondheim Review, and many others. His plays and musicals have been produced around the United States and Australia. His one-act comic Snow White, who is also called Becky, no Rebecca, and the Frog Prince won an award at the 2013 Indie Boots Theatre Festival. His verse drama Thinking of Her Made Him Think of Her and won the Turner Cassity Award for verse drama in 2014, and was also produced at the 2014 Elgin Fringe Festival. His adaptations of popular fairy tales have been produced in Chicago by Pigeons with Teeth and in Houston, Texas, by the Express Children's Theatre. He co-wrote a one woman show, Here Lies a Manic Pixie Dream Girl , with actor Melody Jefferies, who has performed it at fringe festivals in Elgin, Illinois; Chicago; Milwaukee; and, most recently, Boulder, Colorado, where the one act won an award for best writing. Jack Helbig currently lives in Oak Park, Illinois, with his wife, his daughter, and his sweet, but always begging for food, dog.
Excerpt from the play:
CAST OF CHARACTERS
NARRATOR
FATHER – Siri's Father
MOTHER –Siri's mother
SIRI – a young girl and the protagonist
BOY 1 – Siri's Brother
BOY 2 – Siri's Other Brother
GIRL 1 – Siri's Sister
GIRL 2 – Siri's Other Sister
EAST WIND
WEST WIND
SOUTH WIND
NORTH WIND
TTHE GREAT WHITE BEAR– a bear who is really a prince or a prince who is really a bear
SENIOR CITIZEN WITH A GOLDEN APPLE
SENIOR CITIZEN WITH A GOLDEN COMB
SENIOR CITIZEN WITH A GOLD SPINNING WHEEL
THE FOOT PRINCESS – a teenage antagonist
EVIL STEPMOTHER – A.K.A. The Foot Princess's mother – the teenage antagonist's mother
THE MAGIC BEE – a plot device disguised as a bee or a bee disguised as a plot device
**Casting can involve the following doubling: Father/North Wind; Mother/Senior Citizen with a gold spinning wheel/ Boy 1/Senior Citizen with a golden comb; Boy 2/ Senior Citizen with a golden apple/Magic Bee; Girl 1/EVIL STEPMOTHER; Girl 2/The Foot Princess.
(Lights up.)
NARRATOR
Once upon a time, there was a poor couple…
(Couple enters.)
FATHER
who had…
MOTHER
…too many children.
(The stage fills with children.)
NARRATOR
All the boys were strong and handsome…
MOTHER
Like their father.
(Father strikes a proud pose.)
NARRATOR
All the girls were sweet and beautiful.
MOTHER
Like their father.
FATHER
Wait, it says that?
NARRATOR
Yep. And the middle girl, who was the smartest and prettiest –
SIRI
And the most ignored.
MOTHER
Sorry, honey.
FATHER
We have so many.
NARRATOR
– was named Siri.
SIRI
Like the phone.
MOTHER
It's a nice name.
NARRATOR
It's Norwegian. Like the fairy tale this story is based on.
FATHER
It means victory. Am I right?
NARRATOR
(Correcting.) Fair victory.
SIRI
Yes!
NARRATOR
Our story starts late on a Thursday evening…
BOY 1
in the middle of winter.
BOY 2
And we were all sitting around…
GIRL 1
wishing we had some food.
GIRL 2
Anything would have been nice.
SIRI
And the weather was frightful.
BOY 1
It was wild and scary.
BOY 2
The winds all blew at once.
GIRL 1
The East Wind.
(Actor playing East Wind comes out and creates a wind from the East. The other actors move to the wind; everyone makes a whooshing sound.)
GIRL 1
The West Wind.
(Actor playing West Wind comes out and creates a wind from the West. The other actors move to the wind; everyone makes a whooshing sound.)
BOY 1
The South Wind.
(Actor playing South Wind comes out and creates a wind from the South. The other actors move to the wind; everyone makes a whooshing sound.)
SIRI
And the North Wind.
(The actor who will play the North Wind comes out and plays the wind in this. All the actors continue to make a whooshing sound.)
BOY 2
And there was thunder…
(Sound of thunder.)
GIRL 1
And lightning…
(Lightning flash.)
BOY 1
And the walls of the cottage shook so hard…
SIRI
we thought the house would collapse.
MOTHER
We were all sitting together by the fireside,
NARRATOR
when suddenly someone knocked three times on the window.
FATHER
I wonder who that could be.
BOY 1
Don't get it, Dad.
BOY 2
It could be a troll.
GIRL 1
Or an Evil Stepmother.
SIRI
Or a bear.
FATHER
Oh, nonsense, it could never be a (Dad answers the door.) … bear.
(The Great White Bear is at the door.)
THE GREAT WHITE BEAR
Hello.
NARRATOR
There at the door stood a great big white bear.
THE GREAT WHITE BEAR
May I come in?
FATHER
Sure…
SIRI
Dad!
FATHER
What?
Why Subscribe?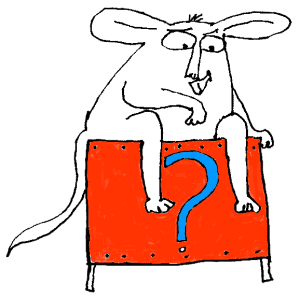 Inside Drama Notebook, you will find a huge collection of well-organized lesson plans, scripts for kids, drama activities, 50 drama games on video and more! Join today and dramatically reduce your planning time while delivering fresh, innovative drama lessons to your students! If you are new to teaching drama, this site will be a Godsend! You will immediately feel confident about teaching drama like an expert. The site guides you step-by-step and provides you with materials that you can use right away with your students.
If you have been teaching for years, Drama Notebook will inspire you with a fresh new approach and innovative ideas!
The site is packed with original, innovative lessons and activities that you will not find anywhere else—and new materials are added monthly.