23 characters. 15F, 8M; Flexible casting; 24 pages long. Approximately 20-30 minutes running time. A detention horror comedy for teens written by Quinn Baldwin. (3 credits)

The Poe Plays tells the story of four teens who are serving detention. When the lights go out, the students entertain themselves by reading from a book filled with modern adaptations of Poe's most famous stories. Can they read to the end before fear or something worse overcomes them? Poe's most well-known stories are all here, adapted and assembled in one place to delight and terrify students and audiences. A fun and original way to experience the master of horror, Edgar Allan Poe! (Includes questions for reflection and discussion, too!)
Quinn Baldwin has been an English teacher and librarian for twenty years. He has written eight plays and four books for middle school students including the time travel thriller, Crossover, the action-packed Huckleberry Finn adaptation, The Confessions of Justin Malone, the superhero chapter book, The Accidental Superheroes, and the sports mystery, Footracer, about a teenager who races across the continental United States. He lives in Oklahoma with his wife and two children.
Excerpt from the play:
CAST OF CHARACTERS
REBEKAH
DERRICK
KYLIE
JANITA
LISA
MIKEY
TONY
MISS PAM
LUCKY
MONTY
ANGELA
EDGAR
MOLLY
JENNY
FREDERICK
ALLAN
NINA
BRIE
MRS.USHER
JAMIE
JILL
SULLIVAN
DOLL
SCENE I
SOUND EFFECT: Thunder. CURTAIN OPENS on REBEKAH, JANITA, DERRICK and KYLIE, sitting at a table.
REBEKAH
When do you think the power is going to come back on?
DERRICK
(Looking at phone) I know, right? No lights, no internet, no Snap, no Gram.
KYLIE
We're not supposed to have our phones out; we are still at school.
REBEKAH
I don't think all the rules of after-school detention apply in the dark.
JANITA
Where is Mr. Sullivan anyway? He said he'd BRB.
DERRICK
That's what characters always say in horror movies…(Pause)…just before the ax murderer gets them.
REBEKAH
Don't even joke about horror movies at a time like this.
KYLIE
Especially since this school is haunted.
JANITA
Those rumors aren't true. (Scared) Are they?
(SOUND EFFECT: Loud bang)
REBEKAH
What was that?
KYLIE
Thunder. I hope.
DERRICK
Look what I found! (Holds up book) Who wants to hear a ghost story?
REBEKAH
(Reads book's title) TERROR: a modern twist on Edgar Allan Poe's classic stories. I'd rather sit here and stay savage.
JANITA
Yawn. Those stories aren't scary. Let me guess, he has a hook for a hand! (Sarcastic) Terrifying.
DERRICK
(Holds a flashlight under his chin) Let's read some stories out of this book! What else are we going to do?
KYLIE
Edgar Allan Poe?! Mr. Sullivan is always talking about his stories; says if you read them, they're so scary you could, like, die.
JANITA
The original stories are boring. (Points to book) But, modern ones, set in our time…maybe Pennywise or Annabelle will make an appearance.
DERRICK
(Pretends to read) Stories so scary you'll have to change your underwear. (Laughs) Just kidding. (Shines light on the pages. Reads) Part One…A Tell-Tale American Girl Heart.
SCENE II
LISA ENTERS holding doll. REBEKAH, DERRICK, KYLIE and JANITA watch.
LISA
(Speaks as doll) Hi there, little cowpoke, I'm Daisy. (Speaks to doll as herself) Nice to meet you, Daisy, I'm sleepy.
MISS PAM
(ENTERS with MR. TONY) Time for your naps, you two.
LISA
(Speaks as doll) We're not taking a nap, Miss Pam!
MR.TONY
Oh yes you are, Daisy. (Pets doll's head. Doll snaps at his fingers. Yelps)
LISA
Daisy!
MISS PAM
Did Daisy bite you again?
MR.TONY
(Holds up hand to audience with one finger bent down) No. I learned my lesson last time.
LISA
Bad Daisy!
MISS PAM
Daisy's just grumpy because she's tired.
MR.TONY
Sleepytime, you two. (To MISS PAM) You seen Mikey? He's the only Kindergartener unaccounted for. (EXITS with MISS PAM)
LISA
Okay, Mr. Tony. (Yawns and immediately falls over, asleep. Doll remains propped up)
MIKEY
(ENTERS, but freezes when sees the doll. Watching him) Daisy! Stupid doll! (Walks past sleeping LISA, but doll rotates to follow him with her eyes) Stop looking at me! (Gets behind LISA, but doll looks over at him) Her eyes! They're so creepy! (No matter where he goes, doll follows) That's it! (Snatches doll and throws it in a box, sealing the lid)
LISA
(Wakes up and screams) Where's Daisy?
MIKEY
What are you talking about?
LISA
Miss Pam! Mr. Tony!
MISS PAM
(ENTERS with MR. TONY. MIKEY sits on box.) What's going on? Give Daisy back to Lisa right now.
MIKEY
(Smiles) What are you talking about?
MR.TONY
Daisy's missing? (High-fives MIKEY, but drops hand and faces forward with a sad face when MISS PAM sees him. Deadpan) Oh no. Daisy's missing.
MISS PAM
Tony, this is serious!
LISA
He took her because he doesn't like her.
MR.TONY
He's not the only one.
MISS PAM
Tony!
MR.TONY
Sorry, Pam. (To MIKEY) Where's Daisy?
MIKEY
I don't know, Mr. Tony.
MISS PAM
I heard a scream.
MIKEY
I didn't hear anything, Miss Pam.
MR.TONY
Son, can't you see Lisa's upset?
(LISA starts loud, fake crying)
MIKEY
Go ahead. Search the room. (ALL search. He doesn't move from box)
MISS PAM
Who screamed then?
MIKEY
I did. (ALL stop to look at him) When Daisy bit me. (Holds up hand with one finger down. Laughs. ALL resume search)
MR.TONY
That's not funny.
LISA
Yeah. Daisy's going to get you.
Why Subscribe?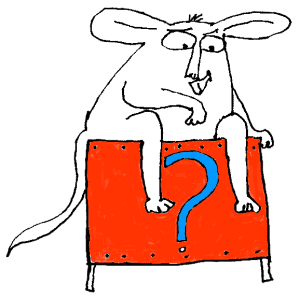 Inside Drama Notebook, you will find a huge collection of well-organized lesson plans, scripts for kids, drama activities, 50 drama games on video and more! Join today and dramatically reduce your planning time while delivering fresh, innovative drama lessons to your students! If you are new to teaching drama, this site will be a Godsend! You will immediately feel confident about teaching drama like an expert. The site guides you step-by-step and provides you with materials that you can use right away with your students.
If you have been teaching for years, Drama Notebook will inspire you with a fresh new approach and innovative ideas!
The site is packed with original, innovative lessons and activities that you will not find anywhere else—and new materials are added monthly.