5M characters-all male cast. Approximately 10 minutes running time. This amusing short play by Debra A. Cole is a cautionary tale about greed.
Two stamp shop employees attempt to pull off a scam on a blind customer, but their scam backfires when they realize that they are the ones who have been cheated. Students can learn comedic timing, slapstick, and stage whispering while performing this fun play that includes a valuable life lesson.
This script includes discussion questions, and director's notes about costuming and staging.
Debra A. Cole is a celebrated humanities teacher, youth theatre director, and children's playwright with degrees in journalism, art history, and elementary education. She understands the needs of young performers and their directors and creates pieces that encourage engaging discussion, creative thought, and quirky playfulness. Her goal is that young performers discover the power and delight that theatre brings to actors and audiences alike.
Visit her website:
www.debraacole-playwright.com
Excerpt from the play:
CHARACTERS
MR. MADISON— (M) a strong businessman who must trust others
MAX — (M) always looking for a moment to take advantage, a bit sly
FRANKLIN — (M) slow and not so bright, follows Max
WAYNE— (M) seems to be an honest man in need of help
MESSENGER — (M) clearly just an average delivery person
SCENE 1
MR. MADISON
Alright, boys, we are heading into the stamp and coin busy season.
FRANKLIN
(whispering to Max) Is there such a thing?
MR. MADISON
Be on the lookout for rare stamps from Brazil, Spain, and Montana. Oh, those Montana stamps are just perfection!
MAX
(whispering to Franklin) Montana? They have stamps in Montana?
MR. MADISON
The world of stamps and coins is a prosperous business IF you know what to look for. Rare printings with airplanes upside down, gold Liberty Head nickels, missing mint marks on Roosevelt dimes, and gold… any amount of gold. Men, we must stay vigilant as the season begins. I need you both to keep your eyes peeled for our next big discovery. I am putting my business future in your hands.
FRANKLIN
Sure thing, Mr. Madison.
MAX
You can count on us, Mr. Madison.
FRANKLIN
(pausing) About that gold, Mr. Madison. What if someone were to bring in some gold, how exactly would we buy it?
MR. MADISON
By weight, men. Always by weight. You take the gold and place it on this BEAUTIFUL scale. We pay by the gram. Pretty easy process. I trust the two of you can handle everything while I run home to feed my sugar glider. Have you seen these little guys? They are wonderful little pets.
MAX
Is that some kind of dog?
MR. MADISON
(outraged) A dog? Preposterous! Sugar Gliders are nocturnal gliding possums. Dog…(huffs) what a thought. (huffs off stage right through the supposed front door saying the final line before exiting) A Sugar Glider a dog… Ha! (exits)
FRANKLIN
Well, YOU messed up. Mr. Madison won't forget THAT little mistake.
MAX
I really thought it was a dog, Franklin.
FRANKLIN
Forget the dog… I mean, Sugar Glider. We have bigger things to think about.
MAX
Bigger, then Mr. Madison quite possibly firing me when he returns?
FRANKLIN
Bigger as in it won't matter if he fires you, because we are going to get rich, Max.
MAX
Rich? We work in a small, out of the way stamp and coin shop. There is no "season," so there will be no "thanks for being great employees" bonus.
FRANKLIN
Not THAT. It's time we hit it rich. We need to pull off a (whispers) scam.
MAX
(yells) SCAM?
FRANKLIN
(hushes) NOT SO LOUD!
MAX
No one EVER comes in here, how could someone hear me?
FRANKLIN
You never know, Max. Thieves and scoundrels are EVERYWHERE. Why can't we bend the rules a little to make a little extra dough?
Why Subscribe?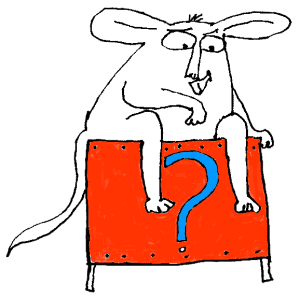 Inside Drama Notebook, you will find a huge collection of well-organized lesson plans, scripts for kids, drama activities, 50 drama games on video and more! Join today and dramatically reduce your planning time while delivering fresh, innovative drama lessons to your students! If you are new to teaching drama, this site will be a Godsend! You will immediately feel confident about teaching drama like an expert. The site guides you step-by-step and provides you with materials that you can use right away with your students.
If you have been teaching for years, Drama Notebook will inspire you with a fresh new approach and innovative ideas!
The site is packed with original, innovative lessons and activities that you will not find anywhere else—and new materials are added monthly.