9+ characters. 6 pages long. Approximately 6 minutes running time. An evil prince tries to kidnap a unicorn for his zoo.
An evil prince wants to have a unicorn for his zoo, so he commands his reluctant knights to venture into the forest and capture one. The poor unicorn has heard about the Prince and his awful zoo, and begs not to go, but the Prince is insistent! Soon, a witch appears and gives the Prince a taste of his own medicine.
This play offers an opportunity to teach students about the consequences of bullying! Although it's a fairy tale, it was originally written for a Halloween performance, and thus includes spooky characters.
Evan Baughfman has had various written works published and/or performed. Many of his plays have been produced across the U.S., United Kingdom, and Australia. Additionally, his children's play, "R.O.M.3.O. and Julia" (Romeo and Juliet with robots) has been published in PLAYS Magazine. His script, "Lipstick and Heroics," is available through YouthPLAYS. In addition, his middle grade play, "Percy Pangolin Wants to Go Viral," is published by Heuer Publishing. Heuer's also published "A Taste of Amontillado" (an adaptation of Edgar Allan Poe's "The Cask of Amontillado"). If interested, please contact Evan about his numerous plays for adults, as well.
More plays by Evan Baughfman on Drama Notebook:
Gold Gone
The King's New Child
The Missing Unicorn
Rumpelstiltskin
The Pizza Man's Problem
Nevada Johnson and the Meaning of Life
Excerpt from the play:
CHARACTERS:
PRINCE – wants a unicorn for his zoo
KNIGHT #1 – begrudgingly helps the Prince get a unicorn
KNIGHT #2 – also feels icky about helping the Prince
UNICORN – wants nothing to do with the Prince
WITCH – protector of all woodland creatures
BAT – the Witch's familiar
OTHER CREATURES – past victims of the Prince's greed
(A UNICORN lounges in a forest meadow, minding its own business, when the PRINCE arrives on scene with KNIGHT #1 and KNIGHT #2. The Knights hold swords and rope.)
PRINCE: The rumors are true! A unicorn resides in these woods! That magical creature belongs inside my zoo! Go get it for me, you two!
KNIGHTS: Do we have to, Your Highness?
PRINCE: For the last time, yes! That's why we've come all this way!
KNIGHTS: But it feels wrong. This is its home.
PRINCE: The beast will grow to love its cage.
KNIGHTS: That probably isn't true. Your other animals are very sad.
PRINCE: What I say goes! I am the Prince! Now, do my bidding! No questions asked!
KNIGHTS: Why can't we ask questions?
PRINCE: Because you won't like the answers! Do as I say, or it's off with your heads!
KNIGHTS: You say that all the time.
PRINCE: Someday…after my father has passed…I will be King! And then I really will have the authority to "off" your heads! And your children's heads, too!
KNIGHTS: Someone should "off" your head.
PRINCE: What was that?
KNIGHTS: Nothing, your Highness.
PRINCE:That's what I like to hear: "Nothing" from you. Now, go get me my unicorn! (The Knights reluctantly approach the Unicorn. The Unicorn notices them too late.)
UNICORN:What're you guys doing here? Are you lost? The castle's that way.
KNIGHTS:We're sorry about this.
UNICORN: Sorry about what?
KNIGHTS: This!
(The Knights throw the rope over the Unicorn. After a struggle, the Unicorn is tied up with nowhere to run.)
UNICORN: Hey! Why're you doing this?! Let me go!
KNIGHTS: Our children would like to keep their heads.
UNICORN: What…? Your children? What're you talking about? (The Prince approaches, clapping his hands.)
PRINCE: Excellent! Your kin may just keep their skulls yet!
UNICORN: Oh, no! You're the P-P-P-Prince!
PRINCE:That's right! And now you will be my p-p-p-pet!
UNICORN: But zoos and I don't mix!
PRINCE: You will grow to love your cage.
UNICORN: That probably isn't true. Aren't your other animals very sad?
PRINCE:Why's everyone saying that?! My animals are doing just fine! Now, let's go to the castle. I need a change of cloak. This blasted nature is getting dirt everywhere!
UNICORN:I'm not yours to take! I belong to the woods!
PRINCE: Not anymore, you don't! You're a part of my kingdom now!
UNICORN: 1-800-H-E-L-P-M-E-E! 1-800-H-E-L-P-M-E-E!
Why Subscribe?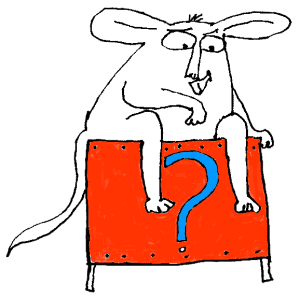 Inside Drama Notebook, you will find a huge collection of well-organized lesson plans, scripts for kids, drama activities, 50 drama games on video and more! Join today and dramatically reduce your planning time while delivering fresh, innovative drama lessons to your students! If you are new to teaching drama, this site will be a Godsend! You will immediately feel confident about teaching drama like an expert. The site guides you step-by-step and provides you with materials that you can use right away with your students.
If you have been teaching for years, Drama Notebook will inspire you with a fresh new approach and innovative ideas!
The site is packed with original, innovative lessons and activities that you will not find anywhere else—and new materials are added monthly.