4 characters. 4F. 8 pages in length. Approximately 5-10 minutes running time. A comedy for teens and adults written by Corrina Bryant.
The Quest is a short comedy about two sisters and two friends climbing a mountain to raise money for Alzheimer's research. The two sisters have recently lost their beloved Nan and have decided to trek up the mountain in her memory. Throughout the hike we learn more about how they are dealing with their grief and their feelings of powerlessness. These four women are full of wit and humor and their distinctive personalities are an opportunity for drama students to create believable relationships and characters!
Corrina Bryant is a freelance writer living in London.  She has written for radio, magazines, local and national press and media websites.  Corrina has written plays for the Director's Cut Theatre Company showcase at the Southwark Playhouse in London, as well as written for professional actors performing at fringe theatres in the city.  She is currently writing a novel for teenagers/young adults and is delighted to be writing for Drama Notebook.  She wishes all the students and teachers every success in their work and would love to hear from them.
Excerpt from the play:
CAST OF CHARACTERS
Lindsey
Anna
Julie
Emma
(Lindsey and Anna are sisters; Julie and Emma are their friends. The four of them are trekking up a mountain as part of a charity fundraiser in memory of Lindsey's and Anna's Nan.)
Lindsey
Whose bloody idea was this?
Julie
Anna's?
Emma
Not mine.
Anna
It was yours?
Lindsey
Well, don't bloody listen to me next time!
All
Laugh.
Emma
Come on girls – it's all for a good cause.
Lindsey
Ironic really.
Julie
What is?
Lindsey
That we're walking in memory of our Nan for a charity supporting people who have lost theirs!
Emma
It's going to be fun!
Lindsey
You've always had a warped sense of humor.
Julie
I'm sure she'd be very proud of you both.
Anna
She did recognize us sometimes.
Julie
Bless her.
Emma
I never met your Nan, but she sounded lovely.
(PAUSE)
Lindsey
Right come on, step on it. I want to be up and down this hill as quickly as possible.
Julie
Hill? It's a mountain!
Emma
One thousand, three hundred and forty five meters.
Lindsey
You are seriously nerdy.
Anna
Do you think losing your memory can be a blessing – sometimes?
Emma
Such as?
Anna
If you were a Holocaust survivor?
Julie
Bloody hell, Anna – where did that come from?
Lindsey
No I don't think anyone could forget they were a Holocaust survivor.Jesus Anna!
Julie
But if they could, then maybe yes.
Emma
Although for the good of mankind, it's been a good thing – that they remember I mean.
Lindsey
Are we going anywhere in particular with this?
Anna
I was just thinking – that's all. (PAUSE) Time for a snack stop?
Lindsey
Our Nan always said that.
Anna
(Laughing) Yeah, even a trip to the supermarket had to include a 'snack stop'.
 All laugh.
Lindsey
Did anyone else read the 'hints & tips?'
Emma
I did.
Julie
I didn't.
Lindsey
It says not to wait for each other. That it's important to go at your own pace.
Emma
It didn't exactly say that.
Lindsey
I'm just saying, I might go on ahead.
Anna
But we're a team.
Lindsey
We can still be a team and walk separately.
Julie
That's not very team spirited though is it?
Why Subscribe?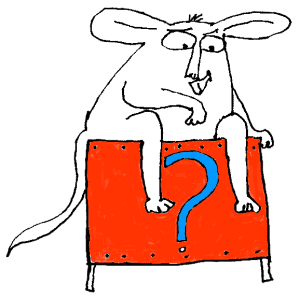 Inside Drama Notebook, you will find a huge collection of well-organized lesson plans, scripts for kids, drama activities, 50 drama games on video and more! Join today and dramatically reduce your planning time while delivering fresh, innovative drama lessons to your students! If you are new to teaching drama, this site will be a Godsend! You will immediately feel confident about teaching drama like an expert. The site guides you step-by-step and provides you with materials that you can use right away with your students.
If you have been teaching for years, Drama Notebook will inspire you with a fresh new approach and innovative ideas!
The site is packed with original, innovative lessons and activities that you will not find anywhere else—and new materials are added monthly.