10-30 characters. 5+F, 3+M; 10 pages in length. Approximately 10-15 minutes running time. A Native American Cinderella story adapted by Jenifer King.
The Rough-Face Girl is an adaptation of the Native American version of a Cinderella story.
The Invisible Being is lonely and longs for a companion. Every girl in the village desires to be chosen but only the one who can truly see him will get the chance. The two daughters of the poor man are beautiful and will attempt to win his heart but it might just be their disfigured sister, the Rough-Faced Girl, who will succeed. This young girl's coming-of-age tale as told by the Algonquin tribe looks at nature, family, judgment, and true beauty. A wonderful folktale for children to perform and discuss!
Jenifer King has been writing, teaching and directing theatre for young artists since 1985 in New York City, Seattle, and Las Vegas.
Excerpt from the play:
CAST OF CHARACTERS
Narrators – Lines can be distributed among as many children of either gender as you like:
NARRATOR 1
NARRATOR 2
NARRATOR 3
SISTER 1 – Female
SISTER 2 – Female
ROUGH-FACED GIRL – Female
FATHER – Male
THE INVISIBLE BEING – Presumably male, could be a voice only
THE LAKE SPIRIT – (Invisible Being's Sister) One central female figure,
LAKE DANCERS – any gender; they enhance The Lake Spirit's environment and voice
LAKE – The entirety of the Lake dancers + Spirit.
Villagers – 4-12, mix of genders:
VILLAGER 1
VILLAGER 2
VILLAGER 3
VILLAGER 4
VILLAGER 5
VILLAGER 6
VILLAGER 7
(Narrator lines can be divided and distributed in a multitude of ways- the writing is for three, but that is only a suggestion. The narrators should always speak in the same order, however, to keep cueing easy.)
PROLOGUE
NARRATOR 1
Once, long ago, there was a village by the shores of a great lake.
NARRATOR 2
The village had many wigwams, but one was different.
NARRATOR 3
This wigwam was huge, and it stood apart from the others. Painted on the sides were pictures of the moon, stars, trees, animals and birds.
NARRATOR 1
And inside this wigwam lived
All NARRATORS
The Invisible Being.
NARRATOR 2
The Invisible Being was very rich, and powerful, and supposedly handsome, but no one could see him, except his sister, the Lake Spirit.
NARRATOR 3
One day, the word came on the wind that the Invisible Being was lonely, and wished to choose a companion.
NARRATOR 1
Many women wanted to be chosen, but his sister said that only the one who can see him would be allowed to share lives with him.
NARRATOR 2
Among those who believed they would be chosen by the Invisible Being were the daughters of a poor man who lived on the edge of the village.
(Action shifts to the wigwam of the Rough-Faced Girl's father. The older sisters are impatiently waiting for their father to return from hunting, and the Rough-Faced Girl is gathering wood for the fire)
SCENE ONE
SISTER 1
How long does it take for a man to kill a deer or two? I'm starving!
SISTER 2
I know! That father of ours is getting more and more useless the older he gets.
ROUGH-FACED GIRL
His bones are tired, and his eyes are weak. You must be patient, and help when you can.
SISTER 1
Did anyone ask you?
SISTER 2
Get back to that fire! What are you doing strolling around with the wood?
SISTER 1
Yes, stop being so lazy! Build the fire up so that you can cook whatever he brings as soon as it's skinned.
ROUGH-FACED GIRL
All right.
(She heads to the fire, but one of the sisters pushes her so that she falls, drops the wood, and burns her hands in the fire.)
Oh! My hands!
SISTER 2
Your hands are the least of your worries. Your face is so scarred and ugly from that fire, no one will ever look at you without laughing.
SISTER 1
I know I can't. (Both Sisters laugh.) You Rough-Faced Girl!
(They continue to laugh until Father enters with a small limp rabbit or quail)
FATHER
Good evening, daughters.
(Rough-Faced Girl runs to him, and bows her head in respect. She takes the animal and helps him to sit by the fire)
SISTER 2
(picking up the animal) What? Gone all day long and that is all we get for supper?
SISTER 1
(Taking it from her) What do you mean we? That's enough for me- I don't know what the rest of you are eating.
(The sisters go into the wigwam, fighting over the animal. The Rough-Faced Girl and Father are left by the fire)
FATHER
Daughter, I am sorry I could not bring you more. The deer are too swift, and I cannot see them until they are already running from me. This one animal came straight to me and gave himself for our supper, otherwise we would have nothing.
ROUGH-FACED GIRL
Oh, Father. Whatever you can give, I can use. I will cook your quarry with corn and vegetables and herbs. We will have a fine meal.
(The Father tries to take Rough's hands, which are still painfully burnt. She cries out and runs off. Father exits into the wigwam.)
NARRATOR 1
The Rough-Faced Girl ran to her favorite place on a hill near the village, where she could be away from her cruel sisters and sad father.
(The Rough-Faced Girl enters and embodies what the Narrators are saying)
NARRATOR 2
Everywhere she turned, she saw beauty.
Why Subscribe?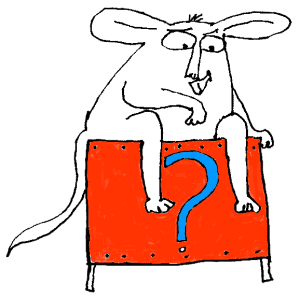 Inside Drama Notebook, you will find a huge collection of well-organized lesson plans, scripts for kids, drama activities, 50 drama games on video and more! Join today and dramatically reduce your planning time while delivering fresh, innovative drama lessons to your students! If you are new to teaching drama, this site will be a Godsend! You will immediately feel confident about teaching drama like an expert. The site guides you step-by-step and provides you with materials that you can use right away with your students.
If you have been teaching for years, Drama Notebook will inspire you with a fresh new approach and innovative ideas!
The site is packed with original, innovative lessons and activities that you will not find anywhere else—and new materials are added monthly.