11 characters. As written, it is for an all-girl cast, but can be adapted to accommodate male cast members. 7 pages. Approximately 8 minutes running time.
Are you working with a group of all girls? This light-hearted short play centers on a group of girls who go on an overnight camping trip. They hear strange noises, and their pillows mysteriously disappear. The narrator interacts with the characters onstage making for some fun comic moments!
The playwright, Mariah Beachboard, has taught acting and directing over 13 years. She directed Mary Poppins, Honk!, Scapin, and The Canterbury Tales for CYT Fredericksburg. She performed with Theatre IV, Carpenter Science Theatre Company, the Rude Mechanicals, and Riverside Dinner Theatre in Virginia, and with Theatre Huntsville in Alabama. As co-owner of Spoken Word Events, LLP, she co-wrote and produced marketing videos for the Spotsylvania Education Foundation. Mrs. Beachboard holds a BA from Mary Washington College (MWC) and toured in Turkey with the college's acting troupe. She apprenticed with the Fredericksburg Theatre Company. She holds an MBA in Marketing from American Intercontinental University. Most recently she was named a finalist in the Rocket City Playwright Series. Currently, she studies voice acting at Hollywood Huntsville.
Excerpt from the play:
CHARACTERS
Narrator
Ainslee
Lillia
Acey
Andi
Madelyn
Norah
Sydney
Sarah
Harriet
Lauren
(NARRATOR stands onstage and addresses the audience.)
NARRATOR
Once upon a time, ten girls had a slumber party in the woods.
(Each of the ten girls enters the stage as she says her line.)
AINSLEE
Also called camping!
LILIA
You should say 'once upon a time,' ten girls went camping.
NARRATOR
Fine. Once upon a time, ten girls went camping.
ACEY
Much better.
ANDI
I love camping!
MADELYN
Me too!
NORAH
This looks like the perfect spot to sleep.
SYDNEY
I'm so tired!
SARAH
Me too!
HARRIET
We hiked forever.
LAUREN
I could hike all night long.
AINSLEE
Not me. Let's go to bed!
NARRATOR
And so, all the girls put up their tent and went to bed inside.
(They pantomime putting up a tent.)
ALL
(except NARRATOR)
Look! We made a tent!
(They go inside and go to bed. They snore loudly.)
NARRATOR
Suddenly a strange noise woke them up.
(Narrator makes a strange, loud, long noise.)
ACEY
What was that?
LILIA
It sounded like a coyote.
ANDI
No, it sounded like an owl.
MADELYN
Y'all are crazy. That sounded like an armadillo.
NORAH
Armadillos don't sound like that.
SYDNEY
Oh yeah? Then what sound do armadillos make?
SARAH
Everyone knows they make a weird squeak noise.
AINSLEE
Yeah, like this:
(She imitates an armadillo.)
HARRIET
That's not the noise we heard.
LAUREN
Then what made that noise?
(Narrator makes the noise again. All the girls scream.)
ACEY
What are we going to do?!
LILIA
Maybe if we all go to sleep, it will get bored and go away.
ANDI
I don't think it works like that.
MADELYN
Maybe it's cold. What if we invite the animal in?
NORAH
Are you nuts?
SARAH
Yes, remember she's the one who brought wood to the forest.
MADELYN
I thought you said it was a lumber party.
HARRIET
Slumber. She said slumber party.
Why Subscribe?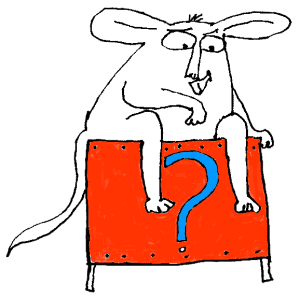 Inside Drama Notebook, you will find a huge collection of well-organized lesson plans, scripts for kids, drama activities, 50 drama games on video and more! Join today and dramatically reduce your planning time while delivering fresh, innovative drama lessons to your students! If you are new to teaching drama, this site will be a Godsend! You will immediately feel confident about teaching drama like an expert. The site guides you step-by-step and provides you with materials that you can use right away with your students.
If you have been teaching for years, Drama Notebook will inspire you with a fresh new approach and innovative ideas!
The site is packed with original, innovative lessons and activities that you will not find anywhere else—and new materials are added monthly.