9 characters. 4M, 1F, 4 Either; 10 pages in length. Approximately 5-10 minutes running time. An adaptation of the folktale about humility by Terence Patrick Hughes.
The Stonecutter is the tale of a man dissatisfied with his simple life. When he meets a magic spirit that grants his every wish, the stonecutter eventually realizes that the simple life is what he loves the most. It has similarity to the Western folk tale, The Fisherman's Wife, so it is an international sensation! To make this play adaptation special, it's been modernized to the present day with an absurd cast of characters that are fun to perform while the messages deliver wonderful lessons in humility, pride, and appreciation for Mother Earth.
Terence Patrick Hughes writes plays for all ages. His children's plays include adaptations for middle and high school of Shakespeare's A Midsummer Night's Dream and The Tempest, while his shorter plays for grades K-4 offer a variety of adaptations from world mythology.  His grown-up plays include LINES , Fake Plastic Love, A Harmony of Both, and Recess at Our Lady of the Bleeding Heart, Mind, and Spirit – Once Reformed. Other plays include Tea & Misery, Benched, Finding the Rooster, and Farewell Evenbrook. The New York Times noted that his work "…explores heavy subject matter with humorous dialogue and strong characters". His plays have been developed and produced with the Lark, Horse Trade, Seven Collective, 13th St. Rep, Eden Prairie, Ovenbird, Playwrights Roundtable, and Boomerang theatres. Born in Lawrence, Mass., Hughes, his wife, and two children live in Woodstock, NY.
Excerpt from the play:
CAST OF CHARACTERS
NARRATOR
STONECUTTER
STONECUTTER'S WIFE
RICH MAN
SPIRIT of the MOUNTAIN
PRINCE
SUN
CLOUD
2nd STONECUTTER
TIME:  Various times during a very unusual day
SETTING:  The magic mountains
Lights up to a small one-room cottage deep in the mountains. The STONECUTTER and his WIFE are asleep. NARRATOR enters.
NARRATOR
Once upon a time there was a Stonecutter and his…
NARRATOR sees that they are still asleep.
NARRATOR
Hey! Wake up!
STONECUTTER and WIFE wake and stand.
NARRATOR
Once upon a time there was a Stonecutter …
STONECUTTER
That's me.
NARRATOR
And his wife.
WIFE
That's me.
NARRATOR
They were simple people leading simple lives in a simple one roomcabin.
WIFE
What do you want for breakfast?
STONECUTTER
Something simple.
The STONECUTTER and his WIFE sit down to breakfast.
NARRATOR
The Stonecutter's job was to provide all the townspeople with stones to build everything from the foundation of homes to the chiseled farewell of gravestones.
WIFE
What will you do today, dear?
STONECUTTER
I'll be on the mountain. But first I must deliver a gravestone to a rich man. It's for his wife.
WIFE
That's terrible.
STONECUTTER
It sure is. She's in perfect health. He's giving it to her for their anniversary.
The STONECUTTER stands and gathers his tools.
WIFE
Please try not to daydream too much. The rent is due next week and we're still a few dollars short.
STONECUTTER
I know. I know.
WIFE exits. The STONECUTTER walks. RICH MAN enters.
NARRATOR
That morning, the Stonecutter made his delivery to the home of a rich man. And there he saw wondrous things, swimming pools, expensive cars, yoga instructors. And of course, he met the rich man himself.
RICH MAN
I'll be with you in a minute. (into telephone) Hello? I said buy the oil fields and sell the cattle ranches. Not the other way around! What am I going to do with a half a million cows? (to STONECUTTER) Hey, do you like milk?
STONECUTTER
I have your wife's gravestone.
RICH MAN
Oh, boy! Do you think she'll like it?
STONECUTTER
Most people that get them don't complain.
RICH MAN
Fine. Fine. Here.
RICH MAN hands money to STONECUTTER.
STONECUTTER
This is too much money.;
RICH MAN
I know. I can't get rid of the stuff! (into phone) Hello? I want you to sell it, buy it, and then sell it again!
The RICH MAN exits. The STONECUTTER walks to the mountain.
NARRATOR
As the Stonecutter walked to the mountain, he daydreamed all the way, for not only was he a hard worker but he was also a dreamer. He imagined he could talk to the sun.
SUN appears.
STONECUTTER
Hello, sun!
SUN
Hello, Stonecutter!
STONECUTTER
How are you today?
SUN
A little bit gassy. But that's normal!
STONECUTTER
Have a good one!
NARRATOR
He thought he could talk to the clouds.
SUN exits. CLOUD enters.
Why Subscribe?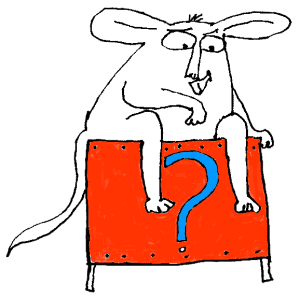 Inside Drama Notebook, you will find a huge collection of well-organized lesson plans, scripts for kids, drama activities, 50 drama games on video and more! Join today and dramatically reduce your planning time while delivering fresh, innovative drama lessons to your students! If you are new to teaching drama, this site will be a Godsend! You will immediately feel confident about teaching drama like an expert. The site guides you step-by-step and provides you with materials that you can use right away with your students.
If you have been teaching for years, Drama Notebook will inspire you with a fresh new approach and innovative ideas!
The site is packed with original, innovative lessons and activities that you will not find anywhere else—and new materials are added monthly.