5-14 characters. 4 pages long. Approximately 3 minutes running time. A kind swan picks up garbage after people visit a park.
This simple play is perfect for early readers and imparts a lesson about littering. The play is mostly told through narration, with the other children acting out the action. The narrations can be split allowing any number of children to take part.
The script includes discussion questions.
Corrina Bryant is a freelance writer living in London. She has written for radio, magazines, local and national press and media websites. Corrina has written plays for the Director's Cut Theatre Company showcase at the Southwark Playhouse in London, as well as written for professional actors performing at fringe theatres in the city. She is currently writing a novel for teenagers/young adults and is delighted to be writing for Drama Notebook. She wishes all the students and teachers every success in their work and would love to hear from them.
Excerpt from the play:
CHARACTERS:
Narrators (1-10)
Boy 1
Boy 2
Swan
Girl
Setting: A park.
Narrator: One beautiful summer's day a boy went for a picnic in the park.
Narrator: He came across a very big pond.
Narrator: The sun was shining down, and the water glistened like diamonds.
Boy: I wish I could go for a swim.
Narrator: He looked longingly at the water.
Narrator: He stood and stared at the magical lake, listening to the birds tweeting.
Children tweet like birds.
Narrator: And the leaves rustling in the wind.
Children sway like trees.
Boy:I'm getting very hungry. I think I'll have my picnic now.
Narrator: The boy rubbed his tummy.
Boy rubs his tummy.
Narrator:So he laid out his picnic rug and unpacked his picnic and started to eat.
Boy lays out rug and starts to eat.
Narrator: It was delicious.
Narrator: When he got up, he folded up his rug and put it back in his bag.
Narrator: But he didn't pick up his rubbish.
Boy folds rug, but leaves his rubbish.
Narrator: He walked away, leaving his rubbish behind him.
Boy walks away.
Narrator: The next day a beautiful white swan arrived at the lake.
Swan appears.
Narrator: It was big and beautiful and had wings that were wider than a car.
Swan opens arms wide.
Narrator: And it had a beak that shone like the sun.
Swan shows off its gold beak.
Narrator: Its feathers were the colour of snow.
Swan shows off its feathers.
Narrator: The swan saw the rubbish on the ground.
Narrator: And piece by piece, it picked it up and took it to the bin and dropped it in.
Why Subscribe?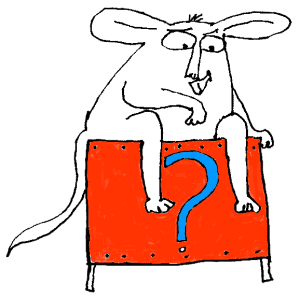 Inside Drama Notebook, you will find a huge collection of well-organized lesson plans, scripts for kids, drama activities, 50 drama games on video and more! Join today and dramatically reduce your planning time while delivering fresh, innovative drama lessons to your students! If you are new to teaching drama, this site will be a Godsend! You will immediately feel confident about teaching drama like an expert. The site guides you step-by-step and provides you with materials that you can use right away with your students.
If you have been teaching for years, Drama Notebook will inspire you with a fresh new approach and innovative ideas!
The site is packed with original, innovative lessons and activities that you will not find anywhere else—and new materials are added monthly.