6 characters. 2F; 2M; 2 Either; Flexible casting; 8 pages in length. Approximately 5-10 minutes running time. A miraculous reunion written by Donald A. Reasoner Jr.
The Tablecloth is a short play based on a short story that first appeared in Reader's Digest and attributed to Howard C. Shade. A pastor and his wife take over a struggling church with a dilapidated building shortly after WWII. After a terrible storm causes damage to one of the walls in old building, the pastor finds a beautiful embroidered tablecloth at a flea market that will cover the damage perfectly. But little does the pastor know that his purchase of the tablecloth will miraculously reunite a husband and wife who thought they would never see one another again.
Donald A. Reasoner Jr. lives in Okinawa, Japan with his wife and family and teaches Bible, music and performing arts to middle and high school students.
Excerpt from the play:
CAST OF CHARACTERS
NARRATOR
PASTOR (ROBERT)
PASTOR'S WIFE (JANET)
FLEA MARKET SALESMAN
MARIA
JOSEPH
NARRATOR
I want to tell you a story about an event that took place many years ago in the borough of Brooklyn, in New York. The year was 1947. The country still had painful memories of the Great War that had recently been fought, but they were valiantly trying to move on. It was in this setting that a young pastor, fresh out of bible school accepted a ministry position at a local church whose facility and, worse yet, congregation had been neglected for years. In fact the church had not even held any worship services for months. (PAUSE) The young minister and his new wife accepted the challenge of re-building this sad old church, and with great enthusiasm eagerly began renovating the worship hall in preparation for their first official worship service. The service would take place on Christmas Eve, a fitting night, filled with hope, and peace, and gratitude for all that the Lord had done, and would do, in the hearts of those precious saints who had been neglected for so long.
SOUND
(TWO SETS OF FOOTSTEPS, WALKING SLOWLY)
ROBERT
(BIG SIGH) It's looking pretty good, don't you think?
JANET
It looks wonderful! Oh Robert, you must be so proud!
ROBERT
Well, I'm feeling (PAUSE) really pleased, and blessed. I think it'll be a warm and comfortable place for our new congregation to worship.
SOUND
(HAMMERS, SAWS, SCRAPING SOUNDS, SANDPAPER, ETC.)
NARRATOR
The pastor and his wife worked hard, repairing pews, plastering walls, and painting…everything. They were filled with the joy and excitement that many young couples feel as they begin their new life and ministry together, and on Dec 20th they were actually ahead of schedule and were thrilled to realize that they were just about finished.
SOUND
(RAIN, THUNDER, WIND, ETC.)
NARRATOR
But, on Dec 21st… a terrible, unrelenting rainstorm pounded Brooklyn for more than two days. On the 23rd of December, as the storm still raged, the young pastor bravely made his way over to the church. As he entered the building, his heart sank.
SOUND
(WIND AND RAIN, DOOR OPENS & CLOSES, FOOTSTEPS, WATER DRIPPING, WIND FAINTLY IN THE BACKGROUND)
ROBERT
Oh, no! Look at the worship area. All of our hard work…
NARRATOR
The worship area was unrecognizable. During the storm, the roof had leaked, and to the pastor's great sadness, the water had caused a large area of plaster to fall off of the wall just behind the pulpit. The terrible hole measured nearly 10 feet wide and 4 feet tall.
ROBERT
I… I don't even know where to start.
SOUND
(FOOTSTEPS, THINGS BEING MOVED, LIKE FURNITURE & CHAIRS, WATER DRIPPING,
ETC.)
NARRATOR
The young man cleaned up the mess as best he could, and fighting off discouragement, decided to call his wife with the bad news before he headed home.
SOUND
(ROTARY TELEPHONE DIALING)
JANET
(VOICE MUTED LIKE SHE'S ON THE PHONE) Hello?
ROBERT
Hello, Janet? It's Robert. I'm here at the church and (PAUSE,THEN SIGHS SADLY) it's worse than we thought.
JANET
(MUFFLED, LIKE SHE'S ON THE PHONE) Oh no! (PAUSE) What are you going to do?
ROBERT
(SIGHS) Well (PAUSE) I'm not really sure. For now, I think I'll just come home. Don't wait dinner for me dear. I think I'll walk instead of taking the car. It'll give me a chance to think . . . and pray. I'll come back and get the car in the morning.
SOUND
(PHONE HANGING UP. DOOR OPENS AND CLOSES, THEN – WIND RAIN, CAR HORNS,
VEHICLE MOTOR SOUNDS, FOOTSTEPS, ETC.)
NARRATOR
On the way home he wondered what he could do to fix the hole in such a short time. The task was daunting and he even wondered if he should cancel the Christmas Eve service scheduled for the next day. He silently, yet passionately, cried out to God for wisdom and guidance.
ROBERT
(PRAYING) Father, I have no idea what to do. I'm at a complete loss. Please, give me wisdom!
NARRATOR
As he walked through the neighborhood, he noticed that a local business was hosting a flea market type of sale to raise money for charity, so he stopped in.
SOUND
(DOOR OPENS WITH BELL ON THE DOOR, DOOR CLOSES AND THE STREET NOISE GOES
AWAY, FOOTSTEPS)
NARRATOR
One of the items that caught his eye was a beautiful, handmade, ivory colored, crocheted tablecloth with exquisite work, fine colors and a cross embroidered right in the center. It was just the right size to cover up the hole on the front wall of the worship hall.
ROBERT
Excuse me sir… how much for that tablecloth?
FLEA MARKET SALESMAN
You have a keen eye young man. That tablecloth will be a beautiful addition to your home. Your wife will be thrilled.
ROBERT
Yes, I mean, no. I mean, it's not for my home. I'm sorry… how much are you asking?
FLEA MARKET SALESMAN
It's a steal at twenty five dollars.
SOUND
(CASH REGISTER DRAWER AND BELL DINGING. DOOR OPENS & CLOSES, WIND, STREET NOISE, FOOTSTEPS IN SNOW, ETC.)
NARRATOR
He bought it and headed back to the church, thanking God for His provision. By this time the rain had turned to snow, but the young minister didn't seem even to notice. His heart was a little lighter now, and his step a little quicker as he headed back to the church to hang the magnificent tablecloth.
Why Subscribe?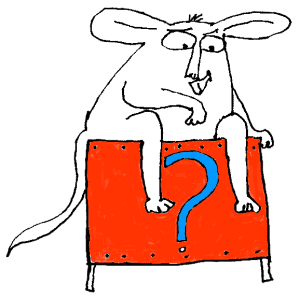 Inside Drama Notebook, you will find a huge collection of well-organized lesson plans, scripts for kids, drama activities, 50 drama games on video and more! Join today and dramatically reduce your planning time while delivering fresh, innovative drama lessons to your students! If you are new to teaching drama, this site will be a Godsend! You will immediately feel confident about teaching drama like an expert. The site guides you step-by-step and provides you with materials that you can use right away with your students.
If you have been teaching for years, Drama Notebook will inspire you with a fresh new approach and innovative ideas!
The site is packed with original, innovative lessons and activities that you will not find anywhere else—and new materials are added monthly.