19 characters. 11M, 6F, 2Either; 53 pages in length. Approximately 45-60 minutes running time. A comic Shakespeare adaptation written by Terence Patrick Hughes. (10 credits)
The Tempest is a highly comic adaptation of Shakespeare's classic written in modern verse to help young folks get a feel for the structure and flow of poetic dialogue. This adaptation follows closely to the Bard's characters and story, while adding a good dose of humor to the political plots of the royals, a bit of clumsy innocence to the romance of Ferdinand and Miranda, and a kinder, gentler Prospero, the moody wizard with a heart of gold who only wishes to give his daughter a better life. Of course, this epic fairy tale would not be complete without Ariel, the fairy seeking freedom, and Caliban, the creature who longs to be human. So before your bright students begin to climb the heights of iambic pentameter in some of the greatest plays ever written, take them on a comic whirlwind to a remote island where the one-liners rain aplenty and the audience thunders with laughter, as this version of 'The Tempest' is guaranteed to entertain kids of all ages!
Terence Patrick Hughes writes plays for all ages. His children's plays include adaptations for middle and high school of Shakespeare's A Midsummer Night's Dream and The Tempest, while his shorter plays for grades K-4 offer a variety of adaptations from world mythology.  His grown-up plays include LINES , Fake Plastic Love, A Harmony of Both, and Recess at Our Lady of the Bleeding Heart, Mind, and Spirit – Once Reformed. Other plays include Tea & Misery, Benched, Finding the Rooster, and Farewell Evenbrook. The New York Times noted that his work "…explores heavy subject matter with humorous dialogue and strong characters". His plays have been developed and produced with the Lark, Horse Trade, Seven Collective, 13th St. Rep, Eden Prairie, Ovenbird, Playwrights Roundtable, and Boomerang theatres. Born in Lawrence, Mass., Hughes, his wife, and two children live in Woodstock, NY.
Excerpt from the play:
CAST OF CHARACTERS
PROSPERO
CAPTAIN
FIRST MATE
SECOND MATE
ALONSO
GONZALO
ADRIAN
ANTONIO
SEBASTIAN
MIRANDA
CALIBAN
ARIEL
MISTY
CORAL
FERDINAND
TRINCULO
STEPHANO
IRIS/SEA CREATURE
JUNO/SEA CREATURE
In the darkness, Tchaikovsky's 'The Tempest' F Minor Op 18 plays until a cloaked figure appears and moves to center stage, raising his hands up slightly as the music increases until music cuts entirely as the figure shouts.
PROSPERO
Revenge! Power!! Love!! Salvation!!!
Slight pause until lights up slightly, PROSPERO lowers his hood.
PROSPERO
I extend apologies for those exclamations; when I'm conjuring spirits I sometimes lose my patience. Prospero is my name and upon further acquaintance you will see my game is magic, although my strength is fading. Yet in my final hours of wizardry, I will gain revenge on those who made an outcast of me and in doing so will deliver a husband to my precious daughter. So be prepared for an amazing journey, for our tale is not only one of sorcery but also an innocent love story and if that were not enough to cover the price of admission, we add a good dose of politics to guarantee division. So, Yes! I present to you a tale of power, and revenge, and one of love put to the test but before we begin, I beg you to take shelter for now…I give you…the tempest!!!!
With a wave of his cloak, PROSPERO disappears into a clamorous storm, full of lightning and banshee-like wails of rain and wind.
ACT I, SCENE I
Lights up on the deck of a ship at sea in the midst of the storm. CAPTAIN stands holding tight to the helm as he rocks back and forth with the boat. Enter FIRST MATE and SECOND MATE who unsteadily make their way to the CAPTAIN.
FIRST MATE
The storm is growing stronger!
SECOND MATE
We won't stay afloat much longer!
FIRST MATE
Captain! Captain! Is the ship close to land?
CAPTAIN
Too close I fear to the rocks not the sand!
SECOND MATE
I'm not afraid of rocks and waves! I scoff at the god's mocking rage! Hear me Neptune! I laugh at you! Ha-Ha-Ha! Ha-ha….
An enormous wave knocks SECOND MATE from the deck into the ocean.
SECOND MATE
Ahhhhhhhh!
SECOND MATE exits.
FIRST MATE
Tell me straight is the ship going down? Because I never learned how to swim!
CAPTAIN
Well it's safe to say that your first lesson will be held in the ocean!
FIRST MATE
What will I do? Isn't there something to hold that will float around here?
CAPTAIN
Why don't you grab one of the politicians on board? They're all full of hot air!
Enter ALONSO, ADRIAN, ANTONIO, SEBASTIAN, FERDINAND, and GONZALO, all very unsteady as the ship is wracked by the storm.
ALONSO
See here! As your king, I demand you to deliver the ship to calmer seas!
CAPTAIN
And dear sire as your Captain I beg you to leave the sailing to me!
GONZALO
How dare you defy a royal command! You'll spend your life in prison!
CAPTAIN
If I don't defy nature's command, the king will be sleeping with the fishes!
FIRST MATE
So go back to your cabins and pray we find port or you'll wind up with dolphins and sharks in your court!
ANTONIO
Let's leave these dimwits to commandeer the vessel. The storm is getting stronger now.
The party exits except for ALONSO and FERDINAND
FERDINAND
Look there, father! The ship can't steer because a sail is caught in the bow! Be ready to turn about mariners and chart this boat to calmer waters!
ALONSO
Ferdinand, no! It's too dangerous.
FERDINAND
So would be the end of all of us!
FERDINAND runs offstage.
CAPTAIN
Your son is brave, my king!
FIRST MATE
A prince in every measure!
ALONSO
I would soon abdicate everything to hold on to that treasure.
CAPTAIN
Get below, my king! The storm is worsening!
ALONSO reluctantly exits.
CAPTAIN
He's freed the sail! We're turning about!
FIRST MATE
Right into a tidal wave! Oh, Captain! Look out!
CAPTAIN and FIRST MATE cringe in fear as lights down to the sound of a massive wave crashing into the ship and the shouts of the crew and passengers being enveloped by the storm, which slowly begins to recede, leaving only the gentler sound of easy waves on a shore, sea gulls, etc.
Why Subscribe?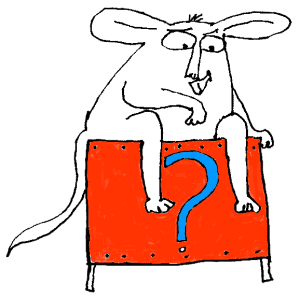 Inside Drama Notebook, you will find a huge collection of well-organized lesson plans, scripts for kids, drama activities, 50 drama games on video and more! Join today and dramatically reduce your planning time while delivering fresh, innovative drama lessons to your students! If you are new to teaching drama, this site will be a Godsend! You will immediately feel confident about teaching drama like an expert. The site guides you step-by-step and provides you with materials that you can use right away with your students.
If you have been teaching for years, Drama Notebook will inspire you with a fresh new approach and innovative ideas!
The site is packed with original, innovative lessons and activities that you will not find anywhere else—and new materials are added monthly.