5 characters. 4 pages in length. Approximately 5 minutes running time. Three Little Pigs comedy play script.
Classic story of the Three Little Pigs with a funny flair. The wolf is dressed as a spy and the pigs are dressed like a businessperson, a sports star, and a cowboy. Leading narration and repetition make this fun and easy for your young performers.
About the Playwright:
Jennifer Reif has been teaching, directing, and performing around the Pacific Northwest for decades. Her shelves are lined with children's books and her happy place is in the woods. She loves devising creative theatre projects with kids and sharing ideas with teachers. Jennifer holds her BA in Theatre from Morningside College and also studied at Oxford University in England.
Excerpt from the play
CHARACTERS
Narrator
The Wolf (Dressed like a Spy)
Oldest Pig-Classic (Business Attire or Tuxedo)
Middle Pig-Cowboy (Plaid Flannel, Cowboy Hat)
Youngest Pig-Jock (Sports Attire)
NARRATOR:
You all know the story of the 3 Little Pigs. There is oldest pig who speaks with confidence… (Each pig enters or waves when introduced.)
CLASSIC PIG:
Greetings everyone.
NARRATOR:
The middle pig who is very enthusiastic…
JOCK PIG:
Hey there!
NARRATOR:
And the youngest pig who is down to earth…
COWBOY PIG:
Howdy!
NARRATOR:
On this particular day, the pigs are setting off to see the world. The oldest pig says…
CLASSIC PIG:
All right brothers. It looks like we're all ready. It's time for us to set out into the world to seek our fortune.
JOCK PIG:
Yeah! Let's do it! We've got this! (Excitedly as if cheering for a team.)
COWBOY PIG:
Sure thing.
CLASSIC PIG:
Are you two sure you're going to be okay on your own?
JOCK PIG:
Yeah! Let's do it! I've got this! (Again, excited)
COWBOY PIG:
Sure thing.
CLASSIC PIG:
Well then. Adieu!
(They wave and exit in different directions)
NARRATOR:
The Pigs waved goodbye and set off in different directions to seek their fortune. Meanwhile someone mysterious was lurking nearby.
(The Wolf enters in 'spy' fashion, rolling, sneaking, sliding…consider spy-like music.)
WOLF:
(sniffs) Something smells good, like bacon. (Checks his spy watch.) Siri…where is the nearest fast food? KFC? No time for chicken…I'm gonna go find me some bacon! (exit)
NARRATOR:
And just like that the Wolf was gone. Now remember, the Pigs were traveling alone now. Each searching for the perfect spot to set up a house of their own.
Why Subscribe?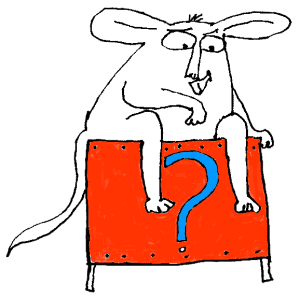 Inside Drama Notebook, you will find a huge collection of well-organized lesson plans, scripts for kids, drama activities, 50 drama games on video and more! Join today and dramatically reduce your planning time while delivering fresh, innovative drama lessons to your students! If you are new to teaching drama, this site will be a Godsend! You will immediately feel confident about teaching drama like an expert. The site guides you step-by-step and provides you with materials that you can use right away with your students.
If you have been teaching for years, Drama Notebook will inspire you with a fresh new approach and innovative ideas!
The site is packed with original, innovative lessons and activities that you will not find anywhere else—and new materials are added monthly.