5 characters; Flexible cast; 6 pages in length. Approximately 5 minutes running time. A comedy for children based on the popular folk tale written by Andy Pavey.
The Town Mouse and The Country Mouse is a twisted version of the popular folk tale about two mice who lead very different lives. When the Town mouse goes to the country to visit his cousin, they find they don't have a lot in common with each other. After literally eating "mud pie", the Town mouse invites the Country mouse to come the city where there is more culture and excitement. Unfortunately for the mice, the excitement comes in the form of three gangster cats. There's no time to worry about seeing eye to eye when the cats threaten to gobble them up in this hilarious play for young performers!
Andy Pavey is a commissioned playwright, who writes short plays for Drama Notebook. He is a student who attends UWC-USA. He previously spent nine years with Davenport Junior Theatre, the second-oldest children's theatre in the United States, where he acted in productions, managed the props building, and wrote plays for young actors to perform. In addition to writing, Andy is an avid backpacker!
Excerpt from the play:
CAST OF CHARACTERS
Town Mouse
Country Mouse
Mob Cat 1
Mob Cat 2
Mob Cat 3
At rise: The COUNTRY MOUSE is eagerly preparing dinner in a "cottage" on one side of the stage. On the other side of the stage, there is an unlit, fancier apartment. The COUNTRY MOUSE is dressed plainly and could even speak with an exaggerated drawl. The TOWN MOUSE enters from offstage.
COUNTRY MOUSE
My dear cousin! Welcome to my little log cabin. It's not much, but it's home sweet home!
TOWN MOUSE
Greetings, greetings. Well, isn't this a rustic little place. Are all of the floors – and the walls – and the ceilings – made of dirt?
COUNTRY MOUSE
Oh, yes. Cozy, isn't it?
TOWN MOUSE
Cozy? Uh, yeah right.
The TOWN MOUSE pulls hand sanitizer out of its pocket and begins applying it nervously.
COUNTRY MOUSE
Please, sit down. It must have been a long trip from way out in the city!
TOWN MOUSE
Oh, no. I called an Uber. Slept the whole ride.
The COUNTRY MOUSE looks confused, then brings out his main dish.
COUNTRY MOUSE
Our main dish tonight is cheese stew.
TOWN MOUSE
Wow, honestly, it smells divine. I'm impressed! I didn't know a country bumpkin like yourself had it in you!
COUNTRY MOUSE
Yeah, I'm quite the chef. Here, try some!
The COUNTRY MOUSE passes the TOWN MOUSE a bowl of stew. The TOWN MOUSE eats a single spoonful, but looks disappointed.
COUNTRY MOUSE
What's the matter, cousin?
TOWN MOUSE
I'm afraid it's just too warm for my liking.
COUNTRY MOUSE
Oh, no problem. Here, try this bowl. It's been cooling a little longer.
The TOWN MOUSE eats another bite of the second stew and again, looks disappointed.
TOWN MOUSE
That is freezing! I feel like I'm eating ice cream. Cheesy, moist ice cream. Gross. Do you have a third bowl I could try? Maybe one that's… just right?
COUNTRY MOUSE
Okay, don't go all "Goldilocks" on me now, cousin. I guess the city really has made you soft and delicate…
TOWN MOUSE
That's preposterous! I'm just the same old mouse I've always been.
The COUNTRY MOUSE serves its cousin a slice of mud pie.
COUNTRY MOUSE
Now, this is a delicacy out here in the country. It's a dessert called a "mud pie." I'm surprised you haven't heard of it, considering you're such a cultured mouse and all.
TOWN MOUSE
Oh, I'm sure I've had it at an art gallery opening, or a soirée, or a quinceañera sometime.
COUNTRY MOUSE
I feel like you don't know what any of those words mean.
The TOWN MOUSE and the COUNTRY MOUSE begin to eat their mud pie.
TOWN MOUSE
So, it's chocolate or something, right? Is it organic and fair trade certified? So delicious.
The COUNTRY MOUSE shakes its head, mouth "full" of pie.
COUNTRY MOUSE
No, it's mud. It's literally just mud. And whipped cream.
The TOWN MOUSE stops eating. Melodramatically:
TOWN MOUSE
Excuse me, I think I'm going to be sick.
COUNTRY MOUSE
Oh, come on! It's definitely more organic than what you eat in the city!
Why Subscribe?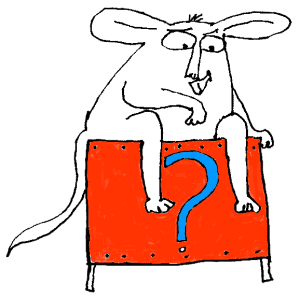 Inside Drama Notebook, you will find a huge collection of well-organized lesson plans, scripts for kids, drama activities, 50 drama games on video and more! Join today and dramatically reduce your planning time while delivering fresh, innovative drama lessons to your students! If you are new to teaching drama, this site will be a Godsend! You will immediately feel confident about teaching drama like an expert. The site guides you step-by-step and provides you with materials that you can use right away with your students.
If you have been teaching for years, Drama Notebook will inspire you with a fresh new approach and innovative ideas!
The site is packed with original, innovative lessons and activities that you will not find anywhere else—and new materials are added monthly.