12+ characters. This can be a whole-class play. Approximately 7 minutes running time. Fantasy play about a troll who turns a little girl into different animals.
This charming play offers many fantastic moments for children to create magical environments, including a forest and an underwater castle. It is flexible in terms of casting, number of participants and ways to interact with the audience. It also has a sweet moral at the end!
Laura Lewis-Barr has been writing, directing, performing and teaching theatre for over 15 years. Marvelous Tales, and Odysseus Comes Home have been published by YouthPlays and The Vase is published with Heartland Plays. She is an award-winning screenwriter for a full length and several short films.
Excerpt from the play:
CHARACTERS:
NARRATOR 1
NARRATOR 2
TROLL
KAI
TOWNSPERSON 1
TOWNSPERSON 2
CASEY
———-Onstage opportunities for many children
TREES in the forest
ANIMALS in the forest
TOWNSPEOPLE
WAVES in the sea
Setting: Any open area or stage. Some children can be decorated as or hold cut-outs of TREES to create a forest.
NARRATOR 1
There was a troll who lived in a magical forest.
TROLL enters and begins to pick imaginary apples.
NARRATOR 2
The Troll was wild, and strange, and always very hungry. He ate all the apples in the forest.
Troll eats imaginary apples.
NARRATOR 1
He ate all the carrots in the forest.
Troll pulls up and eats carrots.
NARRATOR 2
And he ate all the candy from the Candy Trees.
Troll gobbles up candy.
NARRATOR 1
But no matter how much he ate, the Troll was always hungry.
NARRATOR 2
This was because he had no heart.
NARRATOR 1
He had no heart?
TROLL
That's right. I hid my heart away so no one would find it.
NARRATOR 1
This made the Troll very lonely, so he took all the animals in the forest and he hid them away in his magic barns.
Actors dressed as ANIMALS or carrying animal toys enter. Troll chases them and corrals them off the stage.
TROLL
Come on. Get into my barn. All of you!
NARRATOR 2
All the people who lived in the magic forest were sad because there were no animals to play with, and no cows for milk, no bees for honey, and no chickens to lay wonderful eggs.
Townspeople wander the stage, looking for animals.
TOWNSPERON 1
Here chicken chicken, chicken. Where are you?
TOWNSPERON 2
Moo cow, where are you? Mooooo Moooo?
Troll enters, when townspeople see him/her they all run away. The troll laughs and begins to eat invisible food.
NARRATOR 1
One day, a young girl [or boy] named Kai came to the magic forest. She was looking for the Chocolate trees that grew there.
KAI
Where are those leaves that taste like snickers bars? Or the chocolate bark filled with nuts?
Troll enters.
TROLL
What are you doing? You are in my forest! No one gets to eat from my candy trees except for me!
KAI
Why? Isn't there enough for all of us?
TROLL
You are very brave to talk to me like that. Hmmm… Maybe you want a job? I will pay you a lot of money if you will work for me for three months. All you have to do is feed all my animals.
KAI
That's all?
TROLL
Well, one more thing. When you are done feeding them, come to me and then you can play all day.
Kai accepts and goes to shake the Troll's hand, but the Troll does a wild, magical movement instead.
NARRATOR 2
So, Kai fed all the animals the Troll kept in his barn. It took all day to feed them all. The next day she went to the Troll.
KAI
You wanted to see me?
TROLL
Yes, now it's time for you to play for the rest of the month. Then I'll call you back again.
(begins to dance a magic spell)
TROLL (cont.)
Funny funny to be a bunny, run so fast, feed your tummy. Grass now yummy! Magic here and magic there kaboo kazoo everywhere!
NARRATOR 1
Suddenly Kai was a little bunny.
NARRATOR 2
How wonderful! Kai could run so very fast and hop so very high!
NARRATOR 1
Kai played all day. But then–
NARRATOR 2
Suddenly–
NARRATOR 1
All the townspeople saw the bunny. Each wanted it for themselves because it was the only free animal in the kingdom.
Townspeople chase Kai and call to her.
NARRATOR 2
Now it wasn't so much fun to play!
NARRATOR 1
But Bunny Kai was very fast, and no one could catch her.
NARRATOR 2
Soon the month passed, and the Troll called her back.
TROLL
Kaboo Kazoo Kaling Kalong. Now is the time — Bunny be gone!
NARRATOR 1
Kai was herself again! She again fed all the animals and when she was finished, she went back to the Troll.
TROLL
Did you like being a bunny?
KAI
It was ok but why do I have to —
TROLL
No questions! It is time to play. Nerdy lerd -y how to be a bird-y. Fly so high you'll touch the sky! Magic here and magic there kaboo kazoo everywhere!
NARRATOR 2
And suddenly Kai was a beautiful bird. She began to fly around the forest and land high in the trees.
NARRATOR 1
She could even find some chocolate leaves!
NARRATOR 2
But flying was so fun she didn't stop to eat.
NARRATOR 1
Then the townspeople saw Birdy Kai and they wanted her for themselves.
TOWNSPERON 1
Let's get the bird to come to us, with our magic bubbles!
Townspeople start blowing bubbles at Kai (or at a bird puppet or toy that is high up on a stage structure).
KAI
Oh no! If those bubbles touch me, I'll have to be their pet! I don't want to be someone's pet bird!
Why Subscribe?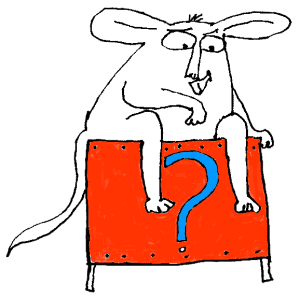 Inside Drama Notebook, you will find a huge collection of well-organized lesson plans, scripts for kids, drama activities, 50 drama games on video and more! Join today and dramatically reduce your planning time while delivering fresh, innovative drama lessons to your students! If you are new to teaching drama, this site will be a Godsend! You will immediately feel confident about teaching drama like an expert. The site guides you step-by-step and provides you with materials that you can use right away with your students.
If you have been teaching for years, Drama Notebook will inspire you with a fresh new approach and innovative ideas!
The site is packed with original, innovative lessons and activities that you will not find anywhere else—and new materials are added monthly.