21 characters. 14 pages in length. Approximately 10-15 minutes running time. An Asian puppetry play (with classroom materials) written by August Mergelman. (3 Credits)
The Weaver Girl & the Cowherd is an Asian Puppetry play! This story's fairy godfather has taken on three fairy godsons as apprentices, and the whole lot of them need to keep their noses clean, just in case the Empress of the Universe and the Surrounding Area should drop in to inspect. The mortal whose wish they've chosen to grant is a cowherd who's fallen in love with a celestial laundress. That's right—she does laundry for her six celestial sisters, each one a diva. With a bit of trickery, the godsons get the two young lovebirds together, but when the Empress gets wise to the fact that her heavenly weaver girl has become an earthling, she certainly has a thing or two to say about it. This entertaining play also includes added materials including improvisation and acting exercises, a project for students and questions for discussion and research. You can find these other fantastic plays by August Mergelman in our Script Library: Spider Besider, Fancy Nancy & the Ants, Persephone, The Magpies, By Jove, A Merry Interlude at Camelot, Mum's the Word, The Vixen, Couth, Pantalone's New Pantalones, The Honest Impostor, The Dragon & the Pearl, Polly Peachum & the Pirates, Lady Scottish Play, Penny from Heaven, The Cat Noir, Trade Trade Secrets, Jackie & the Beans Talk, North Paws.
As a playwright, August Mergelman has one simple goal: to bring classical works to the modern audience. It seems that so many of the world's great dramas are obscured by their own magnitude. August does not believe that any of history's great playwrights would truly want their works to be intimidating or bewildering. First and foremost, they were showman; they crafted their works to be engaging, challenging, and most importantly, entertaining. As a fourth-generation Colorado native, August is proud of his western heritage, which is manifest in several of his western settings. His works have been featured in the Playwrights' Showcase of the Western Region and the Rocky Mountain Theatre Association's Playwriting Competition.
Excerpt from the play:
CAST OF CHARACTERS
Rod Puppets (Wayang)
Sam — a fairy godfather
Gary — Sam's oldest apprentice
Pat — the middle apprentice
Gabby — the youngest apprentice
Glove Puppets
Vega — a lovely yet modest maiden
Altair — a simple yet hearty cowherd
First Sister — a diva
Second Sister — another
Third Sister — another
Fourth Sister — another
Fifth Sister — another
Sixth Sister — another
First Brother — a cowherd
Second Brother — another
Third Brother — another
Fourth Brother — another
Fifth Brother — another
Sixth Brother — another
Doll Puppets (Bunraku)
Empress — the biggest diva of all; operated by two puppeteers
Human Puppets
First Storyteller
Second Storyteller
OX — Altair's helper; played by Gary
(A partition conceals the puppeteers. The storytellers, being live actors, may stand in front of it.)
First Storyteller
Our story begins with the arrival of four supernatural beings—the old fairy godfather and his three fairy godsons. Someday soon, the three fairy godsons hope to be fairy godfathers too, but for now, they're just apprentices.
Second Storyteller
Pat is the middle godson.
(Pat enters right, followed by Sam, Gary, and Gabby. Pat sniffs away.)
Second Storyteller
He uses his incredibly large nose…
(Pat glares at the Second Storyteller intently.)
Second Storyteller
His distinctively handsome nose… to smell out that one lucky human whose wish will be granted this very evening.
Pat
Human with bewildered expression… no… human with heavy heart… getting closer. Ah, here we are. Human with a yearning heart.
Sam
This must be the place. I was hoping the human would be here already.
Gary
You worry too much, boss. Everything is going smooth so far.
Sam
And it better turn out smooth in the end. Do you realize how long it's been since the four of us have accomplished a good deed? I can't remember the last time.
Gabby
Well, your memory ain't so good, boss.
Sam
Never you mind my memory. If the Empress were to come down here and see us sitting on our duffs, there'd be heck to pay.
(The cutout of the Empress appears.)
Pat
Why should we get all worked up about it now? We've never even seen the Empress.
Sam
Count your blessings. She usually only appears when she's really torqued off. Word to the wise—don't ever get the Empress torqued off.
Pat
How do you know so much about this old battle-axe, anyway?
(The cutout of the battle-Axe appears.)
Sam
She ain't no battle-axe! That lady's got something called class, and what's more, she's got more magic in her little hairpin than all you twerps got combined.
(The cutout of the hairpin appears.)
Sam
Years ago, back when this boss of yours cut a trimmer figure, she and I was… acquainted… personally.
(The cutout of the heart appears.)
Gary
Yeah?
Sam
But never you mind all that now! You twerps weren't even ankle-biters back then. You weren't even fairy dust yet.
(The cutout of the stork appears. The godsons snicker.) Gabby! Are mocking me with shadows again?
Gabby
What? (Plays innocent.) No, boss.
Sam
'Cause I really hate it when you mock me with shadows behind my back. Anyway… (Looks down the Path.) …I think I see your lucky mortal coming this way now. You guys know what to do.
Pat
What? You ain't gonna stick around for this?
Sam
Hey, you don't need me to wipe your noses anymore. Every fairy godfather's gotta learn to stand on his own two feet, so this time, you twerps are on your own. However, when I get a chance, I'll check in to make sure you're not royally screwin' it up.
Gabby
You can count on us, boss.
(Sam exits right.)
Gary
Where do you think he's goin', anyway?
Gabby
Probably got a hot date with the Empress.
Pat
Ewww. Watch out for that magic hairpin, boss.
Altair
(Enters left, and paces nervously.) This time, I'm gonna talk to her. Tonight's the night. I'm just going to walk right up to her and… (Turns away.) Ah, who am I kidding, anyway?
(Altair watches as a rainbow appears, and the six sisters, wearing heavenly cloaks, begin their entrance down the rainbow.)
Pat
This one's gonna be a tough nut to crack. What's he lookin' at? (Sees it, too.) Ooh. Would you get a load of that?
First Storyteller
At that moment, six celestial sisters were sliding down a rainbow.
Gary
You don't see that every day…
(Vega starts her entrance down the rainbow.)
Gabby
Wait. There's one bringin' up the rear.
First Storyteller
Oh. That's right. Seven. Seven celestial sisters.
Pat
Big deal. Hoity-toity sky divas. They wouldn't look twice at chumps like us. Their feet came down to earth, all right, but they left their noses stuck way up in the air. Just look at 'em.
Second Storyteller
Actually, there was considerable truth in what Pat was saying.
First Storyteller
Six of the divas were somewhat… self-centered, while the seventh one—the youngest one—was known for being particularly gentle and selfless, maybe to a fault.
Second Storyteller
They called her the weaver girl, and she took responsibility for all the laundry and sewing that her sisters could come up with.
(Throughout the following lines, Vega takes the garments from the six sisters.)
First Sister
Vega, would you mind terribly? I dribbled a bit of tea on my coat.
Third Sister
Vega, dear, my cloak needs to be hemmed, just a touch. Thank you ever so much.
Fifth Sister
Vega, would you believe there's snag in my sleeve? I don't know what happened. I just…
Vega
I got it.
(Vega goes to work while the six sisters dance their way off.)
Gabby
All right, guys. It's time for one of us to transform. I'm gonna blow some dust his way. You know the drill. If he picks a reptile, you're on, Pat. If he picks a mammal, you're up, Gary. He picks a fish, it's my turn. (Mimes blowing some magical dust from his hand towards Altair.)
Altair
She's so delicate and refined. Next to her, I just look like a big…
Pat
Dragon.
Gabby
Goldfish.
Why Subscribe?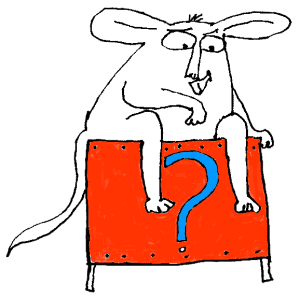 Inside Drama Notebook, you will find a huge collection of well-organized lesson plans, scripts for kids, drama activities, 50 drama games on video and more! Join today and dramatically reduce your planning time while delivering fresh, innovative drama lessons to your students! If you are new to teaching drama, this site will be a Godsend! You will immediately feel confident about teaching drama like an expert. The site guides you step-by-step and provides you with materials that you can use right away with your students.
If you have been teaching for years, Drama Notebook will inspire you with a fresh new approach and innovative ideas!
The site is packed with original, innovative lessons and activities that you will not find anywhere else—and new materials are added monthly.