5 characters. Flexible Casting; 12 pages in length. Approximately 10-15 minutes running time. A Shakespearean adaptation of The Three Little Pigs written by Bill Schulte.
The Wee Triple Swine of Briarvine is a brilliant adaptation of The Three Little Pigs as Shakespeare might have written it. This play draws much of its dialogue directly from the plays and sonnets of Shakespeare to craft this rendition. Subscripts embedded in the play point to the various Shakespearean references. This play is intended to be performed by teens as an introduction to the language and style of Shakespeare, and as a pointer to his works. Students will definitely enjoy performing this clever adaptation!
Bill Schulte is a grandfather who shares a love of Shakespeare with his wife, June, and granddaughter, Lorien, age 13, for whom this play was written.
Excerpt from the play:
CAST OF CHARACTERS
Narrator
Piglet Primary
Piglet Secondary
Piglet Tertiary
TIME: Long Ago.
SETTING: The English countryside and the small hamlet of Briarvine.
PROLOGUE
NARRATOR
Three households, unlike in constitution,
in fair Briarvine, where we lay our scene.1
Long ago but, nay, not so long ago,
under heaven's dome did venture forth
not one but three wee piglets of an age
as a squash is afore it 'tis a peascod.2
Piglets all, i'faith, in misadventure
to set their gait beyond safe hearth and home
in wanderlust for lands that lay afar!
No mere extravagancy but, rather,
a determinate voyage3 to stake out
claim upon the torrid earth under
the welkin arc.4
Then soon arrive did they in Briarvine.
ACT I Scene I. Briarvine, a nascent field of hay.
Enter piglets, three, innocent and eager.
PIGLET PRIMARY
Even now, on a moderate pace,
have we since arrived but hither!5
PIGLET SECONDARY
What country, friends, is this?6
PIGLET TERTIARY
'Tis Briarvine! Let thy joy be unbounded!7
Scene II. Briarvine, a nearby wood.
Enter WOLFE, ravenous and cunning.
WOLFE
If piglets be the food I love, prey on!
Give me excess of them that, surfeiting,
the appetite may sicken and so die!8
How now!39 A sweet breeze doth purge the air
of pestilence9, stealing and giving odour10 of
some sly and cunning sty nearby!
Hide will I behind yon pomegranate tree11
where, by strict convention, none shall see.12
Marry! By the very fangs of malice,13
I swear I see not one but three! Do I
speak at this14 or let it be?  Nay, I say!
Fetch will I mine sheep's attire! Then will I
conceal me what I am for such disguise
as haply shall become the form of my intent!15
He exits.
ACT II Scene I. Briarvine, a nascent field of hay, adjoining nearby wood.
Engaged are piglets three, in construction, mightily.
PIGLET PRIMARY
How hot the eye of heaven shines this day!16
Make I a house of straw from yonder hay!
PIGLET SECONDARY
Make I a willow cabin at your gate.
Call upon my soul within the house17, for
the love we share, when'ere your need be great!
PIGLET TERTIARY
Stone upon stone, brick upon brick, mine home
will be in grain! 'twill endure both wind and rain!18
ACT III Scene I. Briarvine, PIGLET PRIMARY's door.
Enter WOLFE, attired in sheep's clothing.
WOLFE
Sweet swine, I desire better acquaintance!19
That is to say, "Let me in! Let me in!"
PIGLET PRIMARY
Pourquoi, my dear sheep?20
WOLFE
What is 'Pourquoi'? In or not in? I would
I had bestowed that time in the tongues that
I have in pursuing tender, young swine!21
(Aside)
But soft!22 Tender must I be less mine lips
betray my fond intent for thee!
PIGLET PRIMARY
(Aside)
Yon gentle sheep doth tower at my door!
I would rather than forty shillings
I had such a leg.23 Yet, most certain, such
satyr24 leg must needs belong to carnivore!
Disguise, I see, thou art a wickedness!25
Cucullus non facit monachum!26 Big bad
wolfe begone! Take leave of me! Anon!
WOLFE
Nay I say, and say again, "Let me in! Let me in!"
PIGLET PRIMARY
Not by the hair of my chinny-chin-chin!!
WOLFE
Then blow shall I, as does the sharp north wind!27
Attend! Attend! Your house will I blow in!
PIGLET PRIMARY
A plague upon this howling!28 A pox upon
your throat, you bawling, blasphemous,
uncharitable wolfe!29
NARRATOR
Then did the wolfe but huff!
Then did the wolfe but puff!
Then did the house but fall!
PIGLET PRIMARY
All is lost! To prayers! To prayers! All is lost!30
Now flee must I to sister's fond embrace!
Perchance the malignancy of my dark
fate will not distemper hers!31
Exeunt, PIGLET PRIMARY and WOLFE, with WOLFE in hot pursuit
ACT IV Scene I. Briarvine, PIGLET SECONDARY's door.
Enter PIGLET PRIMARY, much out of breath.
PIGLET PRIMARY
Oh sister, I pray you! As I love you
and you love me, let me in! let me in!
PIGLET SECONDARY
Upon mine honor32, sister! How urgent
is your plea! Why do you so implore?
PIGLET PRIMARY
Safe now am I inside, quickly bar the door!
A tempest83 is upon us! That, and even more!
PIGLET SECONDARY
Marry! Speak sense, I prithee, sister mine!
Safe now are you, by Providence divine!33
PIGLET PRIMARY
I would I might bear these evils alone,
for it were a poor recompense for your
love to lay any of them on you.34
But, O, you should but pity me! For the
straw of mine own house lies once more
between the elements of air and earth35,
upon the fertile soil! Alas the day!80
PIGLET SECONDARY
Is it even so?36 How can this be true?
Why Subscribe?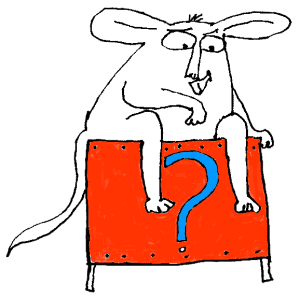 Inside Drama Notebook, you will find a huge collection of well-organized lesson plans, scripts for kids, drama activities, 50 drama games on video and more! Join today and dramatically reduce your planning time while delivering fresh, innovative drama lessons to your students! If you are new to teaching drama, this site will be a Godsend! You will immediately feel confident about teaching drama like an expert. The site guides you step-by-step and provides you with materials that you can use right away with your students.
If you have been teaching for years, Drama Notebook will inspire you with a fresh new approach and innovative ideas!
The site is packed with original, innovative lessons and activities that you will not find anywhere else—and new materials are added monthly.