6-12 characters. 1M, 1F, 10 Either; 12 pages in length. Approximately 10-15 minutes running time. A drama about conjuring up the dead written by Monte D. Monteleagre.
The Wicked Machine is a drama about an invention that conjures up the dead. A man has created the machine to allow people the opportunity to say good-bye to their loved ones – for a tidy price. Customers and their dearly departed soon learn that although they are able to come through the machine, they cannot stay. We soon discover the real purpose of the device and the dire consequences if the inventor doesn't finish in time. This eerie drama for teens is sure to delight science fiction fans and is a great way to instruct students about voice, movement, and teamwork!
Monte D. Monteleagre graduated with a BFA in Theatre Studies from Nebraska Wesleyan University in 2018. When he was young, he dreamt of being an astronaut. Things did not pan out quite that way when he discovered theater at the beginning of high school and writing shortly thereafter.
Excerpt from the play:
CAST OF CHARACTERS
1: Man who runs the machine
2: A customer
3: Customer 2's departed mother
4: A customer doing investigative research
5: A spirit from the Roanoke Colony
6: 1's departed brother
The Wicked Machine: represented by a number of people playing its parts 1 and 2 stand in front of the wicked machine, represented by a number of people playing its parts. 1 turns the machine on, its parts begin lurching and humming to some unknown rhythm. Is there a laugh in there somewhere? 1 and 2 watch the machine as it comes to a slow, lurching stop. The machine freezes.
1
This is it.
2
Interesting.
1
Thank you.
2
It's intimidating.
1
I know.
2
Does it do what you promised?
1
It has every time so far.
2
Is it ready?
1
Yes. Are you?
2
No.
1
Take your time. Please be aware that another has an appointment after you.
2
Okay.
1
And there are no refunds.
2
I know. Just give me a minute.
1
Take your time.
2
How does this usually go?
1
What do you mean?
2
How does this usually go for people?
1
It depends.
2
On what?
1
A number of things.
2
Such as?
1
Whether or not they want to be disturbed. How they felt about you. Where they ended up.
2
They must have ended up in a good place, right?
1
There is no way to tell until you ask for them.
2
What if they ended up in a bad place?
1
They'll let you know.
2
What am I supposed to do?
1
Nothing. There is nothing you can do. Once summoned, they remain in the machine until dismissed or they choose to leave.
2
Okay.
1
Are you ready?
2
Just a give me a minute.
1
Please be conscientious of other's time.
2
Okay. I'm ready.
1
Call for them, they'll know who you mean.
2
Can I call for more than one person?
1
Just one at a time. You may call for another if you still have time left.
2
Okay. Mom? Are you there?
The machine begins lurching and humming again. It slows to a stop, separating to reveal 3.
2
Mom?
Why Subscribe?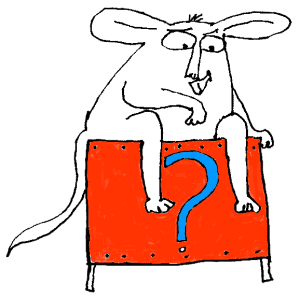 Inside Drama Notebook, you will find a huge collection of well-organized lesson plans, scripts for kids, drama activities, 50 drama games on video and more! Join today and dramatically reduce your planning time while delivering fresh, innovative drama lessons to your students! If you are new to teaching drama, this site will be a Godsend! You will immediately feel confident about teaching drama like an expert. The site guides you step-by-step and provides you with materials that you can use right away with your students.
If you have been teaching for years, Drama Notebook will inspire you with a fresh new approach and innovative ideas!
The site is packed with original, innovative lessons and activities that you will not find anywhere else—and new materials are added monthly.